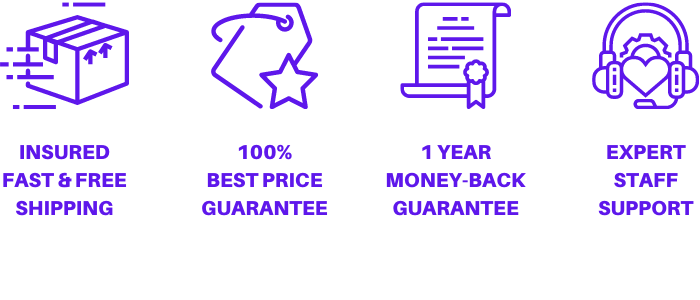 In the Bathroom: Your soap and shampoo will lather better. Your hair and skin will feel noticeably cleaner, softer, and not as dry. Additionally, there will be no soap scum or mineral deposits to clean off sinks, showers, tub, and toilets.
In the Kitchen: Dishes will clean up more easily, and be spot-free, without the gray film glass gets when etched by mineral-laden wear. Plus hands will feel softer and look better.
In the Laundry: Clothes will be softer, cleaner, whiter and brighter, and last longer. Using soft water and pure soap products increases the life of clothing, towels, and linens upto 33%. Without hard water service issues, washing machines will last longer, too.
Plumbing and Appliances: Appliances that use water will last longer and run better. Why? Because water heaters, washing machines, and dishwashers using hard water can wear out 30% faster.
Over time, soft water savings can really add up.
For instance, conditioned water not only delivers greater washing power, it reduces the amount of soap you need to use by up to 70%. In fact, the Bureau of Statistics found that between 17 and 20.8 cents of every dollar are spent on cleaning products. Soft water can reduce that bill by up to 65%. It can also eliminate extra rinse cycles and hot water. Plus using less detergent, household cleaners and chemicals is better for the environment.
Need help choosing a Whole House Water Treatment System? Have one of our RKIN experts explain the various whole house water treatment options available and get recommendations on what is best suited for your household needs.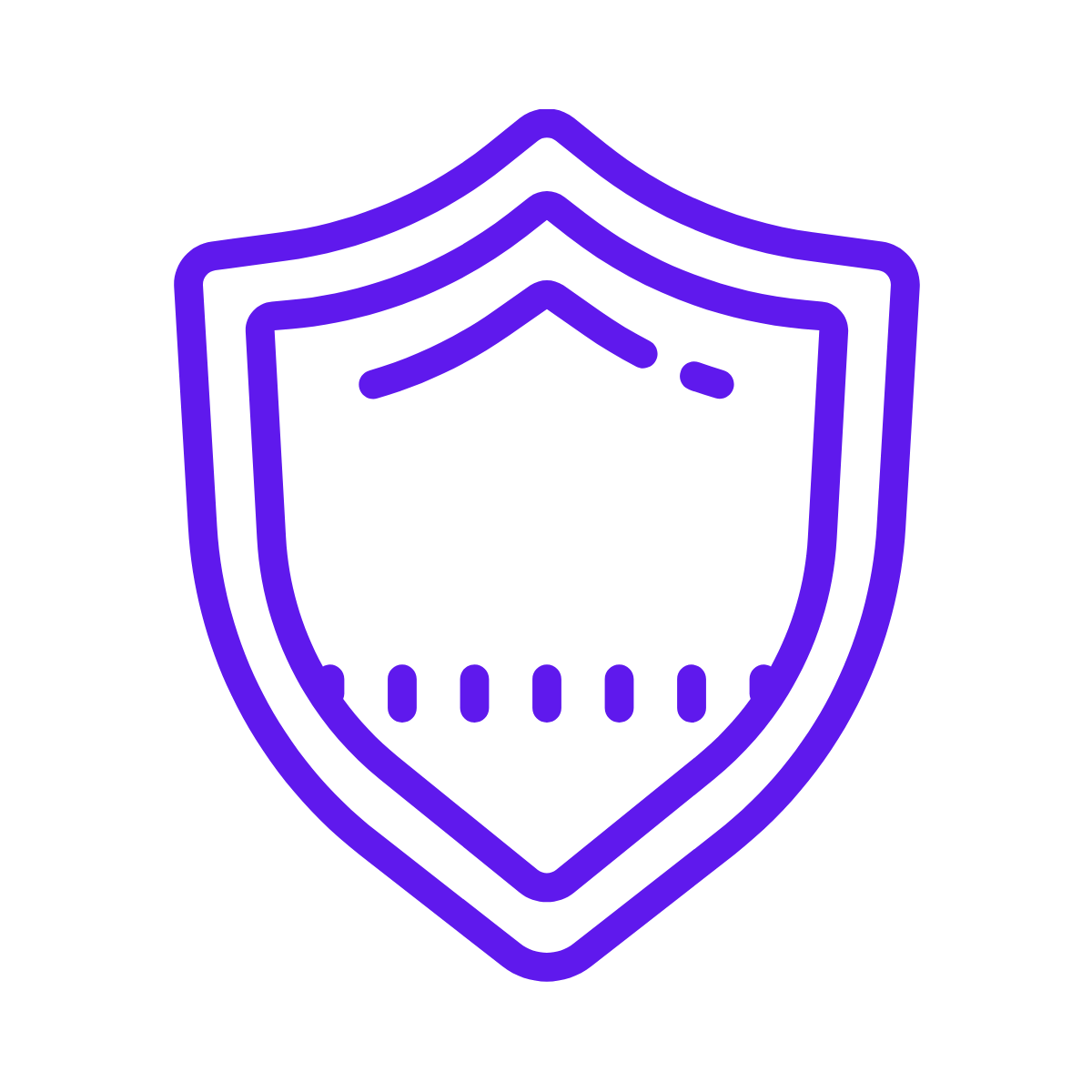 LIFETIME WARRANTY ON
TANKS & VALVES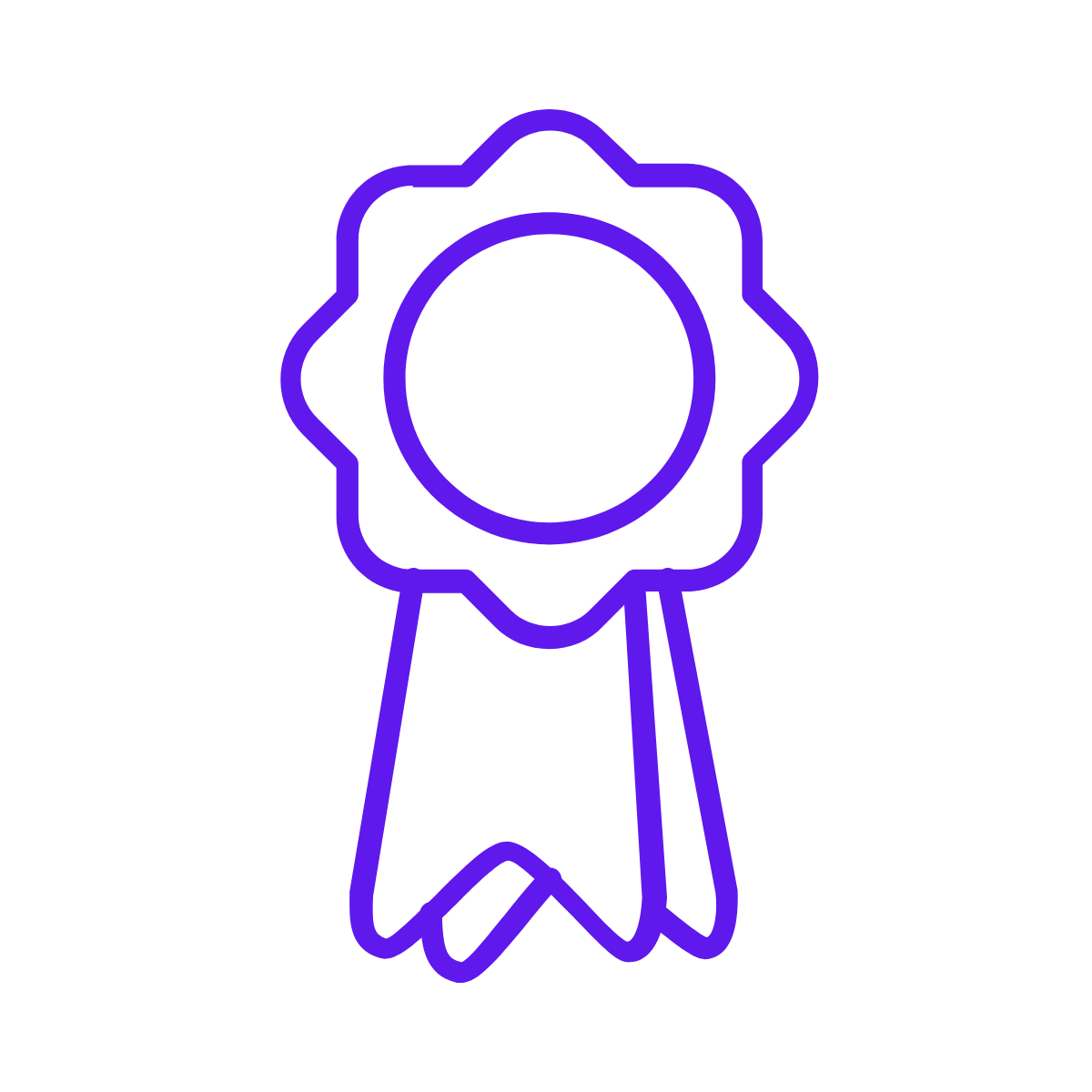 MADE USING CERTIFIED
COMPONENTS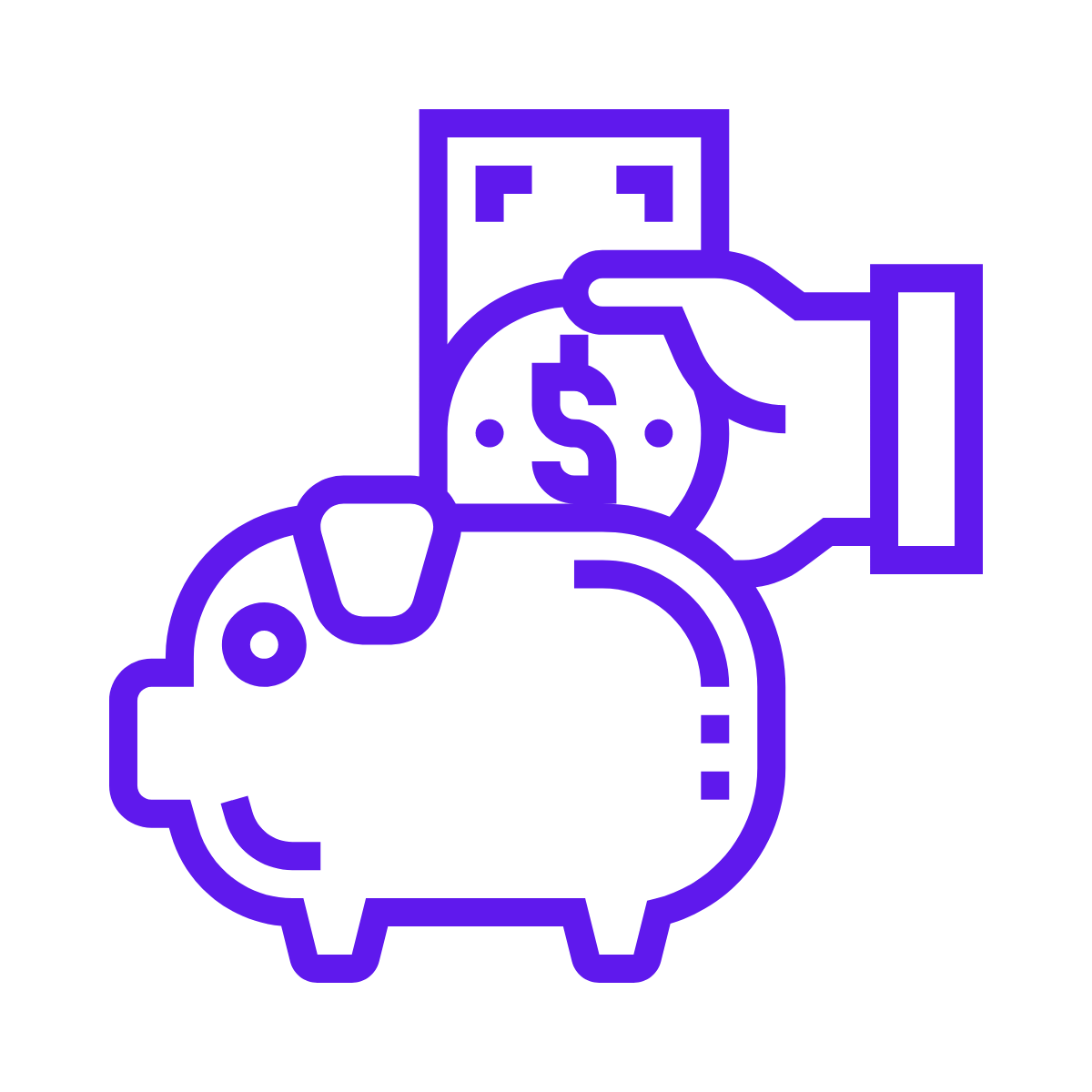 OVER 60% IN FACTORY
DIRECT SAVINGS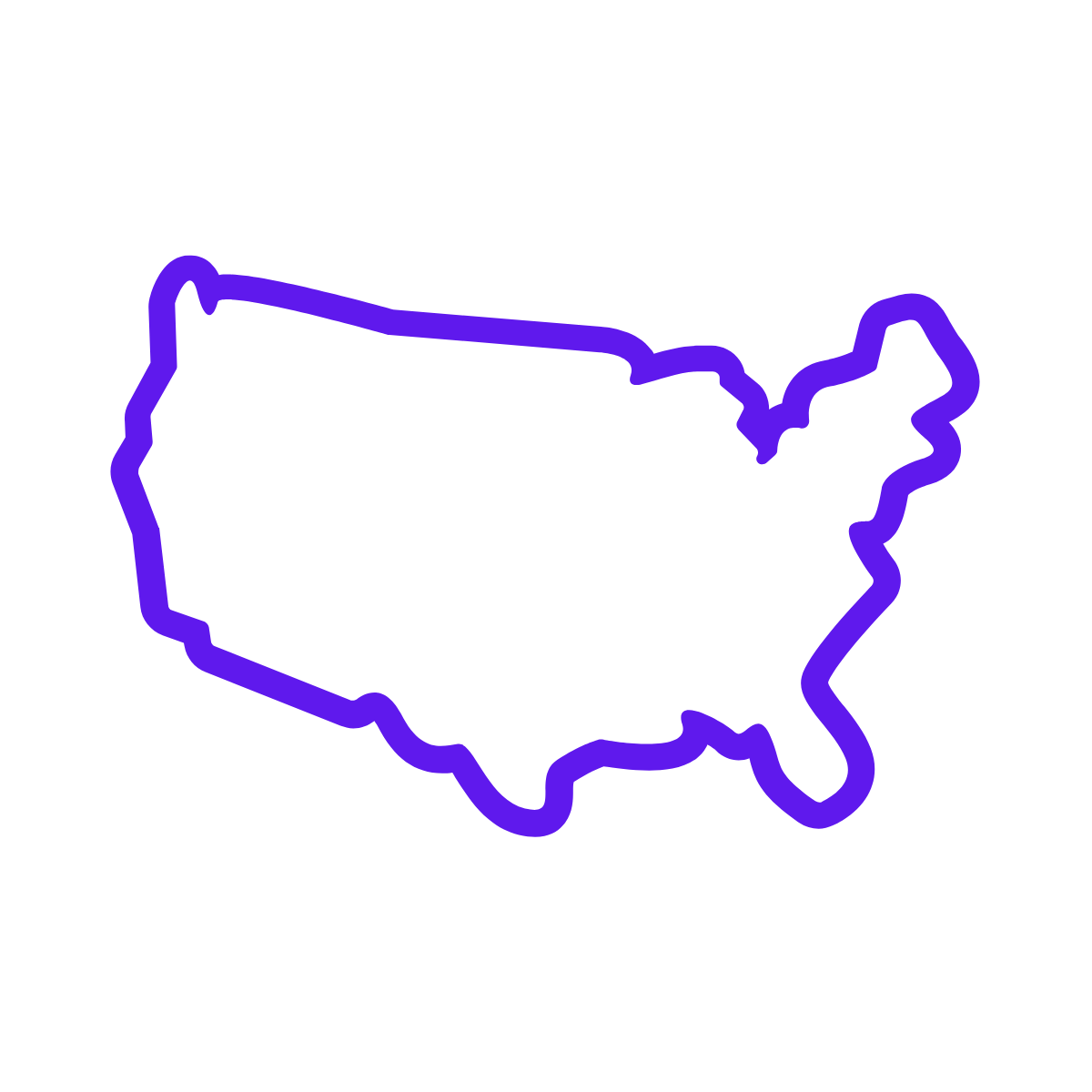 DESIGNED & BUILT WITH
LOVE IN USA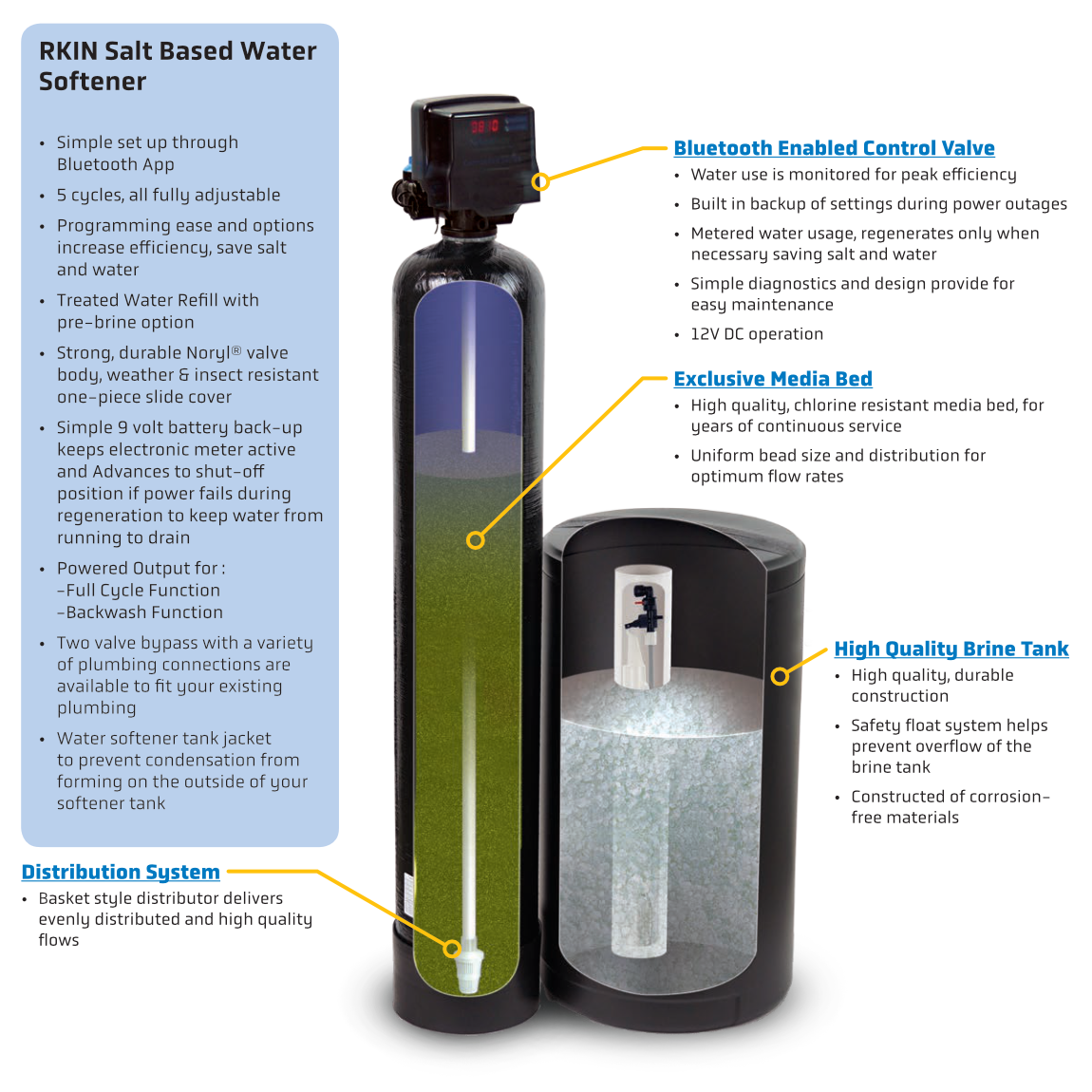 Customer Reviews
Write a Review
Ask a Question
Filter Reviews:
e-mail
step by step directions
house system
tanks
Tank jackets
touch
phone
Florida
RKIN
shipment
11/11/2020
Marcus M.
United States
I recommend this product
Another Quality Product From RKIN
We started with the counter top water filter from RKIN and soon installed the whole house system. Big improvement in our water. Shipment on time but received broken part that RKIN replaced with overnight shipment. Installation was easy with step by step directions. RKIN was available by phone or e-mail to answer any questions or resolve any problems. I recommend this product.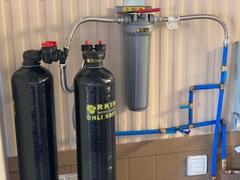 10/30/2020
Thomas P.
United States
Filtered water through-out the house
This system doesn't require any salt. Finally chlorine free water for showers and baths for grandkids. Our son in law installed it along with the undersink filter we got from this company. Highly recommend.
Had it for over a year
Had this system installed over a year ago. No problems at all. Also recently replaced our old undersink system with one from RKIN. Good