DON'T HAVE A TDS METER? GET ONE FOR FREE.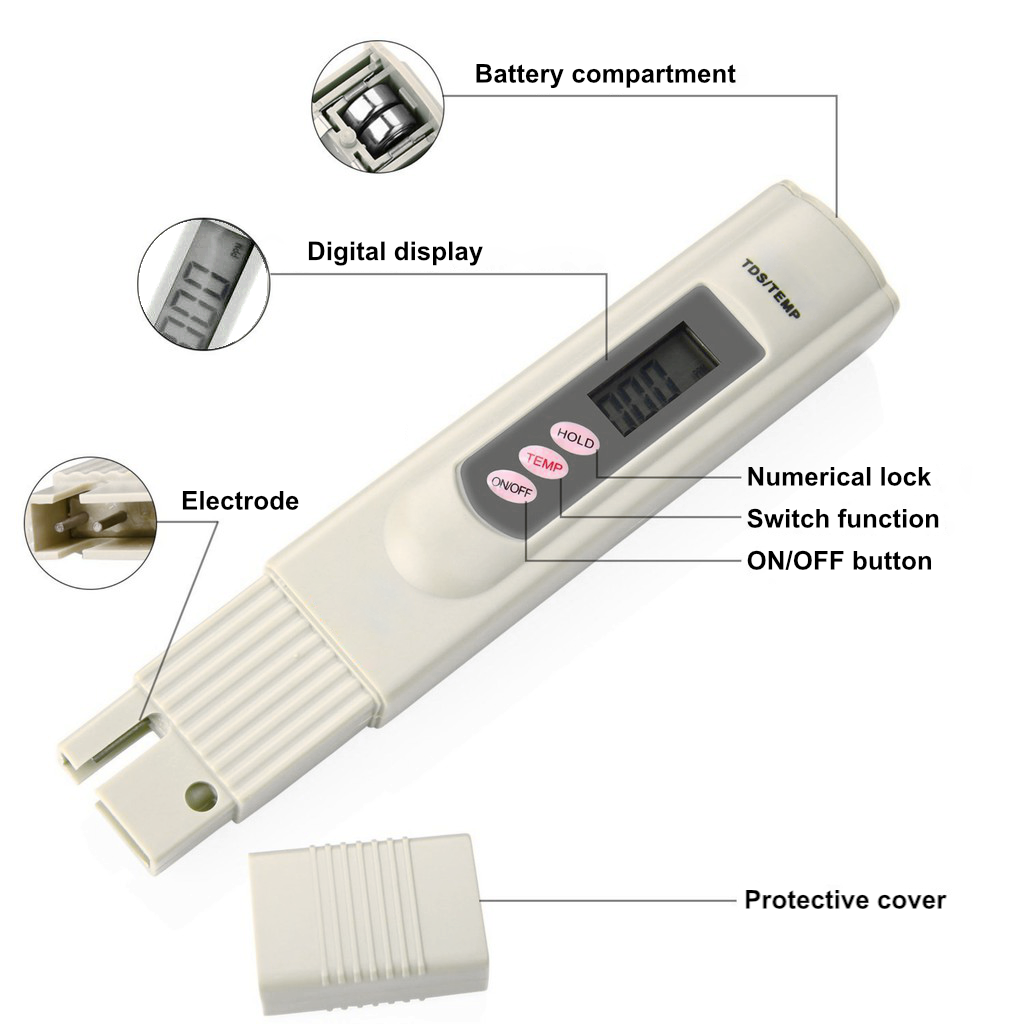 How does your water measure up?

TDS meters measure your water quality using PPM, or parts per million, to give you your water's "purity score."
We want you to be aware of your water quality.
This is why we would like to offer you a FREE TDS meter, just cover $4.99 shipping.
Get this TDS meter and find out how your water measures up using the chart below.
NEW CUSTOMERS ONLY. LIMIT 1. WHILE SUPPLIES LAST.

TDS in parts per million (PPM)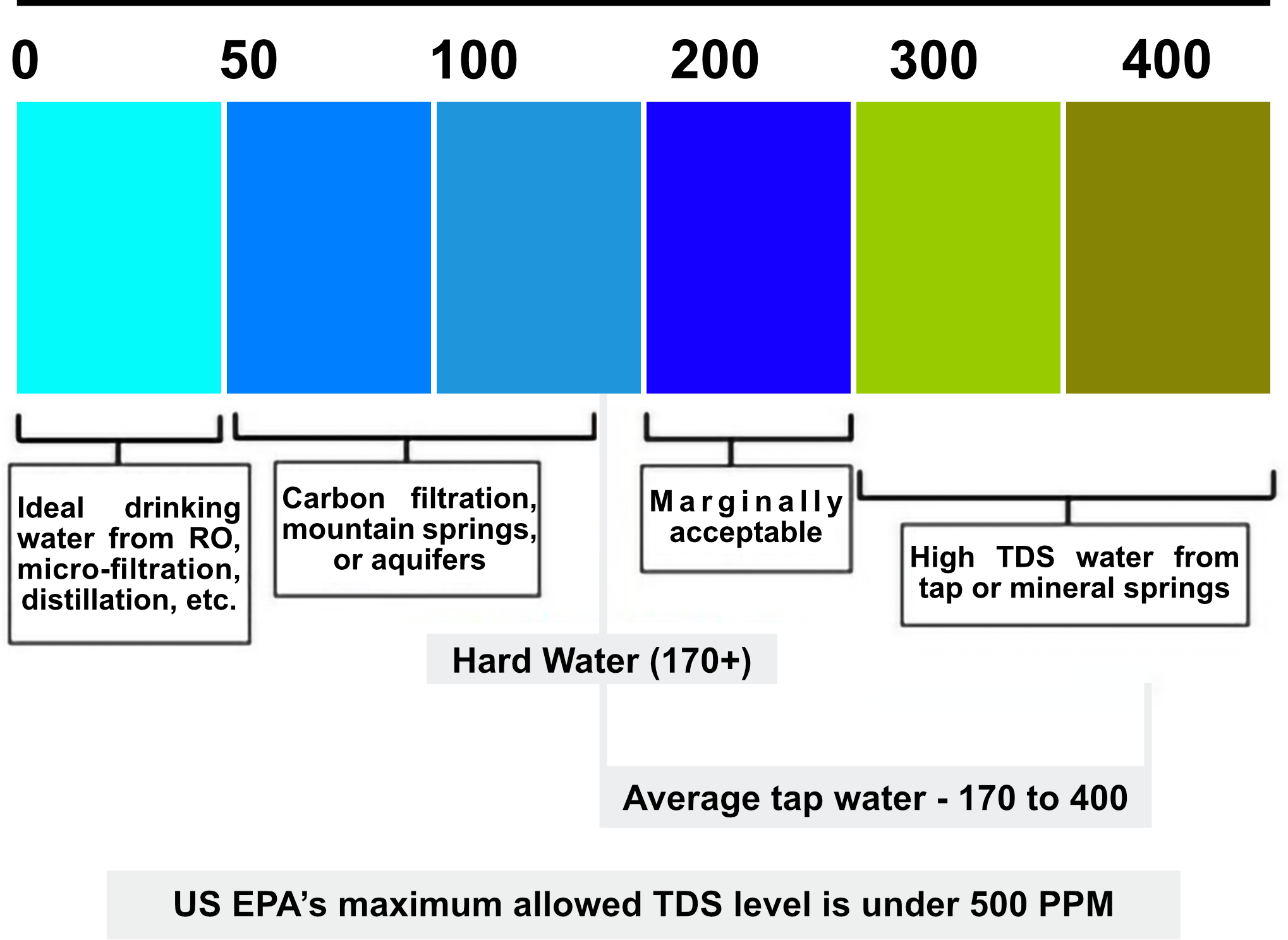 Chart values represent national U.S. averages. Actual TDS levels for geographic regions may vary.
WHAT ARE TOTAL DISSOLVED SOLIDS OR TDS?
Total Dissolved Solids Or TDS

is a measure of the dissolved combined content of all inorganic and organic substances present in a liquid. TDS is sometimes referred to as parts per million (ppm). You can test water quality levels using a digital TDS meter.
Primary sources for TDS in Receiving Waters

are agricultural & urban runoff, clay-rich mountain waters, leaching of soil contamination, & point source water pollution discharge from industrial or sewage treatment plants.