Regular price
$1,050.92
Sale price
$779.87
Unit price
per
Sale
Sold out
Protect your appliances and plumbing from harmful hardness build-up with our certified components

Enjoy a compact and space-saving design that's perfect for smaller households with 1-2 full-time residents

Trust in our 1-year satisfaction guarantee, lifetime warranty on tanks and parts, free shipping within the continental US, and US-based technical support
Share
View full details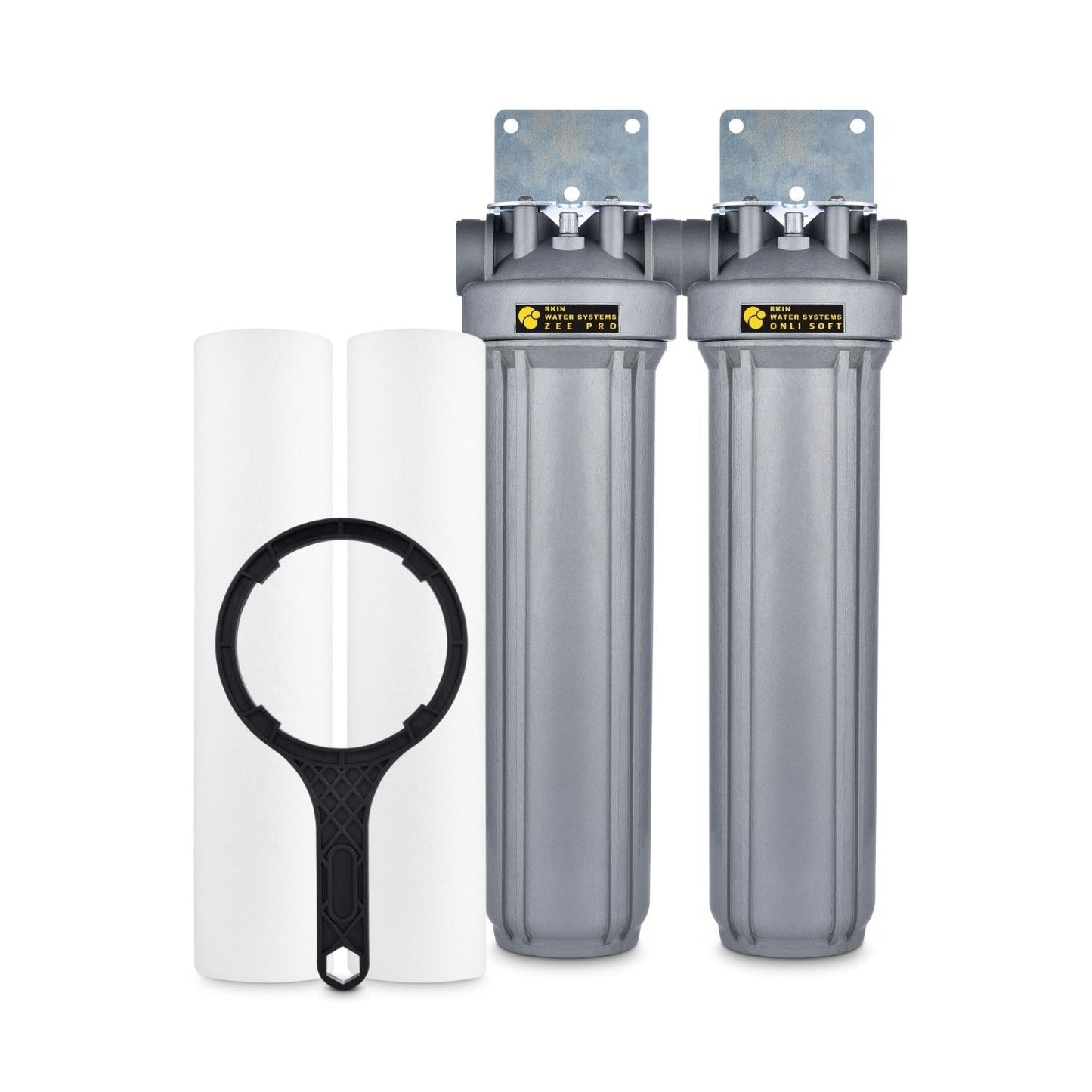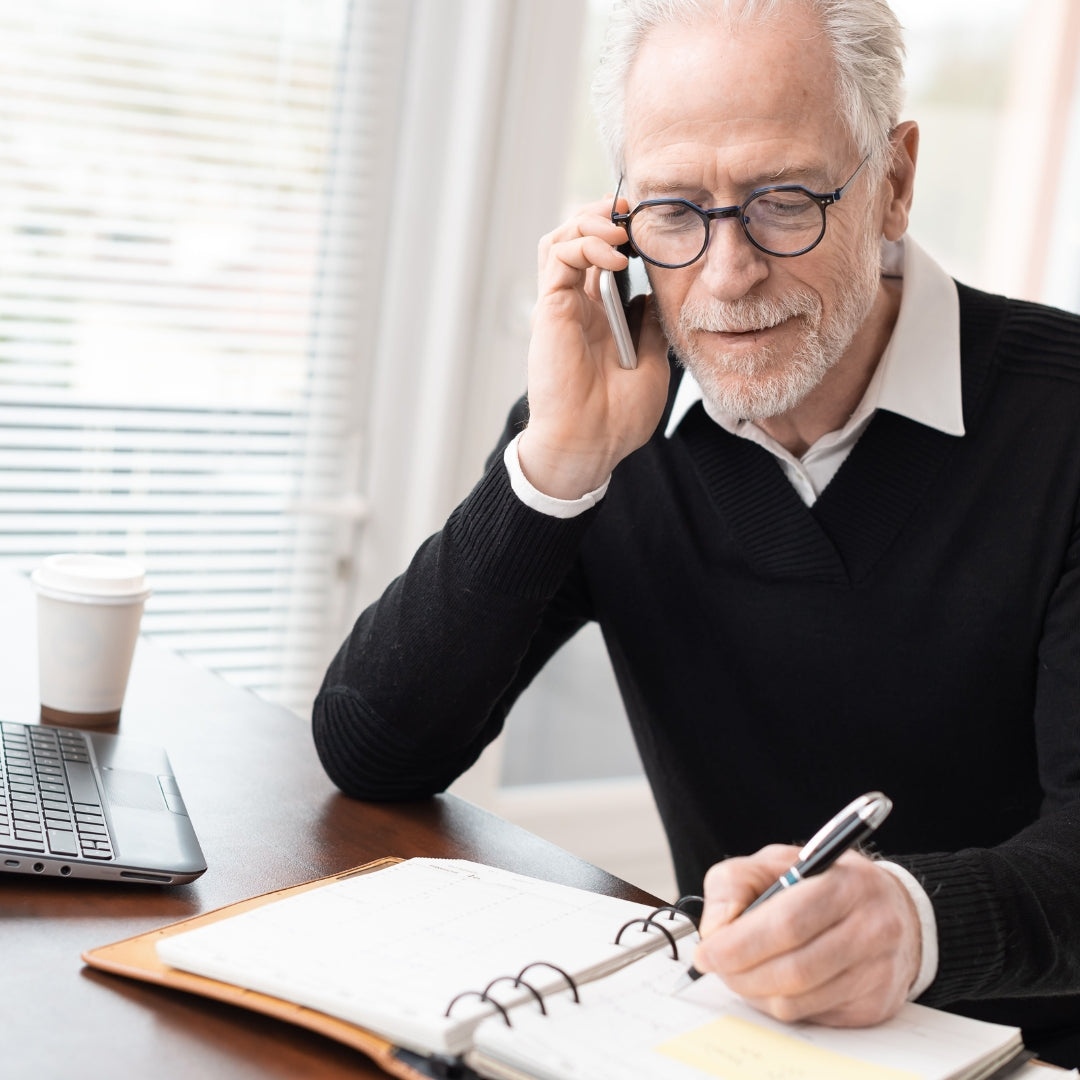 Need Help Choosing a Whole House Water Treatment System?
Have an RKIN Specialist explain the various whole house water treatment options available and get recommendations on what is best suited for your household needs. Schedule a call for a date and time convenient for you.
Schedule a call
RKIN Water Systems As seen on AMC's NewsWatch TV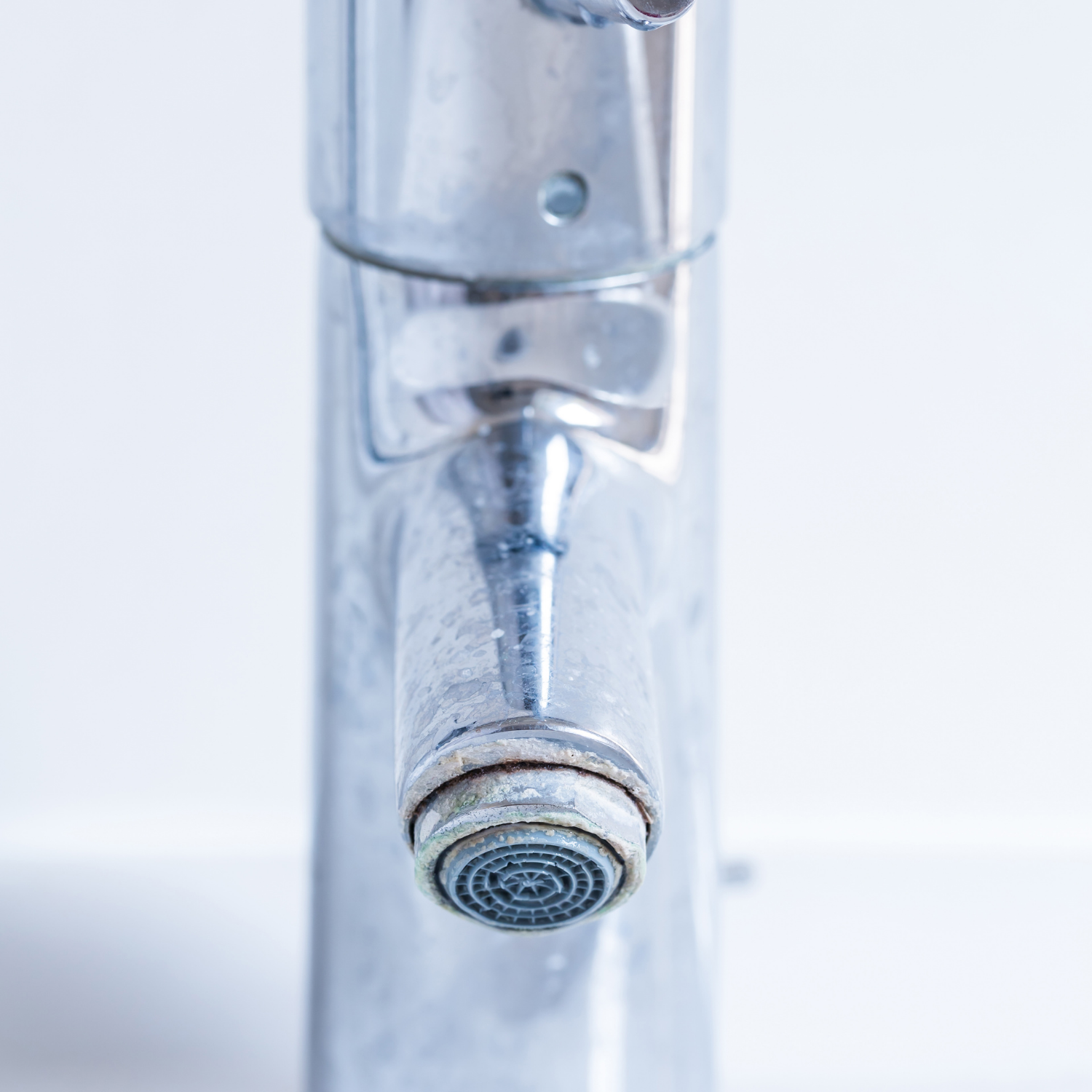 Why Use a Water Softener
The mineral build-up, or scale, can occur in plumbing and household appliances when your water is hard. Solid deposits of calcium carbonate can form when hard water is heated. This scale can reduce the life of appliances, raise the cost of heating your water and clog pipes. Long-term movement of hard water through a pipe results in scale buildup. This can gradually close up the pipe and lower your water pressure.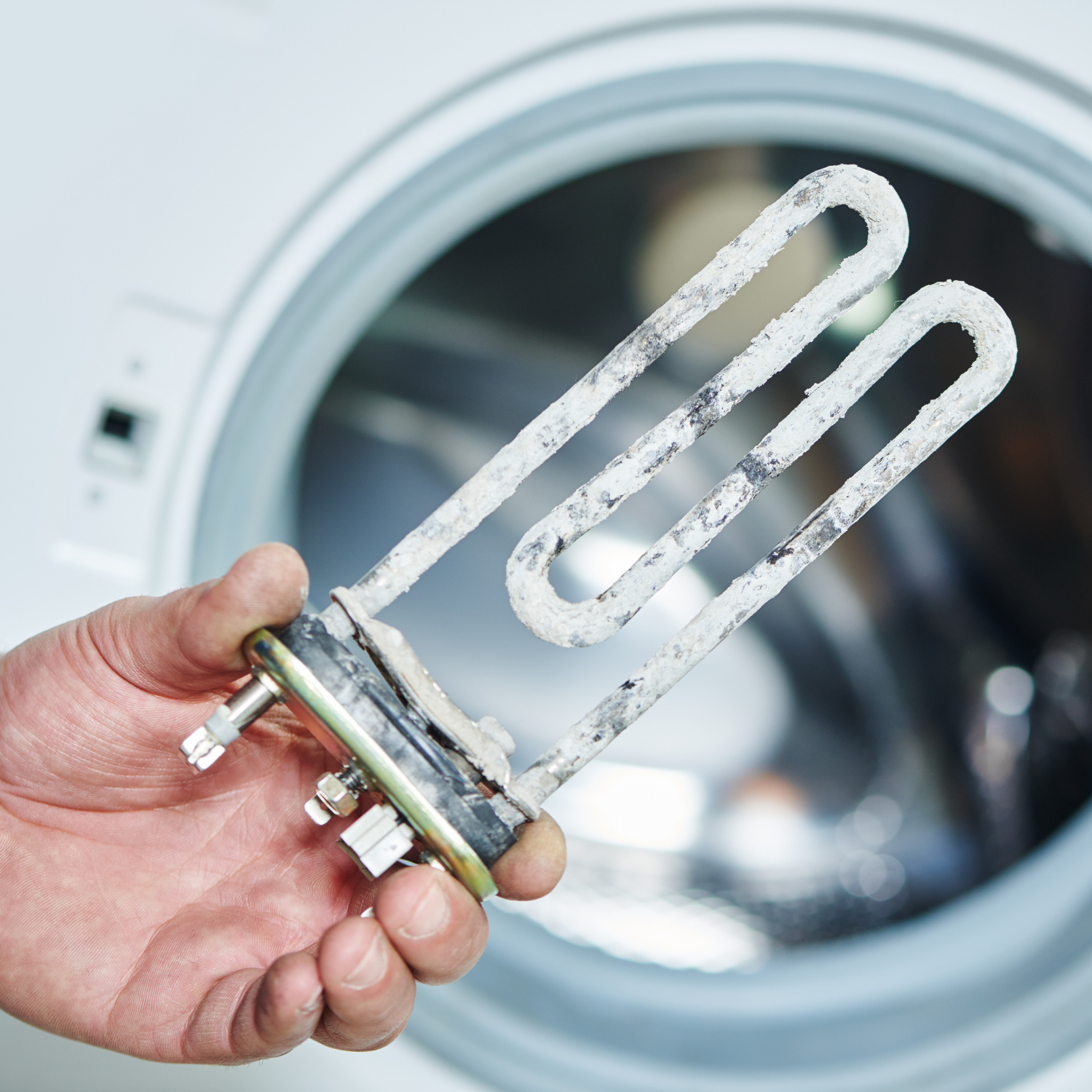 Prevent & Reverse Hardness Build-up
Extend the life of your plumbing and household appliances by preventing and reversing scale build-up. OnliSoft Salt-Free water treatment system naturally neutralizes hardness minerals into inactive microscopic crystal particles without salt or any other harsh chemicals.
Zee Pro Sediment Filter
Designed to filter out sand, silt, clay, and any other sediment.

This 5-micron sediment filter is the largest size available for maximum flow rates and longevity. It's 20 inches high and 4.5 inches wide.

High-Quality Filter Housing with Bacteriostatic Technology will provide years of pain-free filter replacements.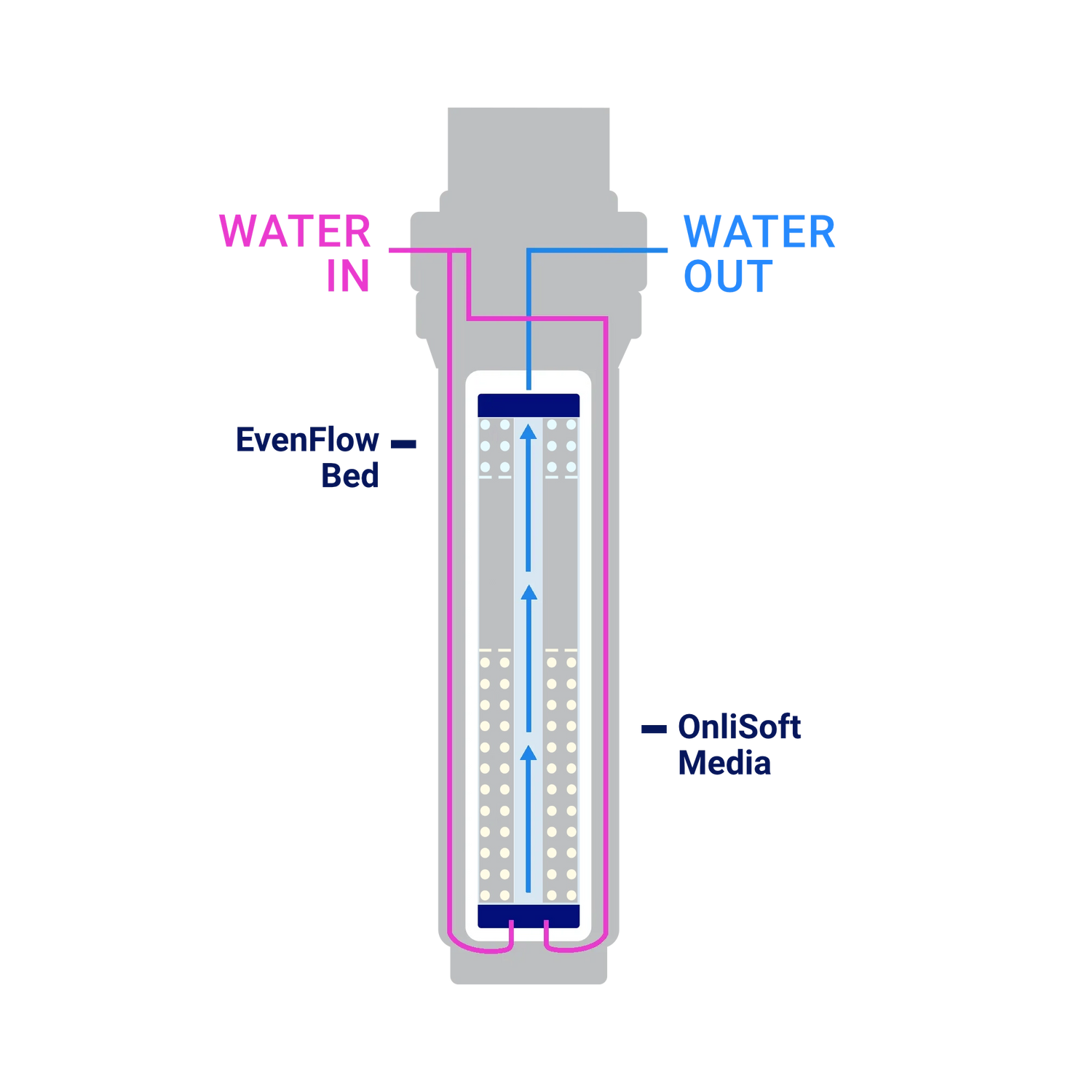 Onlisoft Salt-Free Water Softener
OnliSoft is a maintenance-free filtration media designed to prevent scale build-up by transforming hardness molecules into harmless minerals that no longer cling to household and appliance plumbing surfaces. This is accomplished without adding anything to the water, such as salt, acids, or any other chemicals.

How it works: The OnliSoft media naturally neutralizes hardness minerals through Seed Assisted Crystallization. This process of capturing, accumulating, and transforming the hardness minerals into inactive microscopic crystal particles occurs without introducing additional substances. These deactivated particles that are suspended in the water pass through and ultimately exit the entire household plumbing system.

The OnliSoft media is non-absorbent. It will work for a lifetime and doesn't require replacements or maintenance.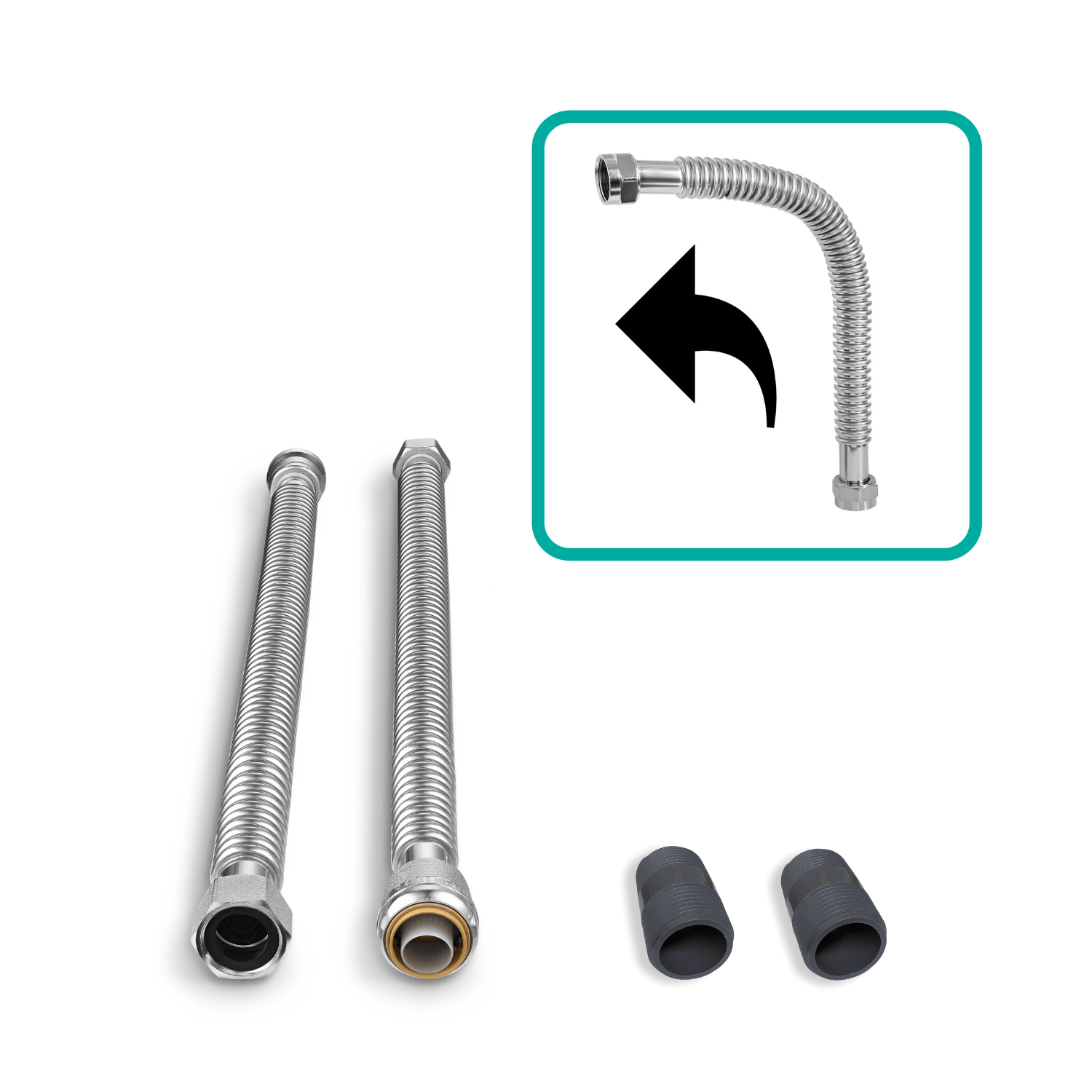 Super Flex Installation Kit for CBS Whole House Water Treatment Systems
Regular price
$138.99
Sale price
$109.94
Unit price
per
Sale
Sold out
Optional Super Flex Kit for 50% faster installation. Eliminates the need to measure, cut, and glue pipes perfectly
View full details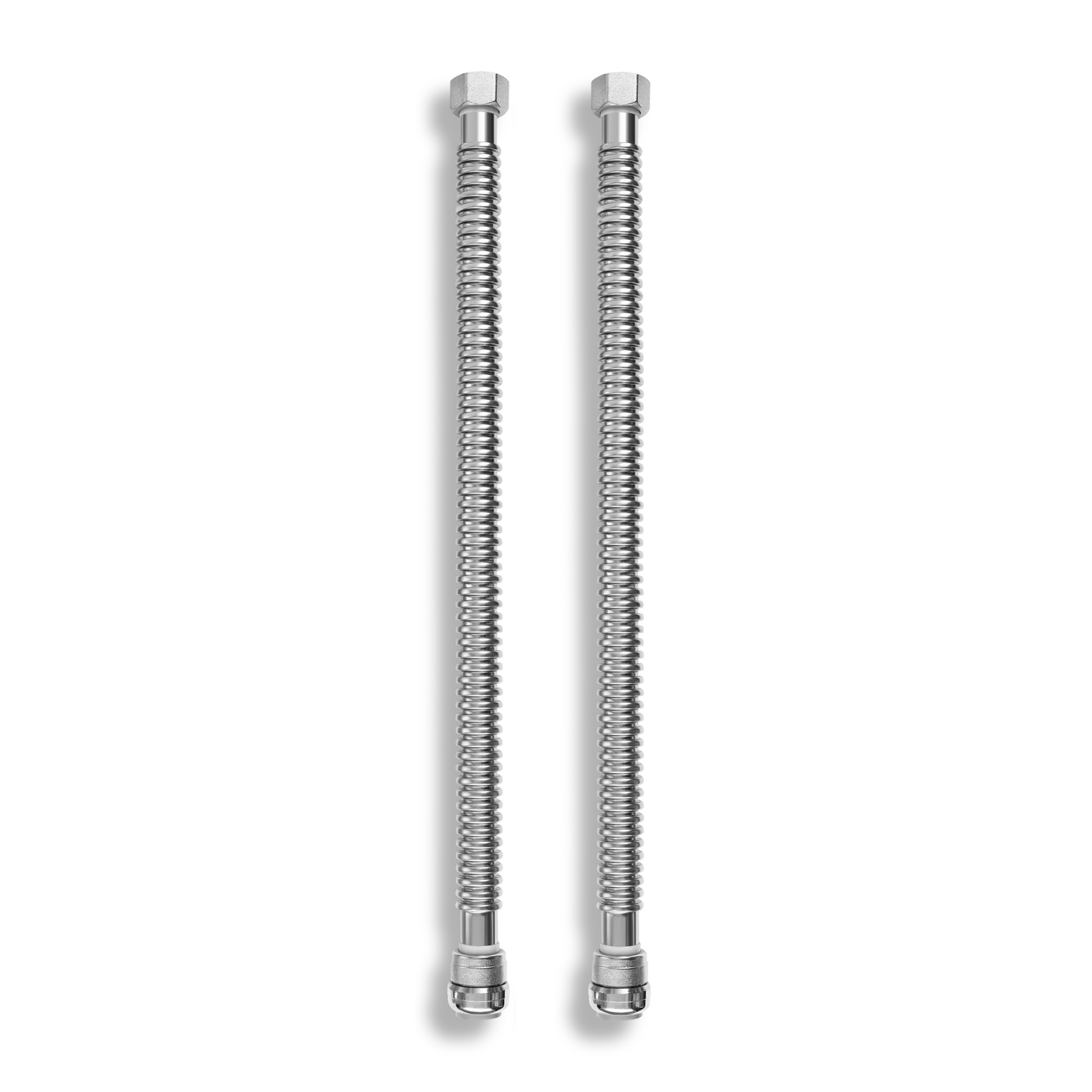 RKIN OnliSoft Pro Saltless Water Softener Carbon Filter Combo is featured in the videos below. The Well Water Filter and/or Salt Based Water Softener installation will be very similar, with additional drain and electrical outlet required.
Frequently Asked Questions
Does the RKIN OnliSoft Whole House Water Conditioning System add anything to the water?
Does the RKIN OnliSoft Whole House Water Conditioning System require any maintenance?
Who installs my RKIN Water System?
When I move, can I take my RKIN Water System with me?
Do you have a technical service help desk?
Why should I get my water filter system from you?
How long will it take for me to receive my order?
What if I have more questions or need support?
Consumables and replacement cartridges
Recommended cartridge replacement every 12 months or as needed. Perfect for municipal and well water.
Regular price

Sale price

$38.28

Unit price

per

Regular price

Sale price

$5.76

Unit price

per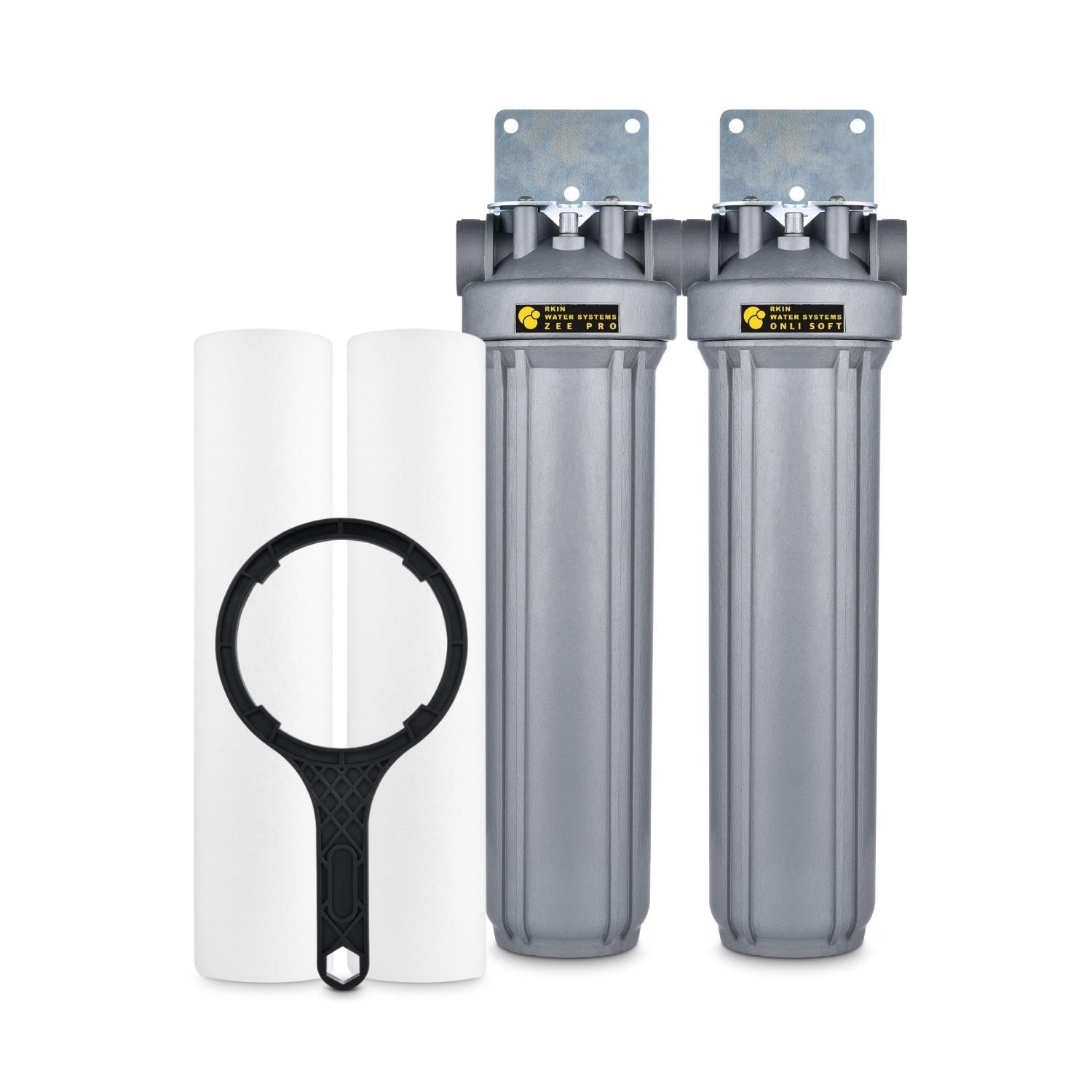 Protect your appliances and plumbing from harmful hardness build-up with our certified components

Enjoy a compact and space-saving design that's perfect for smaller households with 1-2 full-time residents

Trust in our 1-year satisfaction guarantee, lifetime warranty on tanks and parts, free shipping within the continental US, and US-based technical support
Regular price
$1,050.92
Sale price
$779.87
Unit price
per
Sale
Sold out
View full details