OnliPure Edition Zero Installation Purifier Replacement Filters
MSRP
$0.00
Regular price
Price
Sale price
Sale $89.95
Save

%
Sold out
Unit price
per
Use this Strap Wrench for Easier Filter Removal and Replacements

⚠️ Delayed Shipment Notification: this filter bundle will ship within 1-2 weeks.
OnliPure Edition Replacement filter set for Zero Installation Purifier Countertop Reverse Osmosis System.
FIRST STAGE FILTRATION: 5-micron Prefilter removes Sediment, Rust and other large particles.
SECOND STAGE FILTRATION: Carbon Block Filter removes Chlorine and other Disinfection by-products. NEW Option for Anti-Scale Carbon Prefilter. Use the Anti-Scale bundle option only when experiencing a short reverse osmosis membrane lifespan (under two years). NOTE: A brand new reverse osmosis membrane is also required when switching to the Anti-Scale bundle.
FOURTH STAGE: OnliPure ION EXCHANGE POST FILTER. Polishing OnliPure Post Filter reduces any leftover contaminants after the Reverse Osmosis process to zero TDS. Measure and confirm from your home with a simple TDS meter.
Note: Third Stage Purification - 75 Gallon Per Day Reverse Osmosis Membrane is NOT included with this bundle. This element needs to be replaced only every 2-4 years, or as-needed. If the reverse osmosis membrane is getting clogged due to high levels of hardness present in the water, please use OnliPure Bundle option with Anti-Scale Carbon prefilter.
Note: If converting from AlcaPure Edition to OnliPure Edition by using this filter bundle, then larger attachment clips are required.
To reset the filter change indicator(Blinking Red Light) press and hold the "push" button for 5 seconds.  
Share
REVIEWS
Customer Reviews
Write a Review
Ask a Question
Filter Reviews:
filters
Water
quality
system
customer service
video
RKIN
installation
replacement
things
04/30/2022
Terry P.

United States
I recommend this product
Zero Installation Purifier Filters
These filters work great. At first they were a little difficult to install until I figured it out. Very pleased with the quality of the filters.
Terry, we love to hear that everything worked out for you! We aim to give you the best quality with each of our products. We want to thank you for your continued support & feedback.
04/07/2022
Edward K.

Canada
Anti-Scale Prefilter
WARNING... Last month, I replaced all filters and the RO membrane. This time, I chose the Anti-Scale Prefilter option. Now, the discharge water is cloudy and the filtered water only fills up 1/3 of the top tank. If you don't need anti-scale, stick with the regular pre-filter.
We thank you for your feedback & continued support. We will get this feedback to our engineering department.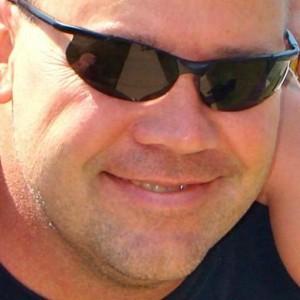 GV
02/14/2022
Gary V.

United States
I recommend this product
Great Product, Gouged On Shipping!
Great Product, Gouged On Shipping! RKIN purposely does not sell replacement filters on Amazon so they can gouge you on shipping. To add insult to injury RKIN makes you pay a bogus shipping "protection" fee just to do the job you already paid them for once.
Thank you for your feedback. Our filters are available on Amazon. We recommend Route protection because once the package leaves the warehouse, it is in the carrier's hands. The Route protection is to ensure if the carrier damages the package, we can get it replaced for you. I hope this information was a little helpful for future reference.
01/06/2022
Andrew M.

United States
I recommend this product
Does it really need replacing?
12 month filter replacement is great, BUT does the filter really need replacing? It says it has a 3,000 gal lifecycle, but after 12 months I am still way below that. I wish there was an alarm to show when the filter is ACTUALLY full and needs to be replaced. Another thing.... I wish the instructions/videos were more clear about how to detach the filter connection hose. The instructions state to press on the little wings, and the video clearly shows someone pressing on BOTH sides of the wings.... after an HOUR of fighting the ****** thing, I discovered that one of the wings has a little dot imprinted on it.... I thought it was just a mark from the manufacturing process..... but nope... Nowhere is this mentioned, but it's there to signify that the is the ONLY wing that you need to press on and the connection will basically pop right off. I wish that was made more clear, but now I know. Other than those two things, I think this is a great system and the filters do seem to work. The water is clean, I don't see anything floating in the water and I don't taste any of the chemicals that normally get added into city water.
We appreciate your feedback. We will get that suggestion to our engineer right away! Thank you for being patient.
01/02/2022
Stephanie S.

United States
I recommend this product
Good product
I like this product. It's aesthetically pleasing and the water smells/tastes far better than tap water.
Thank you for the stellar 5-star review! We appreciate your business.