Regular price
$1,996.97
Sale price
$1,599.96
Unit price
per
Sale
Sold out
Enjoy soft water throughout your entire home, protecting against hardness build-up and saving on soap and detergent

Experience the benefits of softer skin and healthier hair, made possible by our high-quality and certified components

Rest easy with our 1-year satisfaction guarantee, lifetime warranty on tanks and parts, and made in the USA manufacturing
Share
View full details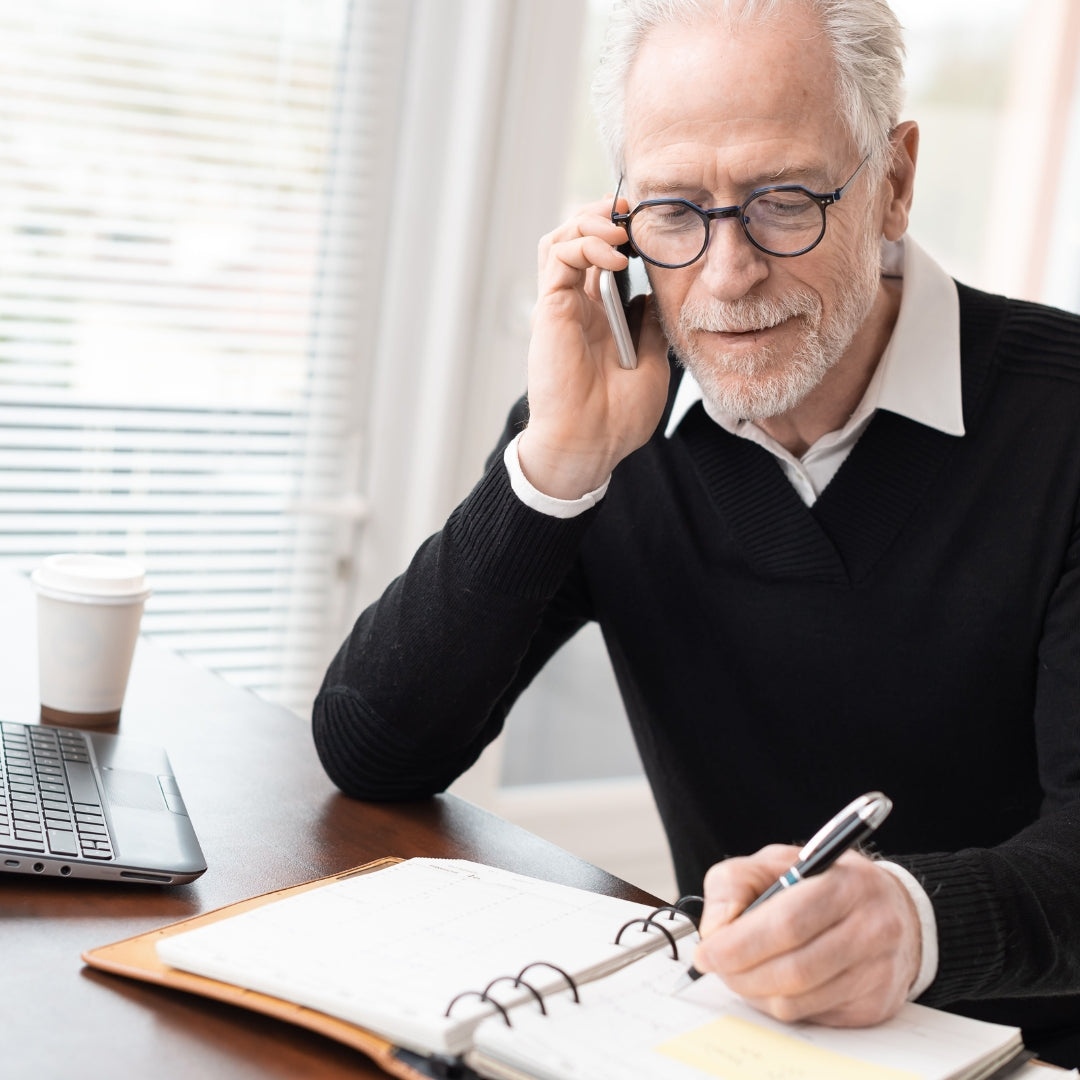 Need Help Choosing a Whole House Water Treatment System?
Have an RKIN Specialist explain the various whole house water treatment options available and get recommendations on what is best suited for your household needs. Schedule a call for a date and time convenient for you.
Schedule a call
RKIN Water Systems As seen on AMC's NewsWatch TV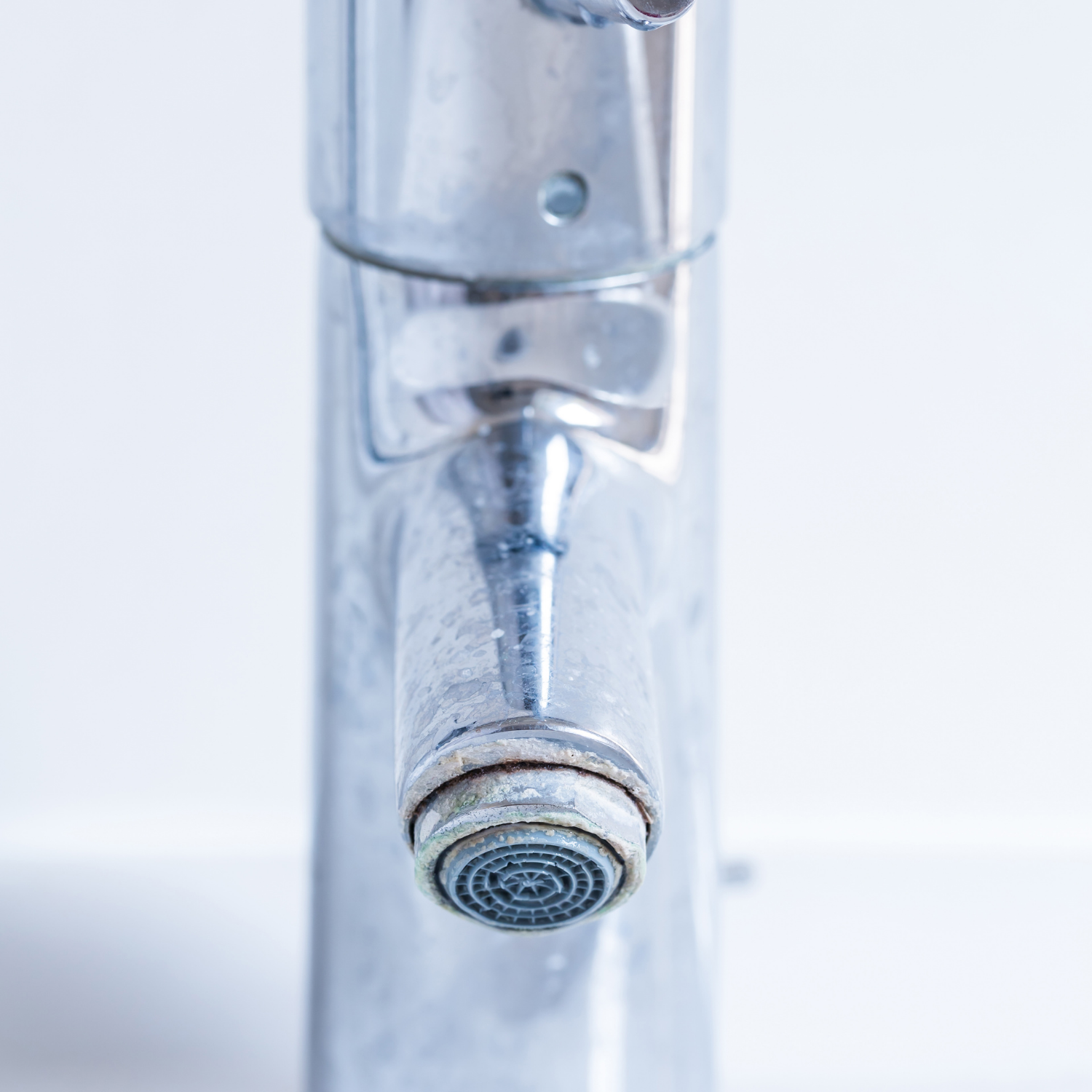 Why Use a Water Softener
The mineral build-up, or scale, can occur in plumbing and household appliances when your water is hard. Solid deposits of calcium carbonate can form when hard water is heated. This scale can reduce the life of appliances, raise the cost of heating your water and clog pipes. Long-term movement of hard water through a pipe results in scale buildup. This can gradually close up the pipe and lower your water pressure.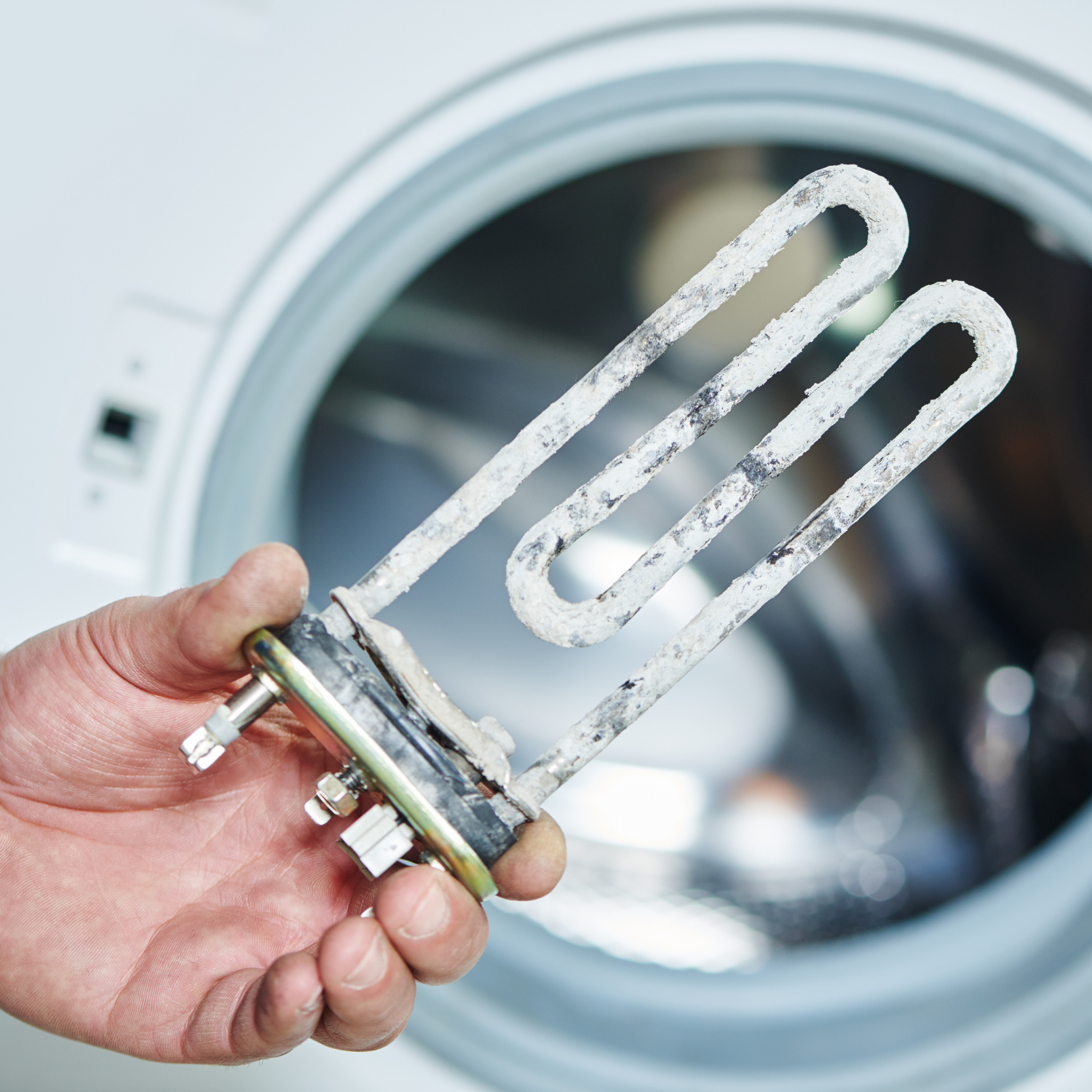 Prevent Hardness Build-up
Extend the life of your plumbing and household appliances by preventing scale build-up. Appliances that use water will last longer and run better. Why? Because water heaters, washing machines, and dishwashers using hard water can wear out 30% faster.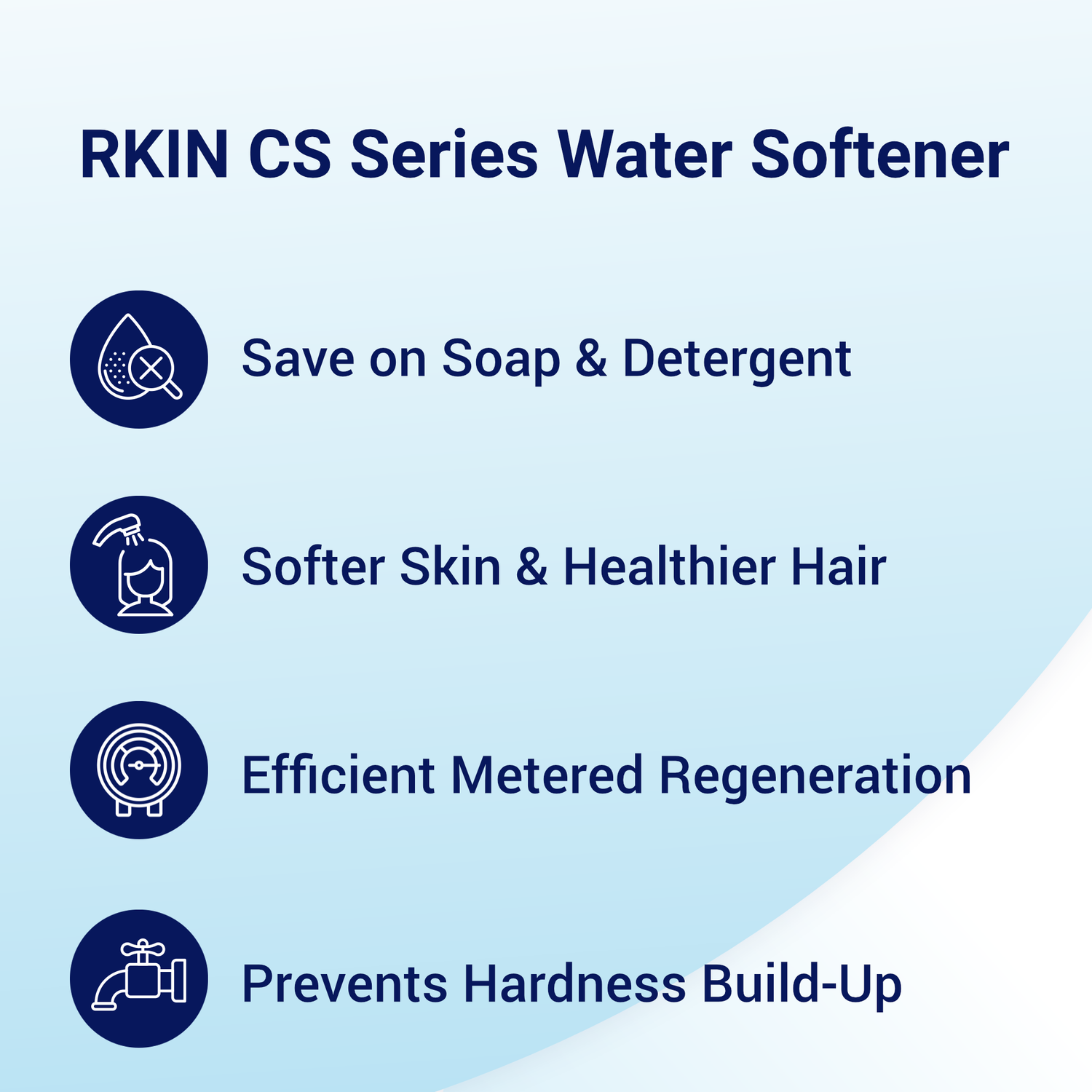 Comes Install-Ready
All our products come install-ready with minimal assembly required.

RKIN whole house water systems are manufactured in the USA and are made to be installed easily without needing professional help. However, we do recommend hiring a plumber if you are not mechanically inclined.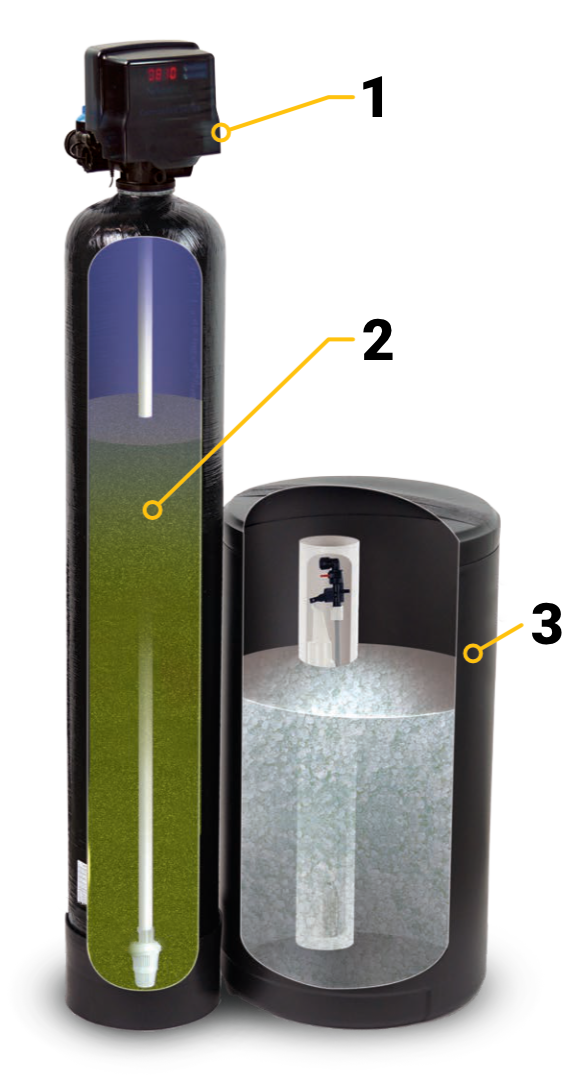 RKIN Salt Based Water Softener
1. Bluetooth Enabled Smart Control Valve: Water use is monitored for peak efficiency. Built-in backup of settings during power outages. Metered water usage regenerates only when necessary, saving salt and water. Simple diagnostics and design provide for easy maintenance. 12V DC operation plugs into a regular 120V outlet with an AC adapter. Mobile app for easy setup and monitoring.

2. Exclusive Media Bed: High-quality, chlorine-resistant media bed for
years of continuous service. Uniform bead size and distribution for optimum flow rates.

3. High-Quality Brine Tank: Durable construction. A safety float system helps prevent overflow of the brine tank. Constructed of corrosion-free materials.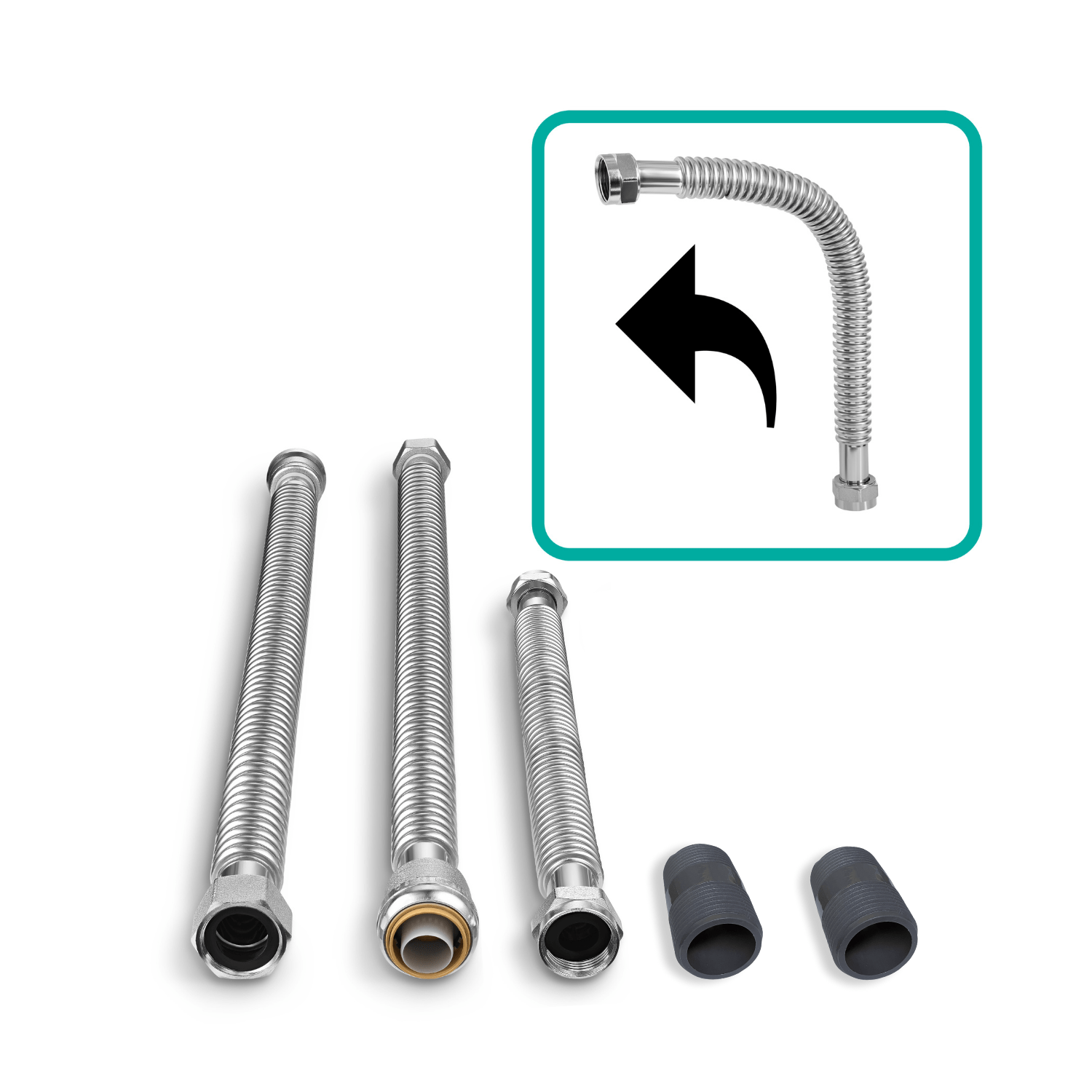 Single Tank Super Flex Installation Kit for Whole House Water Treatment System
Regular price
$168.99
Sale price
$139.95
Unit price
per
Sale
Sold out
Optional Super Flex Kit for 50% faster installation. Eliminates the need to measure, cut, and glue pipes perfectly
View full details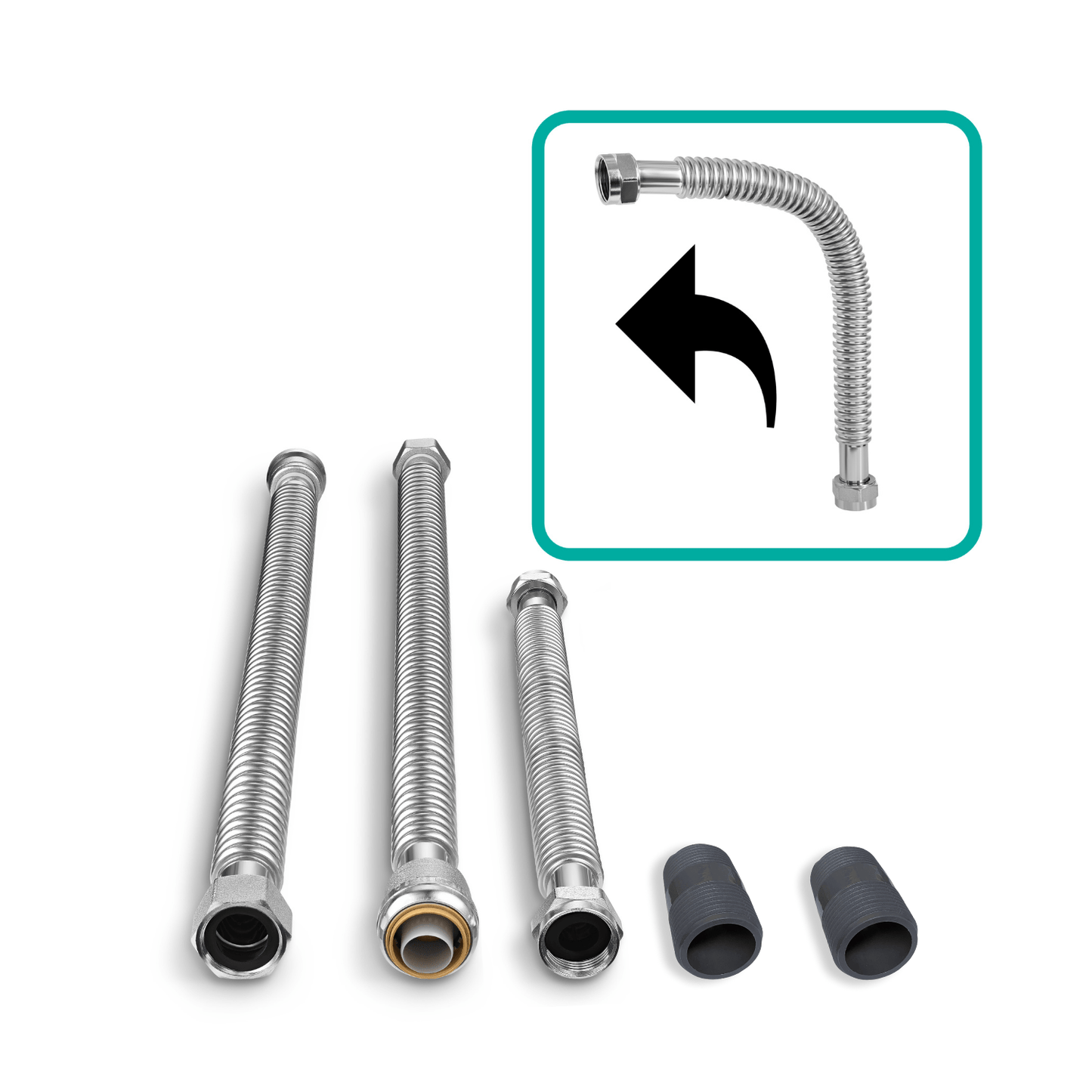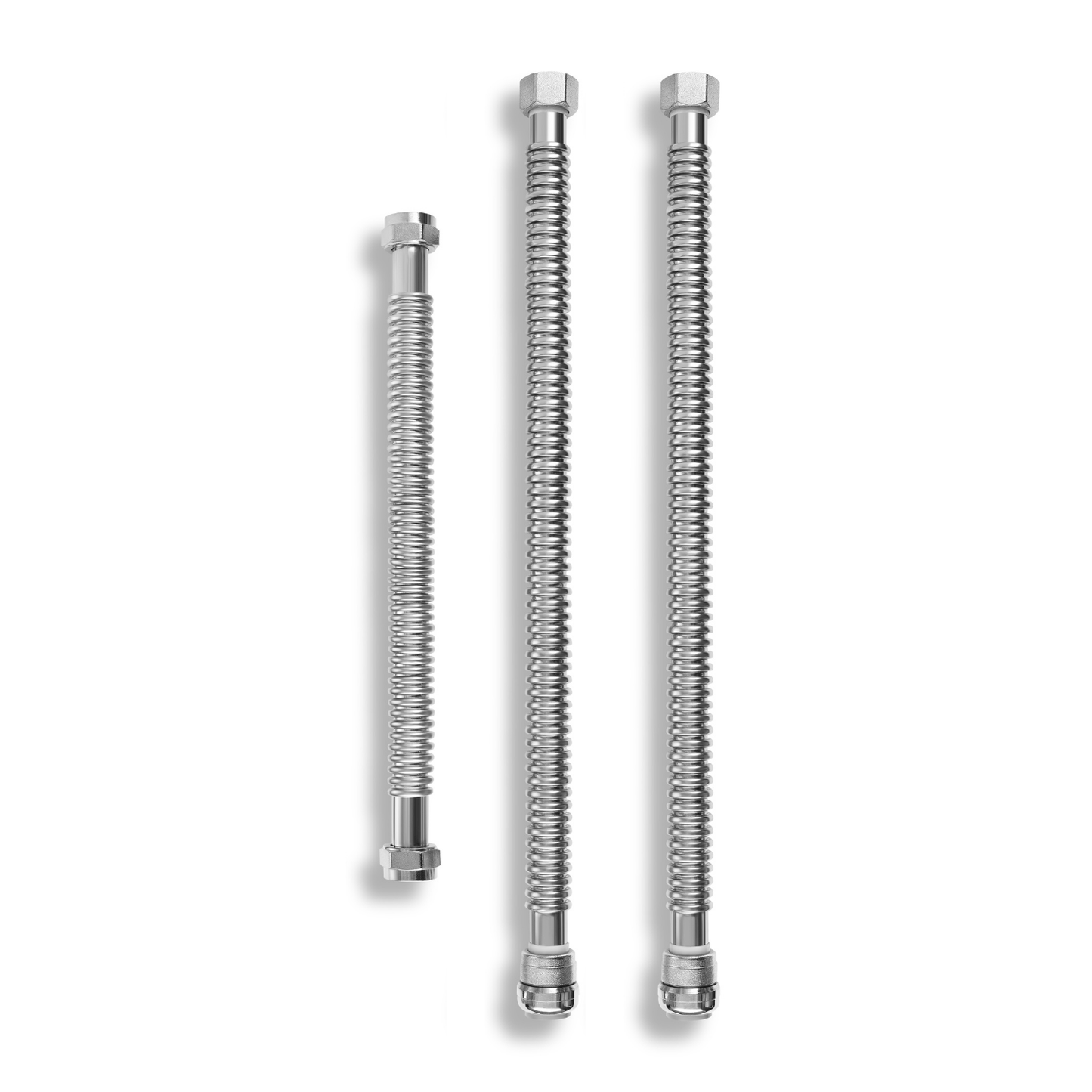 Frequently Asked Questions
How often does the RKIN salt-based water softener require salt replenishment?
What can I do with the mobile app?
Do I have to use the mobile app?
Who installs my RKIN Water System?
When I move, can I take my RKIN Water System with me?
Do you have a technical service help desk?
Why should I get my water filter system from you?
How long will it take for me to receive my order?
What if I have more questions or need support?
RKIN OnliSoft Pro Saltless Water Softener Carbon Filter Combo is featured in the videos below. The Well Water Filter and/or Salt Based Water Softener installation will be very similar, with additional drain and electrical outlet required.
Collapsible content
Specs

Salt-Based

RKIN Water Softener Models

| Water Softener | WS9 | WS10 |
| --- | --- | --- |
| Bathrooms | 1-3 | 4+ |
| Grain Capacity | 32K | 48K |
| Tank Width | 9" | 10" |
| Tank Height With Head | 57" | 63" |
| Connection Size | 1" | 1" |
| Flow Rate | 11 GPM | 13 GPM |

| Operating Temperatures | Operating Pressure | pH Range |
| --- | --- | --- |
| 36°F-120°F | 25-80 PSI | 6.5-10 |

Salt-Based vs Salt-Free

RKIN Water Softener Comparison

| Water Softener | Salt-Based | Onlisoft Salt-Free |
| --- | --- | --- |
| Salt replenishment is required | Yes | No |
| Drain is required | Yes | No |
| Electric outlet is required | Yes | No |
| Metered Operation for Water and Salt Efficiency | Yes | Not Applicable |
| Bluetooth and Mobile App | Yes | Not Applicable |
| Bluetooth can be disabled | Yes | Not Applicable |
| Acid or any other chemicals added | No | No |
| "Soft" feeling water | Yes | No |
| Hardness removed from the water | Yes | No, it's neutralized via Seed Assisted Crystallization |
| Prevents hardness build-up | Yes | Yes |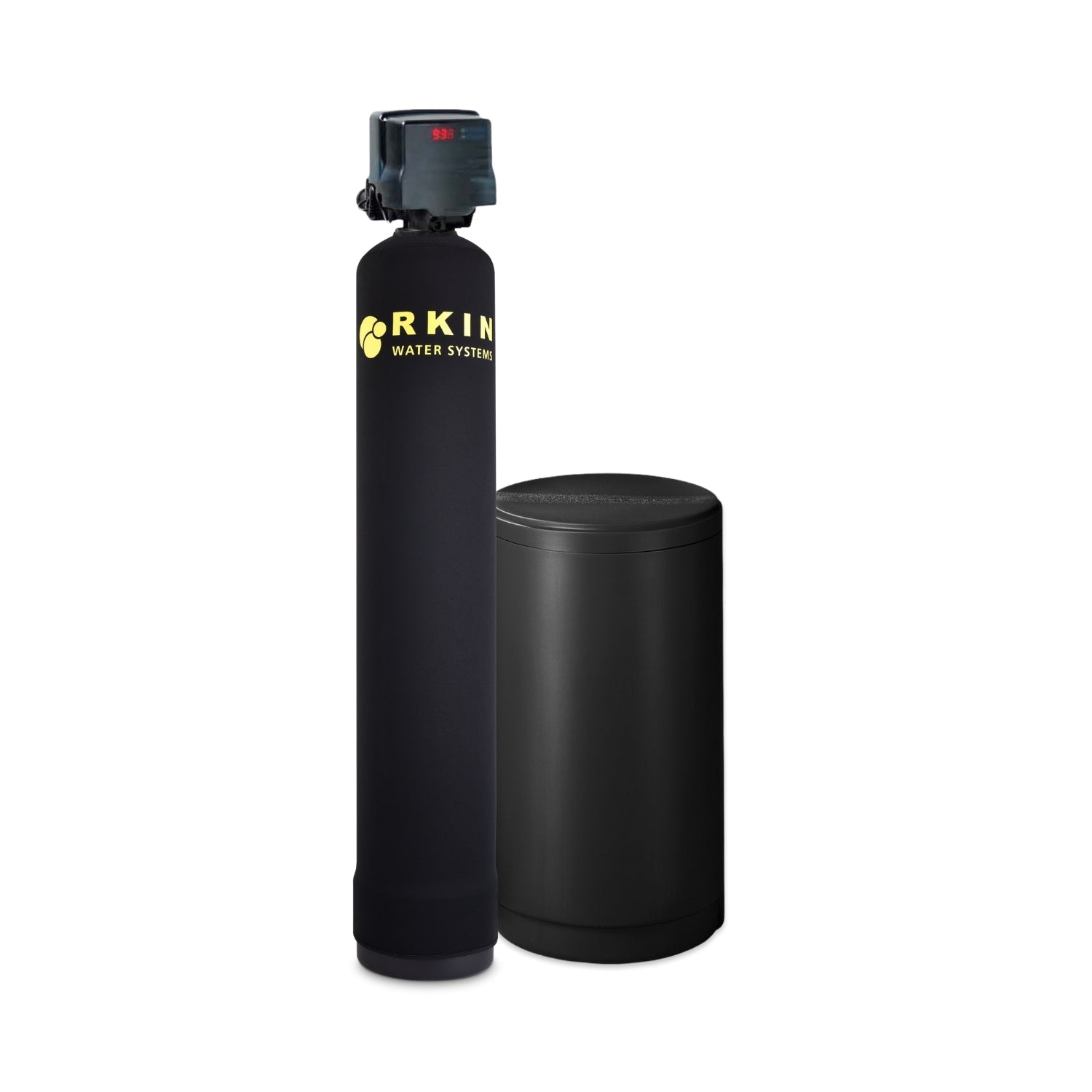 Enjoy soft water throughout your entire home, protecting against hardness build-up and saving on soap and detergent

Experience the benefits of softer skin and healthier hair, made possible by our high-quality and certified components

Rest easy with our 1-year satisfaction guarantee, lifetime warranty on tanks and parts, and made in the USA manufacturing
Regular price
$1,996.97
Sale price
$1,599.96
Unit price
per
Sale
Sold out
View full details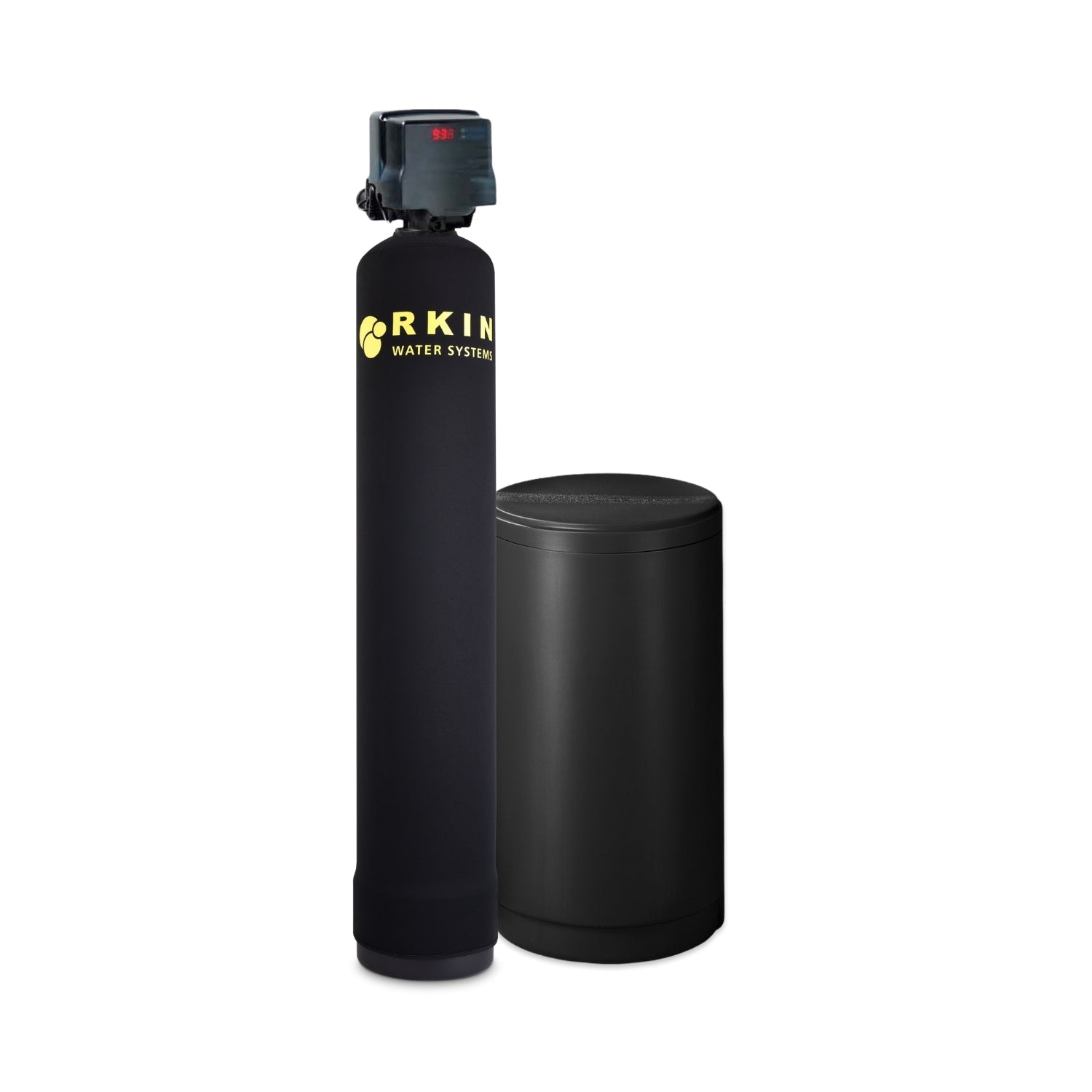 Choosing a selection results in a full page refresh.
Opens in a new window.