Regular price
$2,026.16
Sale price
$1,996.12
Unit price
per
Sale
Sold out
Enjoy clean and filtered water throughout your entire home, with protection against iron stains and sulfur odor

Experience the benefits of softer skin, healthier hair, and better-tasting water and food, all made possible by our certified components

Rest easy with our 1-year satisfaction guarantee, lifetime warranty on tanks and valves, made in the USA manufacturing
Share
View full details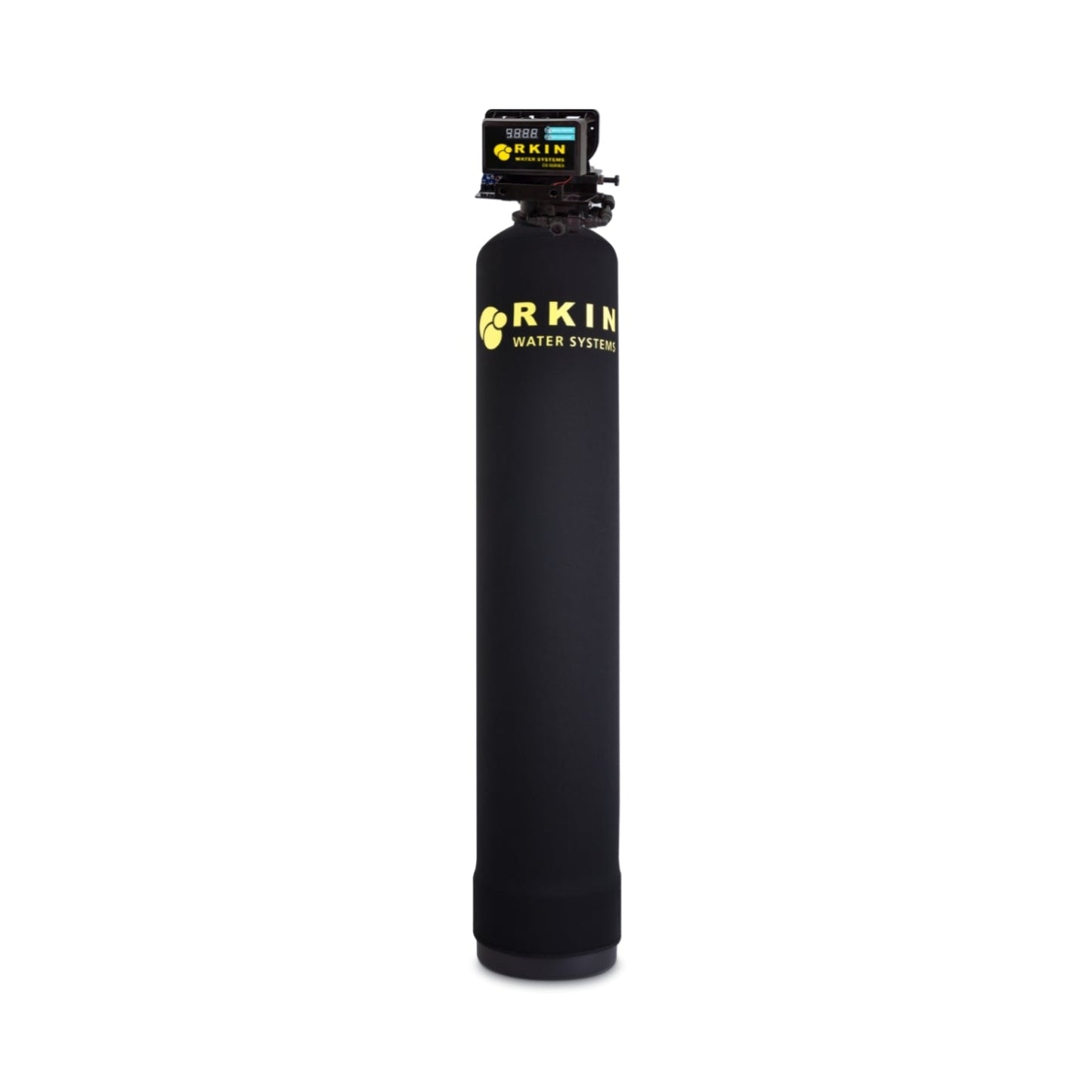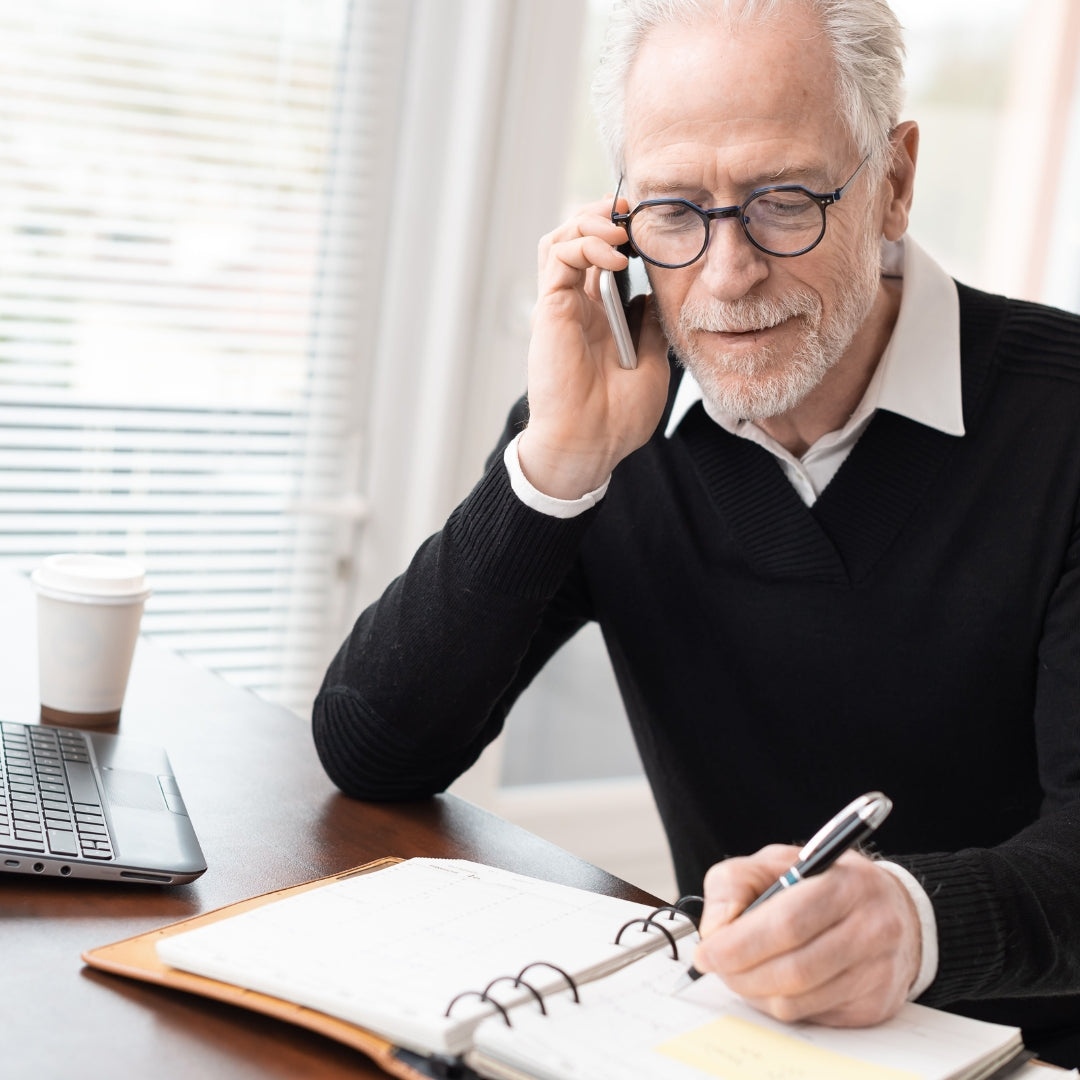 Need Help Choosing a Whole House Water Treatment System?
Have an RKIN Specialist explain the various whole house water treatment options available and get recommendations on what is best suited for your household needs. Schedule a call for a date and time convenient for you.
Schedule a call
RKIN Water Systems As seen on AMC's NewsWatch TV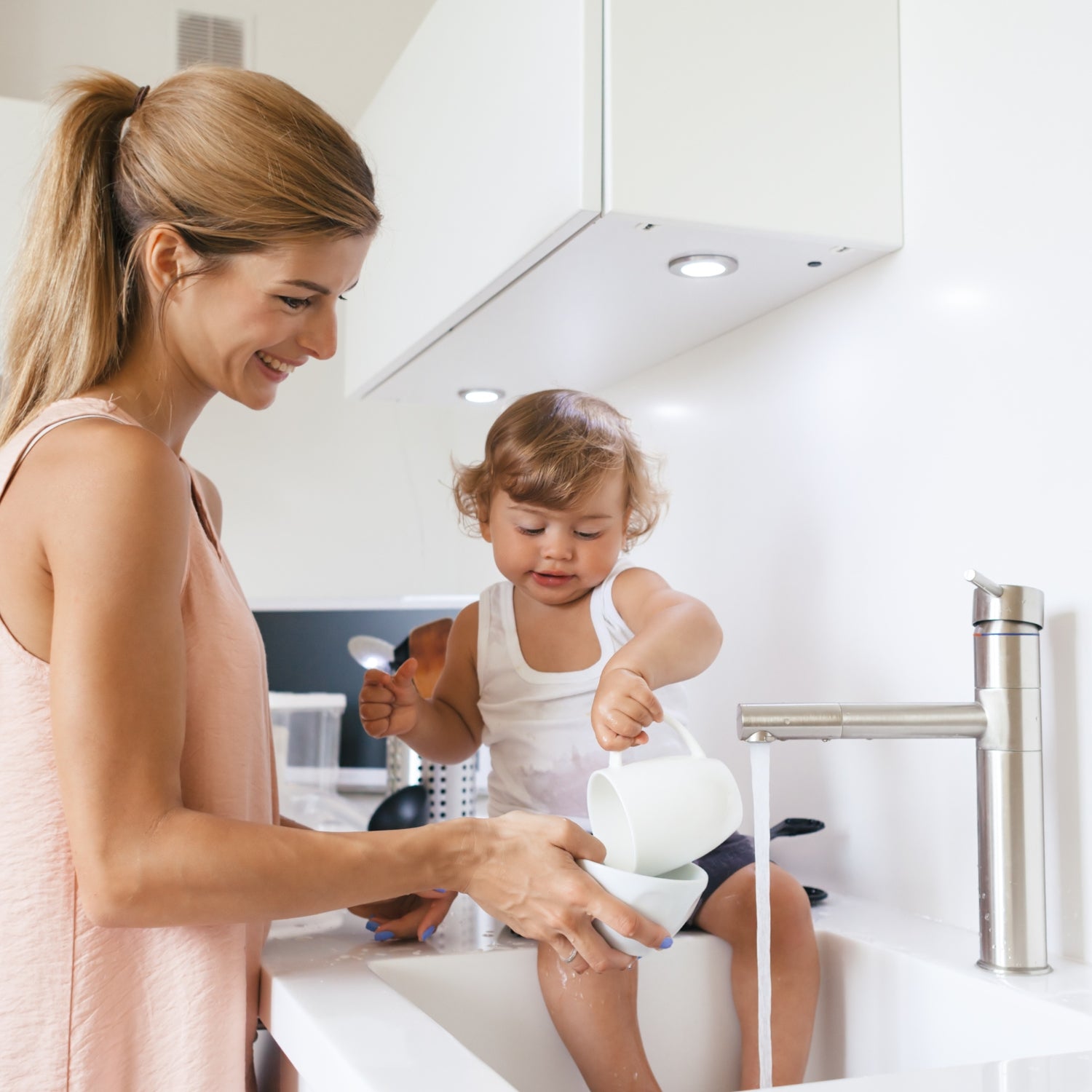 Filter Out Iron, Sulfur, and Manganese
Does your water smell like rotten eggs? Do your sinks & toilets have orange staining? You and your family deserve the best quality water and expect that it be delivered at each faucet whenever needed.

RKIN Filter System is the answer to your problem with water to reduce Iron, Sulfur, and Manganese.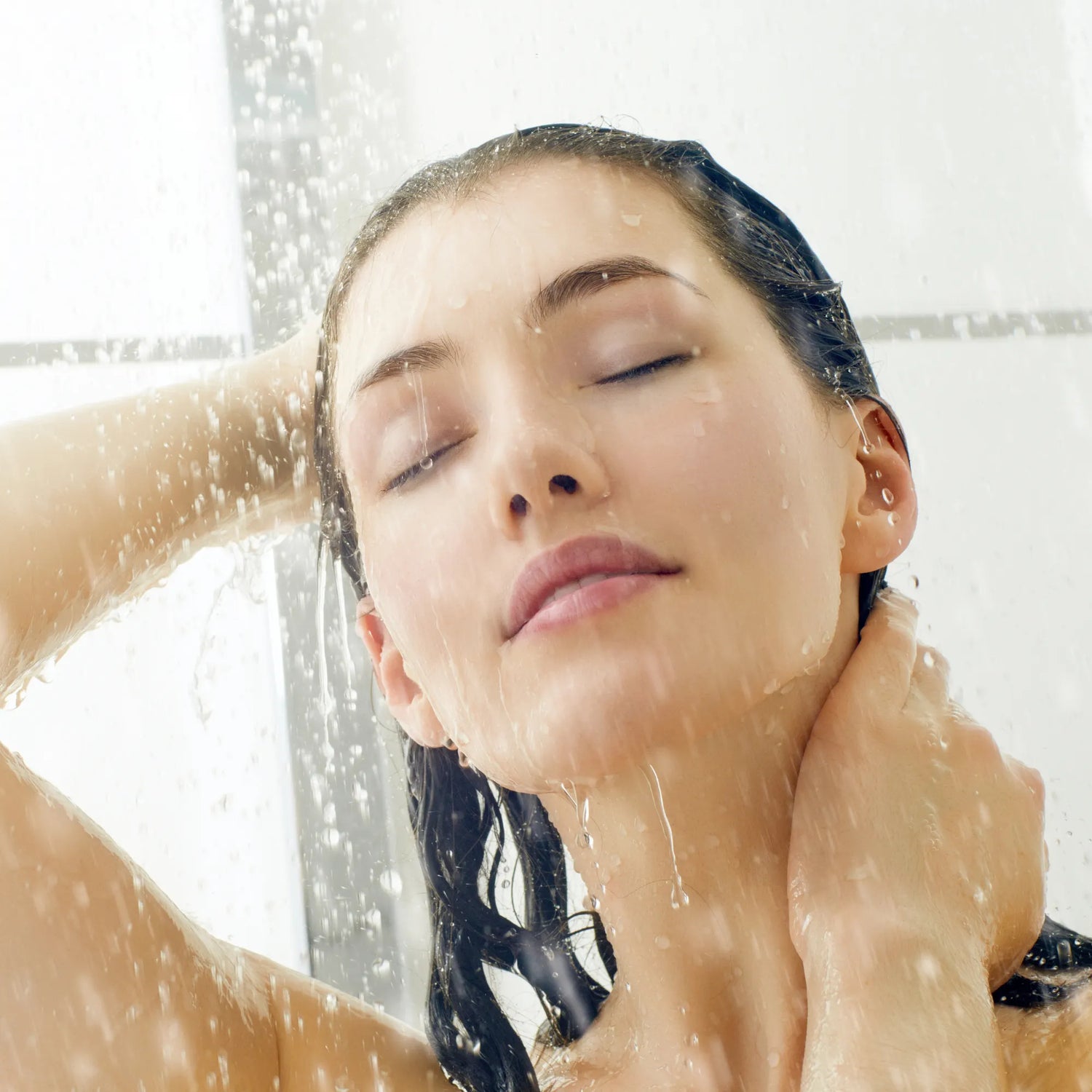 Softer Skin & Healthier Hair
Eliminate contaminants in the water that can be harmful to your body. By filtering out iron, sulfur, and manganese, you can avoid the negative effects of these elements, promoting softer skin and healthier hair.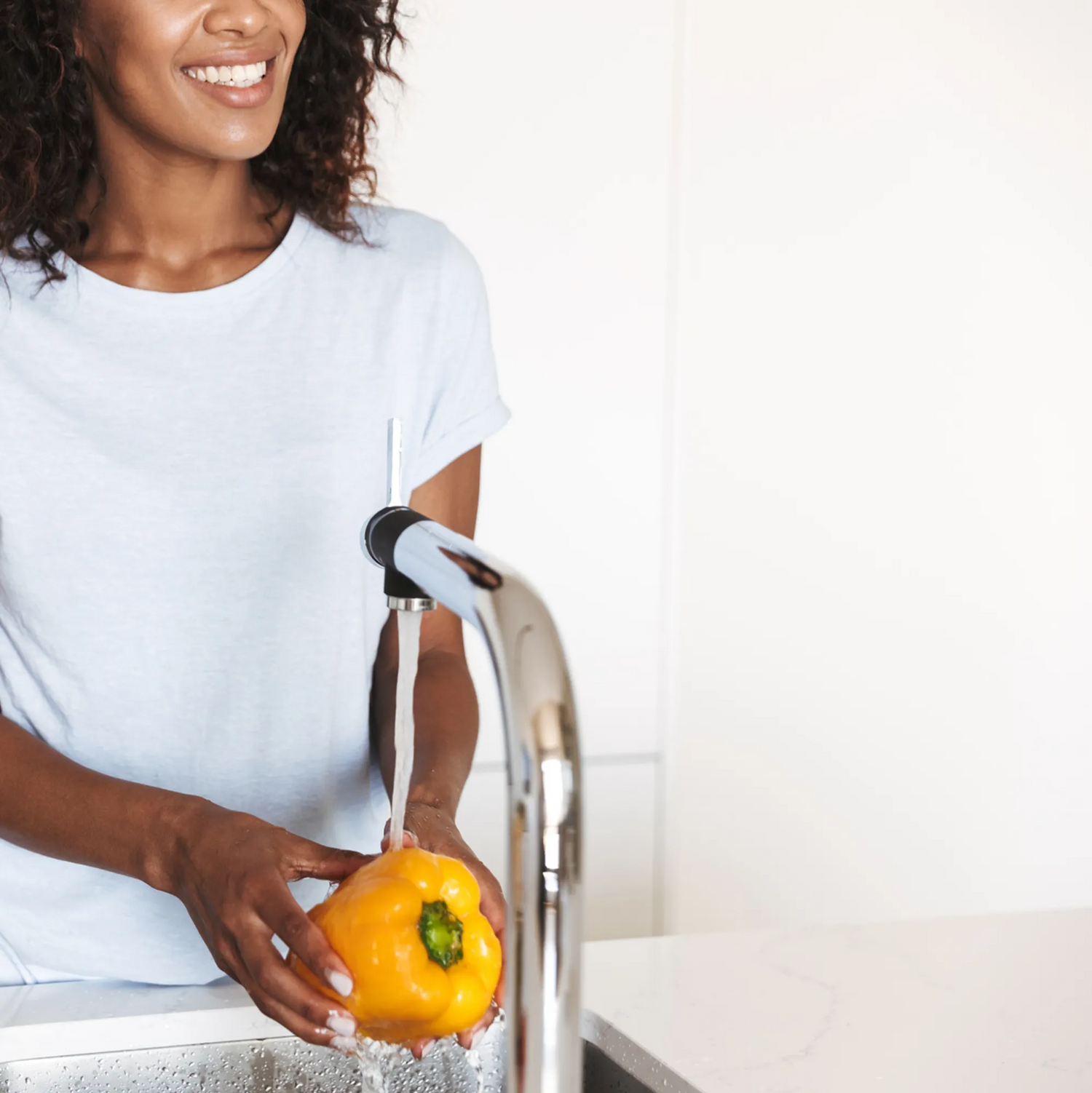 Better Tasting Food & Water
With our whole house water treatment system, you can savor the purity in the kitchen.

Filtered water enhances not only the water that you drink but also the quality of the food that you eat. Upgrade your cooking by using cleaner and healthier filtered water.
Independent laboratory testing
Test once and ensure you are purchasing the proper water system for your home.

A water test by a certified independent laboratory will help you determine exactly which water issues are present and identify the proper equipment needed to treat them. For most people, on well water Metals and Minerals test is sufficient. If you notice yellow coloration of water or staining, a tannins test is also required.

Access easy sampling, certified laboratories, and unbiased expert advice with SimpleLab. It's advanced water testing made easy. Our easy-to-read, professional water report provides a complete picture of your water quality.

We will even credit the water test cost towards your combo well water system purchase!
Learn more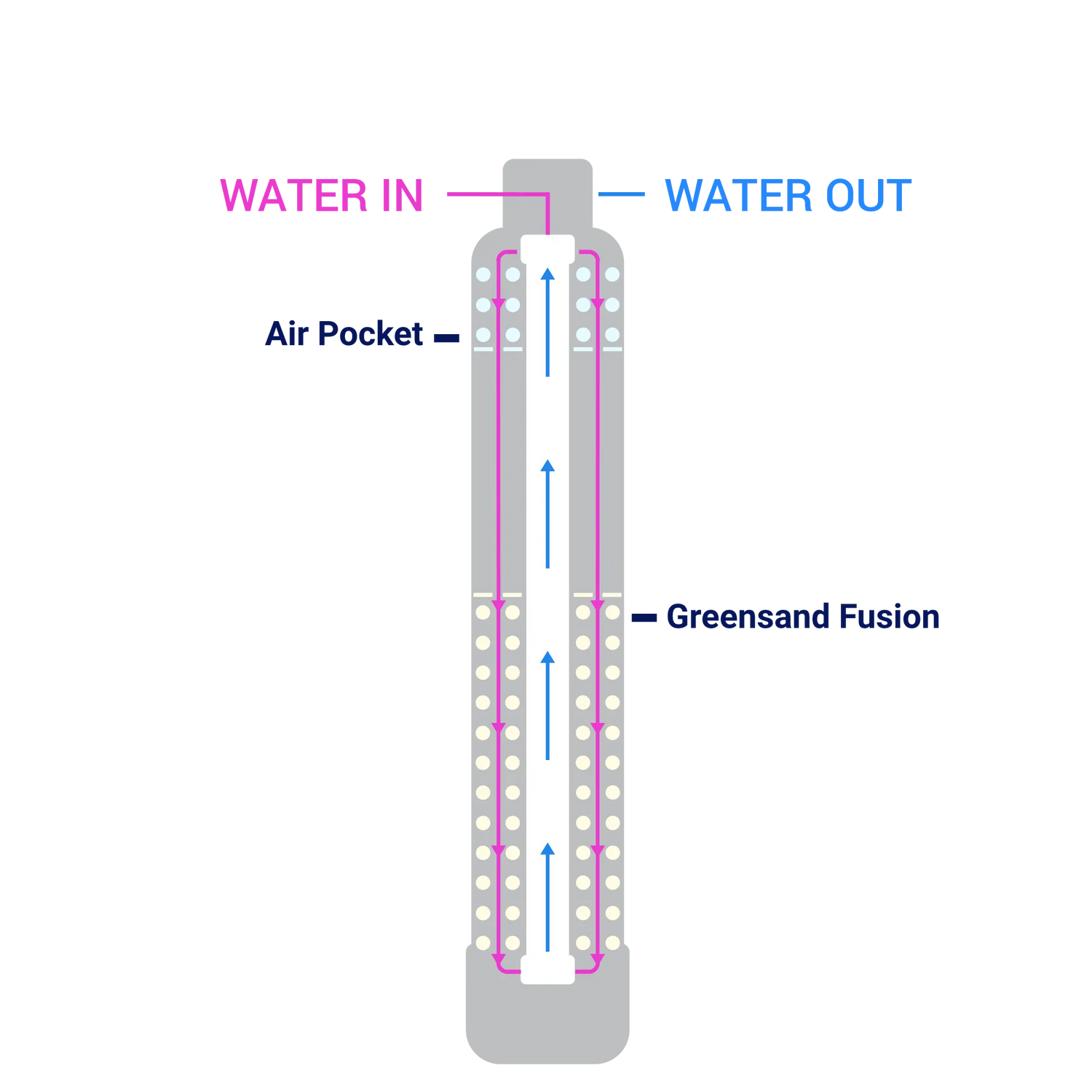 Multi-Stage Well Water Filter
Stage 1 - Air Pocket. As water passes through the air pocket, iron, sulfur, and manganese are oxidized. Additionally, dissolved oxygen is added to the water.

Stage 2 - Greensand Fusion. Media for efficient reduction of iron, manganese, & sulfur. The media bed removes the oxidized contaminants from the water.

Distribution System - Enpress® Vortech. Innovatively designed to provide increased
backwash efficiency using less water, and saving money.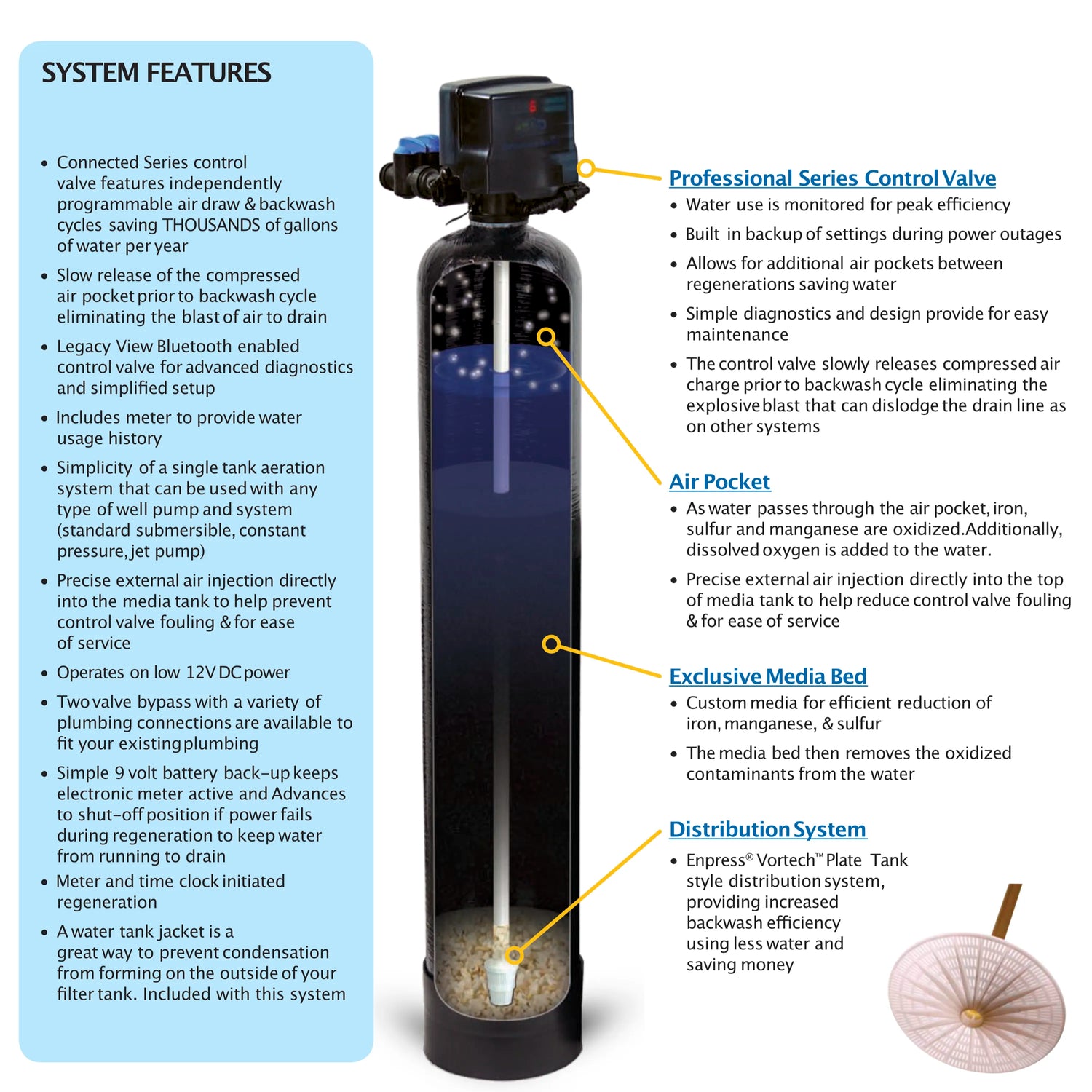 Smart Control Valve
Bluetooth Enabled Smart Control Valve: Water use is monitored for peak efficiency.

Built-in backup of settings during power outages.

Simple diagnostics and design provide for easy maintenance. 12V DC operation plugs into a regular 120V outlet with an AC adapter.

Mobile app for easy setup and monitoring.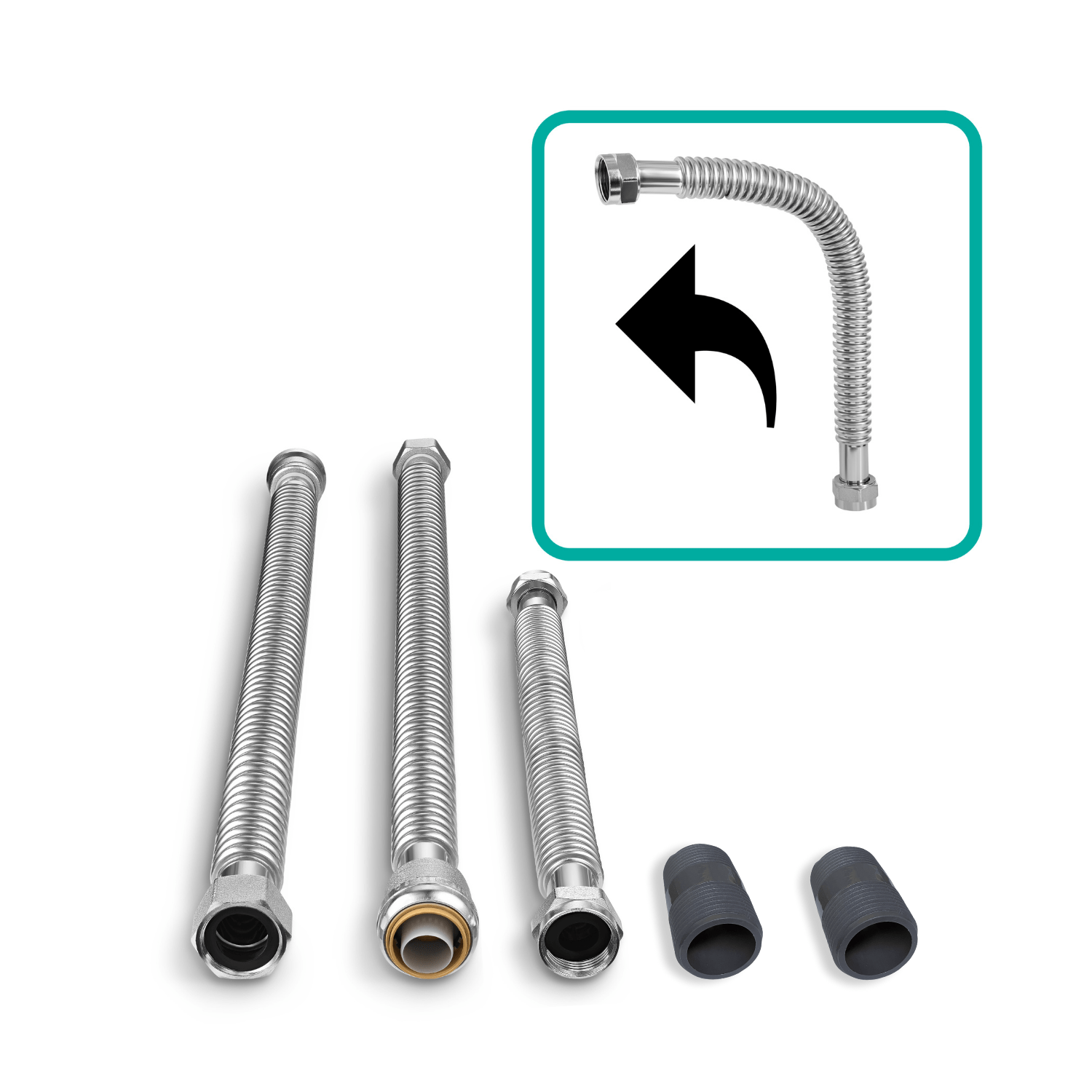 Single Tank Super Flex Installation Kit for Whole House Water Treatment System
Regular price
$168.99
Sale price
$139.95
Unit price
per
Sale
Sold out
Optional Super Flex Kit for 50% faster installation. Eliminates the need to measure, cut, and glue pipes perfectly
View full details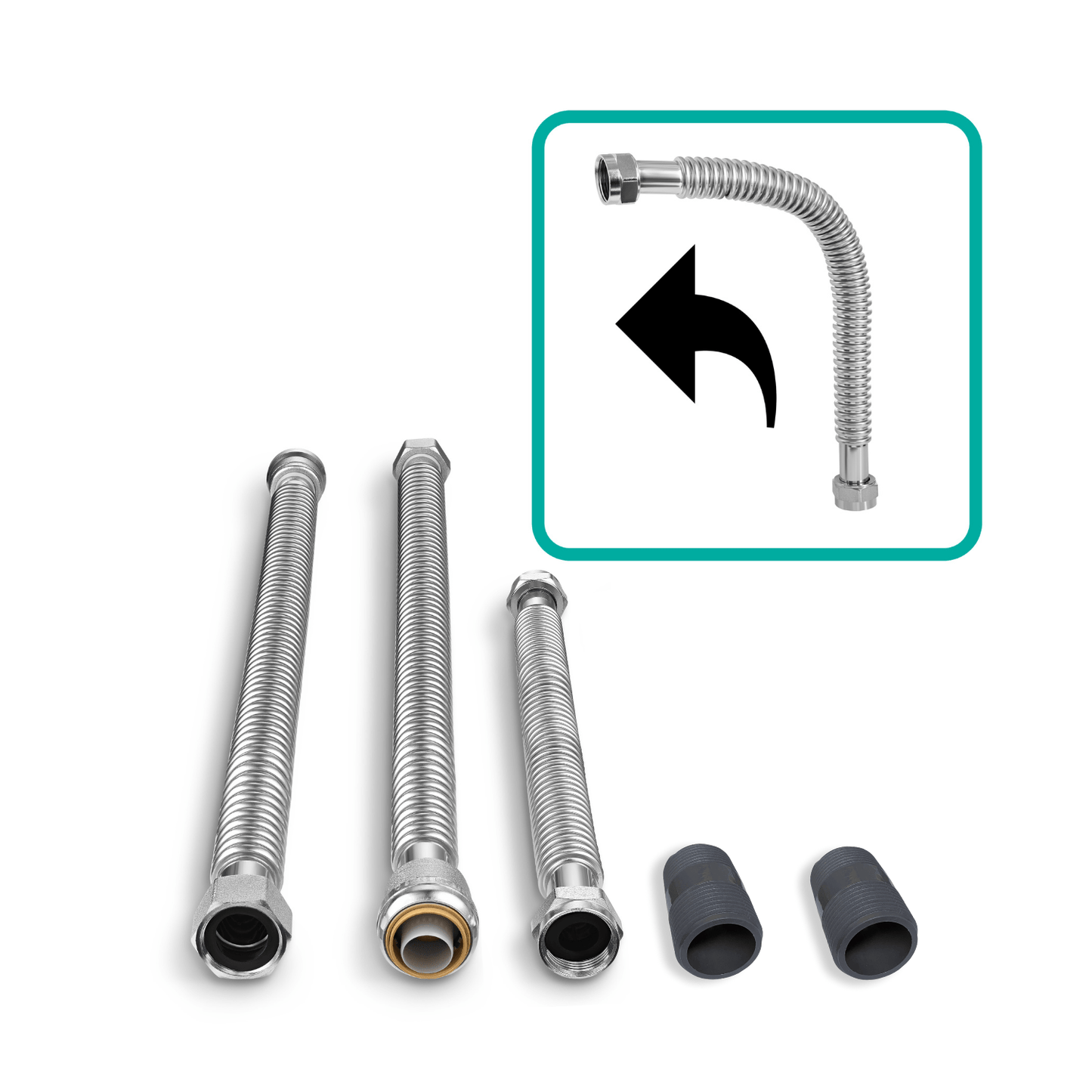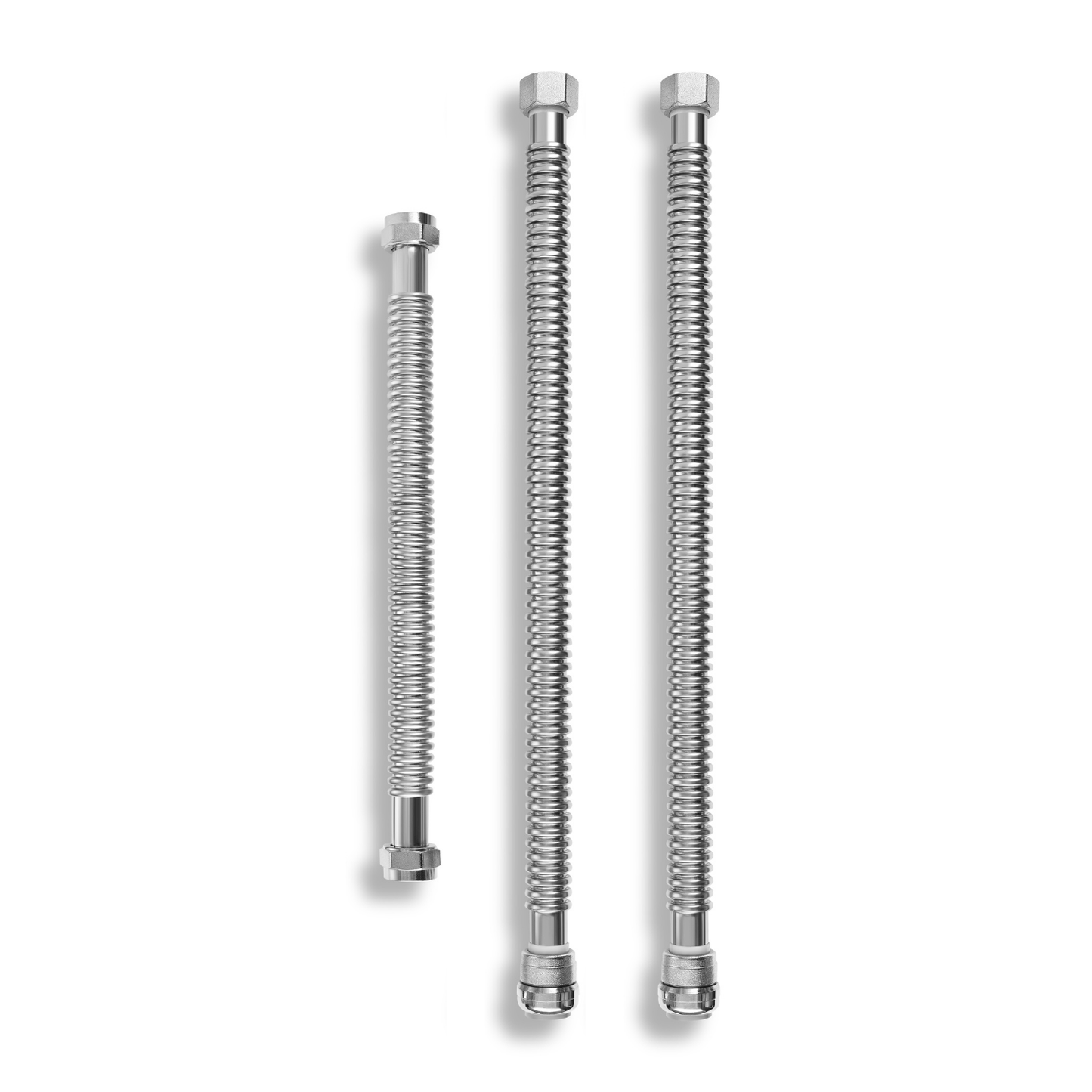 Frequently Asked Questions
Does the RKIN Whole House Water Filter System add anything to the water?
What can I do with the mobile app?
Do I have to use the mobile app?
Who installs my RKIN Water System?
When I move, can I take my RKIN Water System with me?
Do you have a technical service help desk?
Why should I get my water filter system from you?
How long will it take for me to receive my order?
What if I have more questions or need support?
RKIN OnliSoft Pro Saltless Water Softener Carbon Filter Combo is featured in the videos below. The Well Water Filter and/or Salt Based Water Softener installation will be very similar, with additional drain and electrical outlet required.
Collapsible content
Specs

Well Water Filter

RKIN Water System Models

| Well Filter | WF10 | WF13 |
| --- | --- | --- |
| Bathrooms | 1-3 | 4+ |
| Tank Width | 10" | 13" |
| Tank Height With Head | 64" | 64" |
| Connection Size | 1" | 1" |
| Flow Rate | 12 GPM | 20 GPM |

| Operating Temperatures | Operating Pressure | pH Range |
| --- | --- | --- |
| 36°F-120°F | 25-80 PSI | 6.5-10 |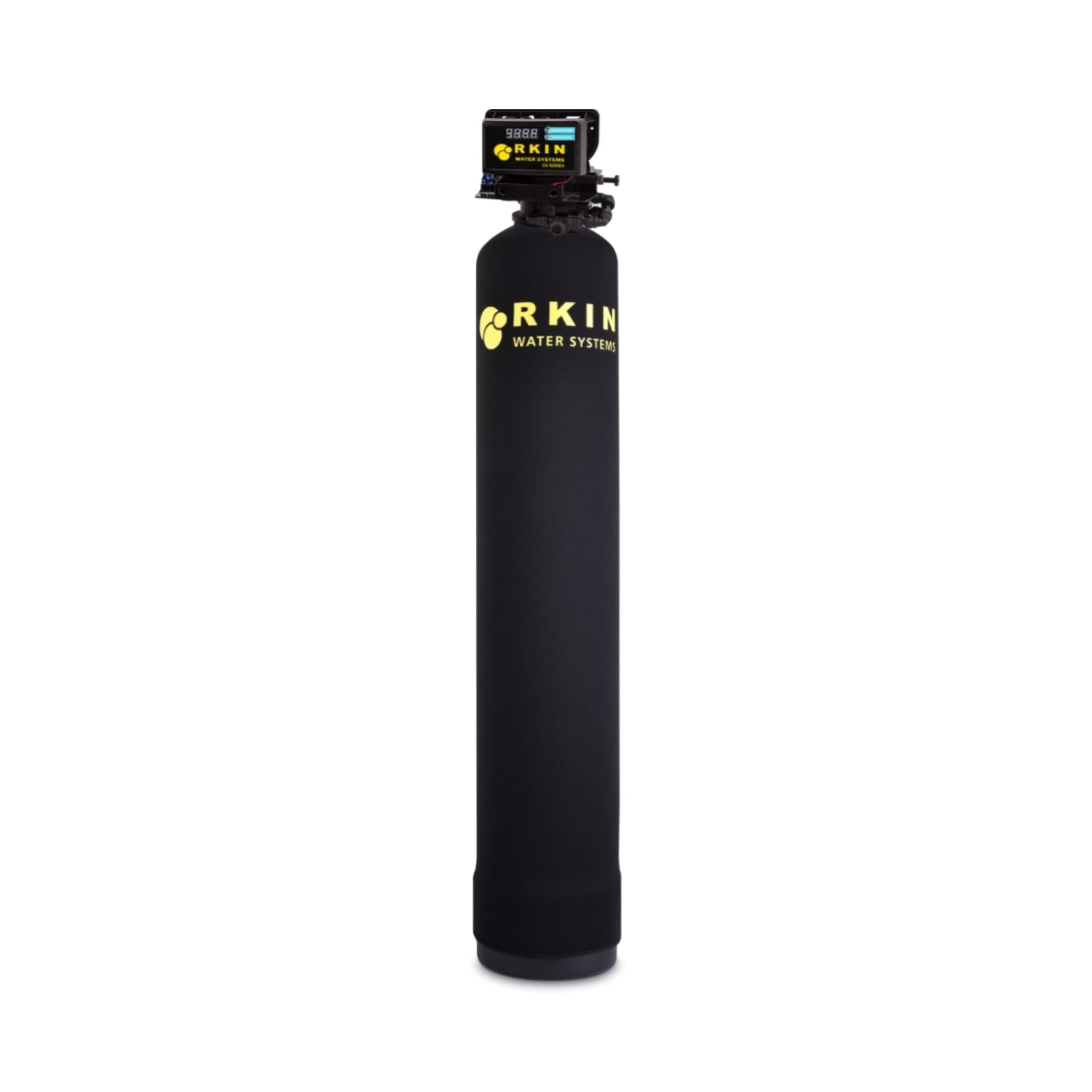 Enjoy clean and filtered water throughout your entire home, with protection against iron stains and sulfur odor

Experience the benefits of softer skin, healthier hair, and better-tasting water and food, all made possible by our certified components

Rest easy with our 1-year satisfaction guarantee, lifetime warranty on tanks and valves, made in the USA manufacturing
Regular price
$2,026.16
Sale price
$1,996.12
Unit price
per
Sale
Sold out
View full details