Regular price
Sale price
$579.00
Unit price
per
Sale
Sold out
Enjoy purer water with peace of mind knowing that U1 removes up to 99% of all contaminants, including Fluoride, Chlorine, heavy metals like lead, and more

Variety of water options including cold filtered water, customizable instant hot filtered water, and filtered Negative ORP water with antioxidant properties

Keep track of your filtered water quality with U1's intelligent touch control panel
Share
View full details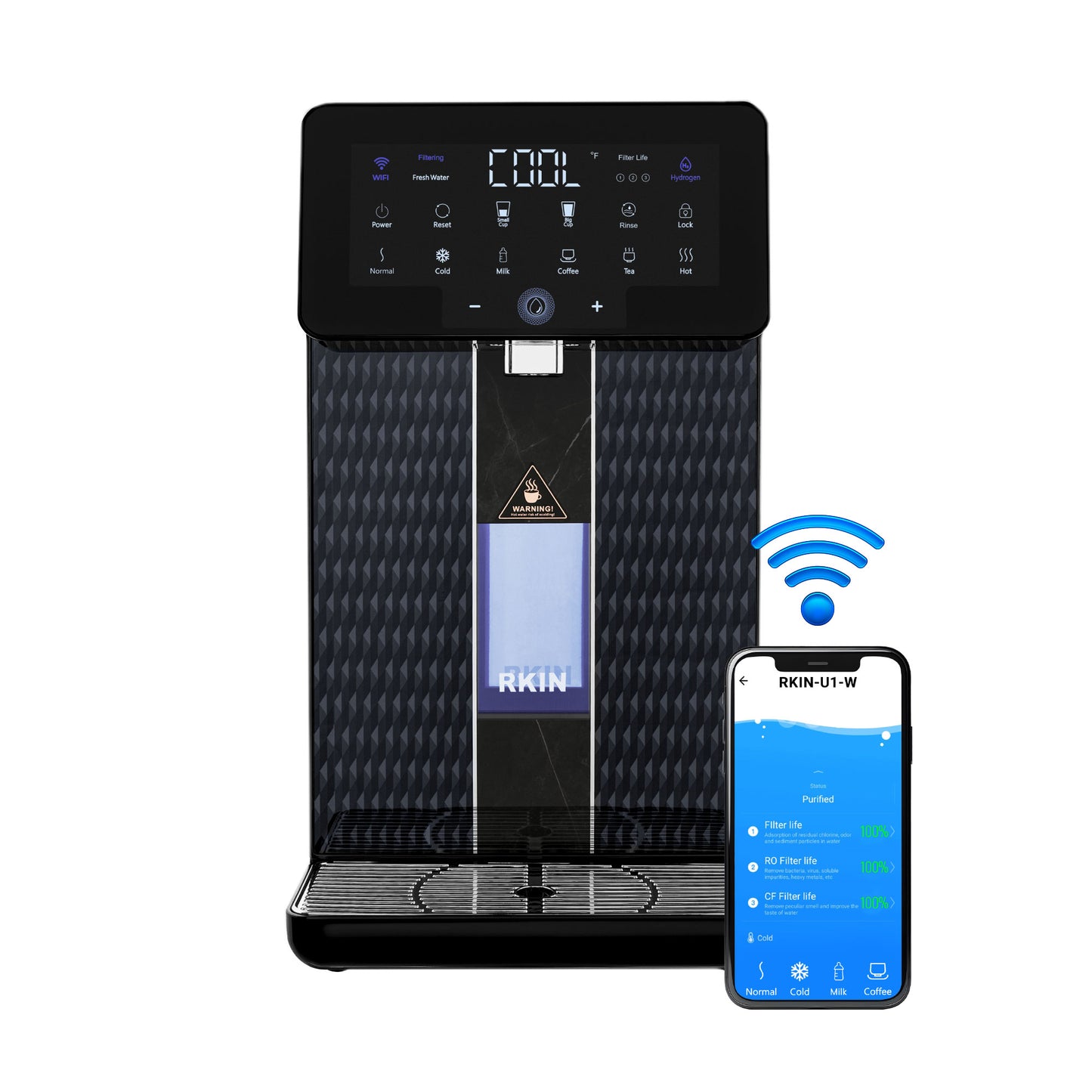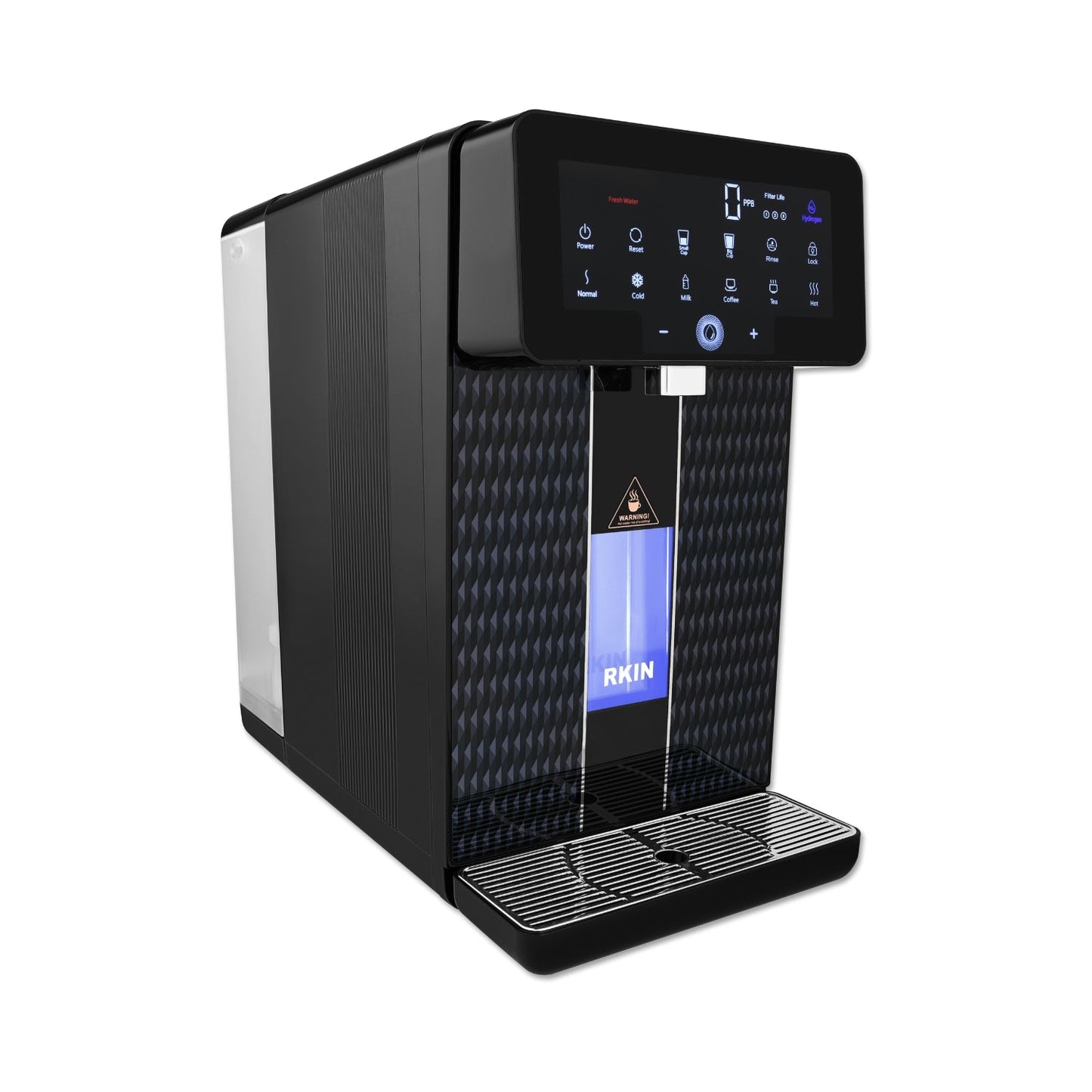 Want an advanced water filter system?
But don't want to deal with messy hoses, leaky diverter valves, and clunky installation. Meet U1 by RKIN. It's a sleek, zero-installation water filter that uses reverse osmosis, UV, and hydrogen technologies to transform ordinary tap water into pure, healthy, and delicious drinking water. It has an advanced filtration system that's made up of five stages to give you the purest, most delicious drinking water imaginable, unlike other water filter systems on the market. Plus, you can choose your water's temperature (hot or cold!), thanks to the temperature control system!
We want you to have the best quality water in your home…
That's why U1 has an advanced filtration system with five stages. It removes up to 99% of all contaminants, including Fluoride, Chlorine, heavy metals like lead, and more.
Plus, U1 has an intelligent touch control panel, so you can easily see the status of your filter. It also has a UV Light that keeps water fresh when the system is not in use.
2. Pleace the tank on the system and let it do all the work.

3. Once your water is ready, select your temperature (hot or cold), and enjoy.

U1 doesn't require installation, so you can easily place it on your countertop - perfect for people who live in apartments, condos, and RVs.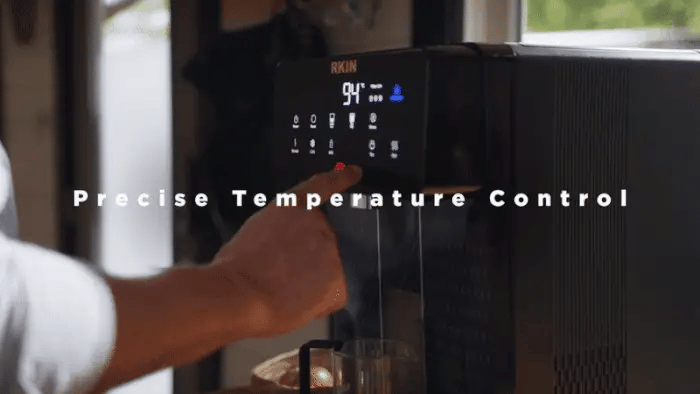 Customizable temperature
Do you ever wish your water filter system had hot or cold water?
U1 has a customizable default water temperature setting so that your water is always set to the temperature of your liking. Plus, there's an instant hot water option that's perfect for baby formula, tea, instant coffee, and more!
The display will also show the Hydrogen content and water quality readings, so you'll always know your system is working properly.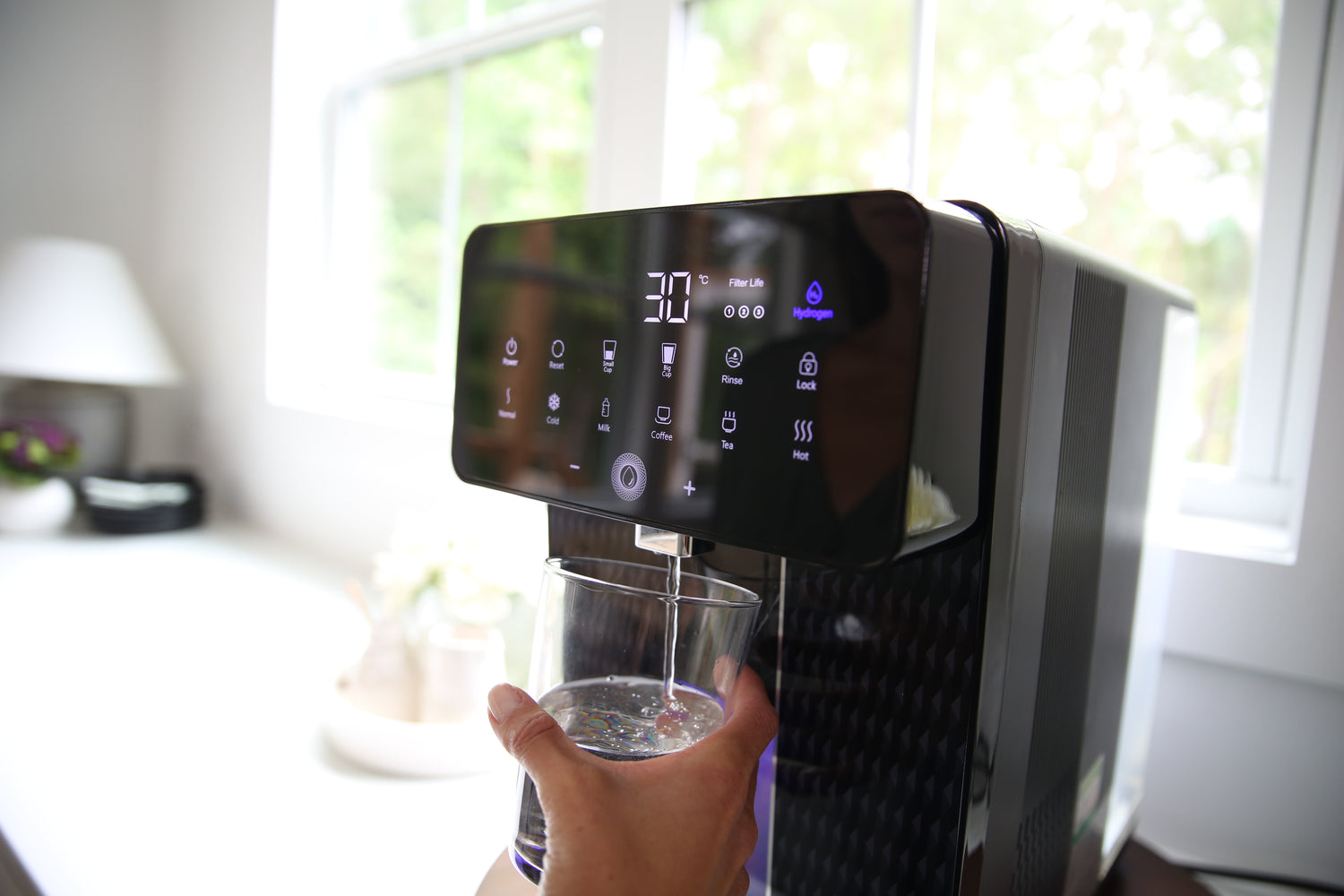 Alkaline and antioxidant hydrogen-enriched water
U1 includes a polishing Alkaline post-filter that returns beneficial minerals, calcium, and magnesium to purified water for the best taste.

It also increases the alkalinity of the water to a perfectly balanced level of 7-8 pH, similar to spring water.

Plus, U1's hydrogen-infused water delivers a negative ORP of 340.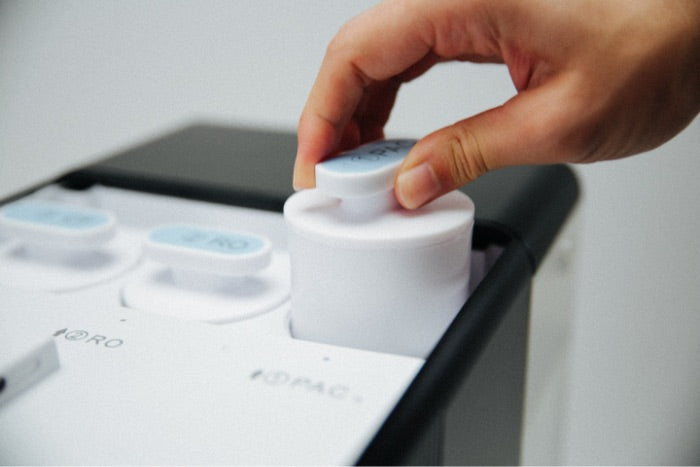 2-year filter bundle
If you opt to add our 2-year filter bundle to your order, you'll receive two annual replacement filter kits, two hydrogen PEM modules, and one reverse osmosis membrane.
You'll get three years of use with this add-on!
U1 vs Zero Installation Purifier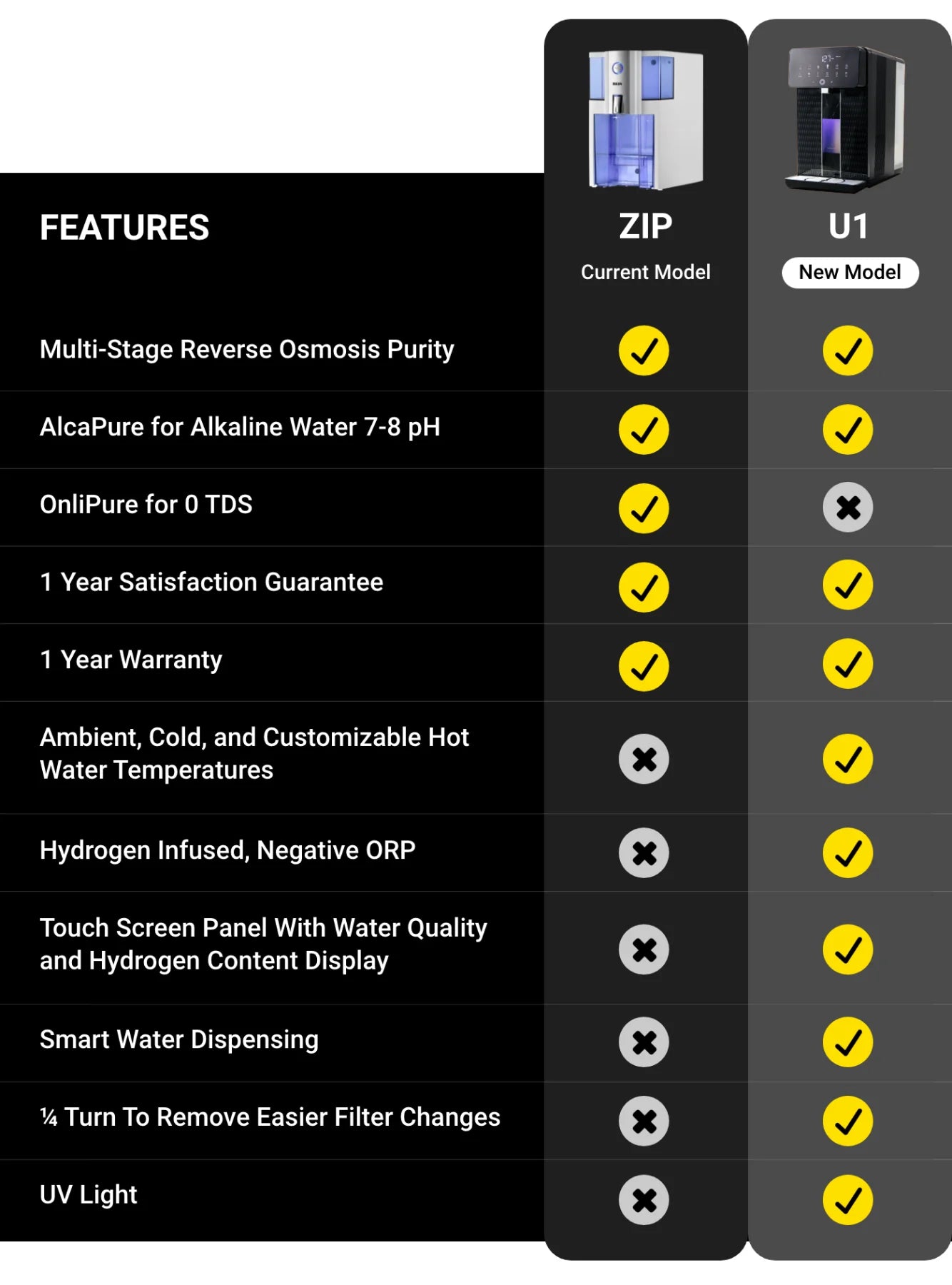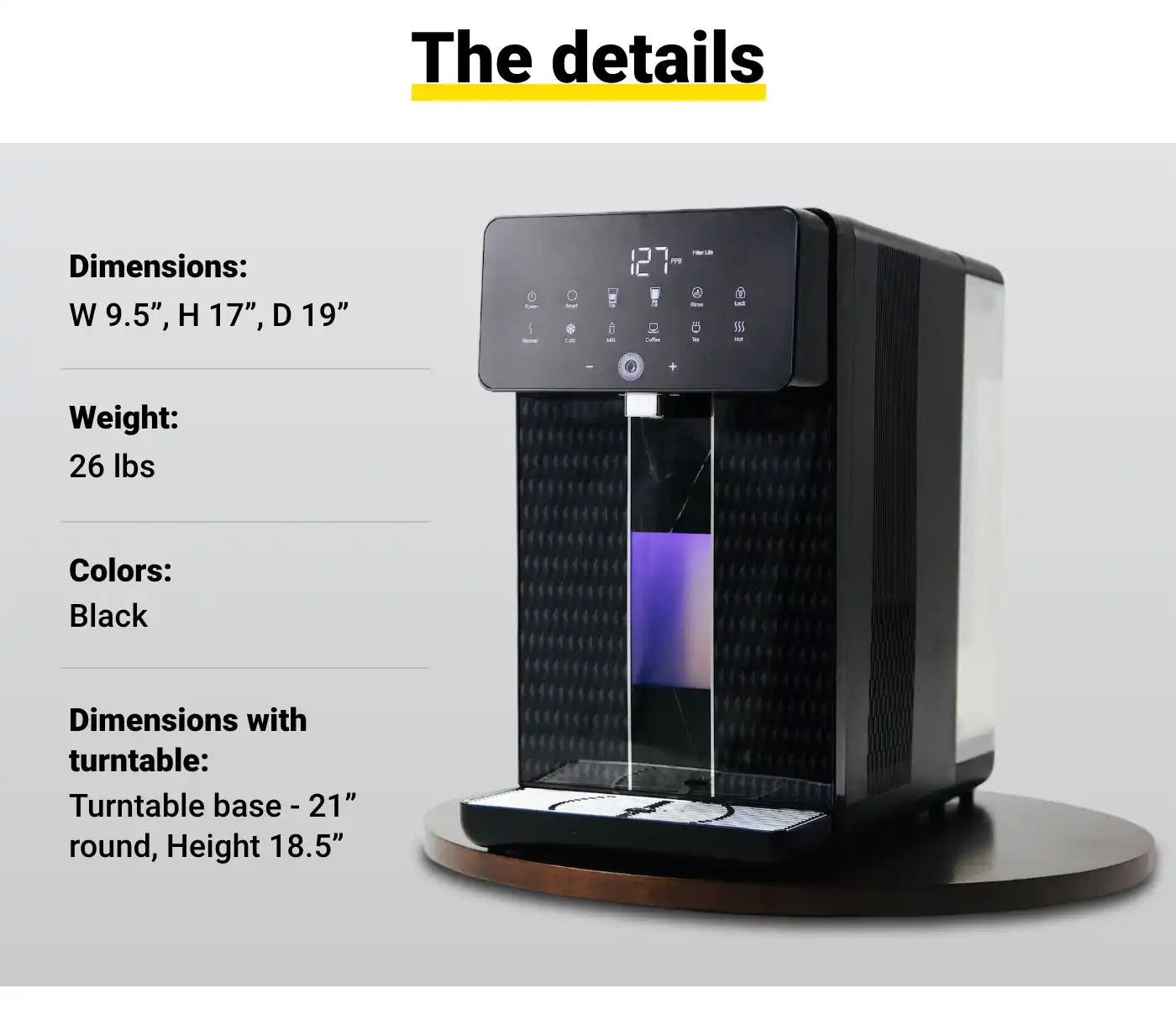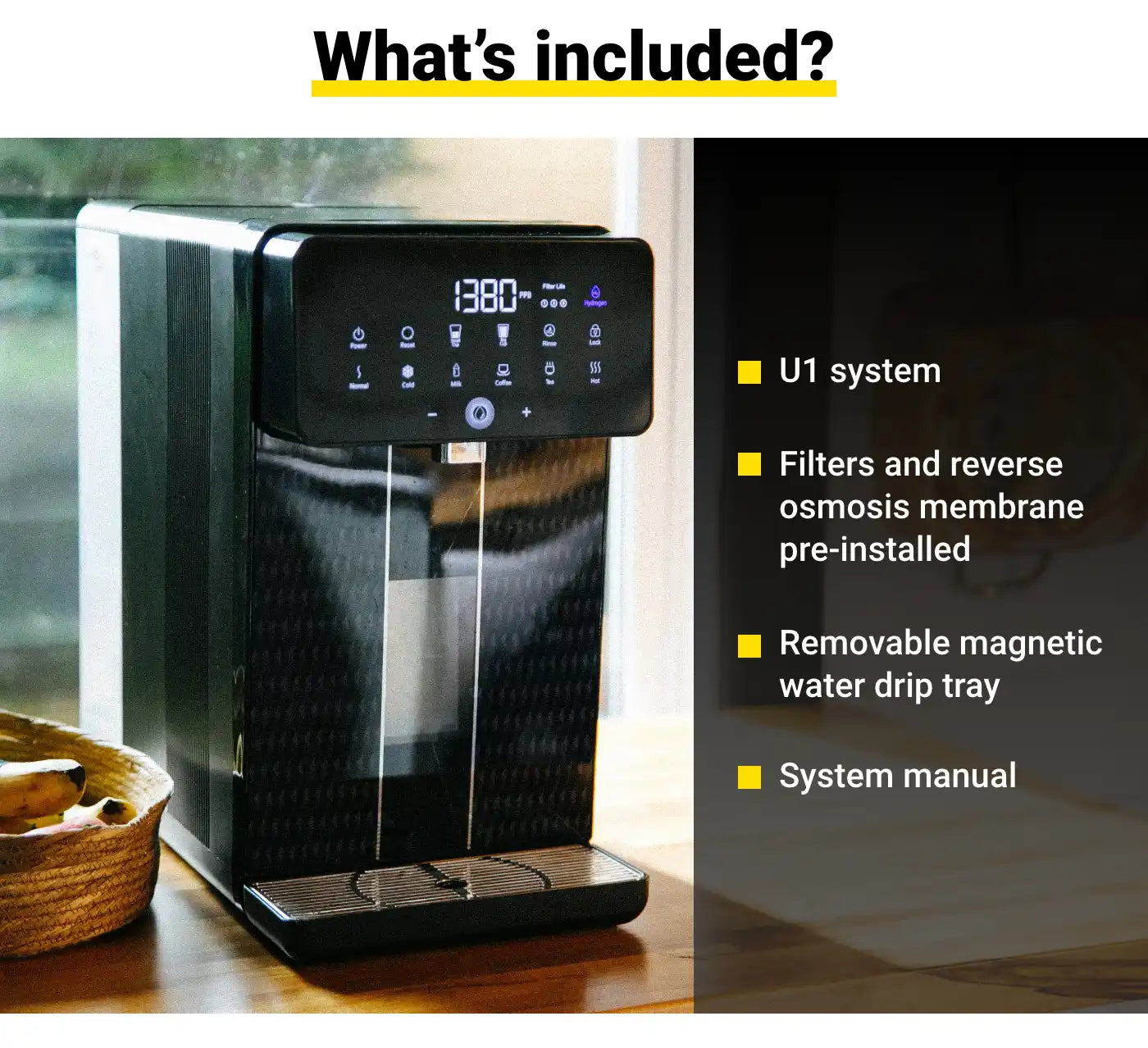 Frequently Asked Questions
Is U1 tested by a third party?
What are the dimensions of the U1?
How long does it take to heat water to boiling temperature?
How long does it take to cool water, what is cold water volume, and can cold water temperature be adjusted?
Can the water cooler be turned off for energy-saving purposes?
What negative ORP(Oxidation-reduction potential) readings can I expect from U1 hydrogen-enriched water?
Can the hydrogen function be turned off?
How much filtered water does U1 hold?
What is the pure water to waste water ratio?
Does the wastewater mix with the intake water and is filtered over and over as it's common with other systems?
How often do the filters need to be changed and how much do they cost?
How do I order replacement filters?
Does U1 use proprietary filters available only from RKIN and reseller partners?
Does U1 remove the "XYZ" contaminant?
Does U1 work with 220V electric outlets?
Is it possible to switch to metric measuring units?
What if I have questions or need support?
Consumables and replacement cartridges
Your water quality may affect the longevity and replacement frequency of the filters.
First and Second Stage Filtration - RKIN 2 in 1 Sediment and Carbon Filter QT Series. MPN: RC-QT-PAC. Replace every 6-12 months or as needed.
Third Stage Purification - RKIN 200 GPD Encapsulated Reverse Osmosis Membrane QT Series. MPN: RC-QT-RO. Replace every 12-24 months or as needed.
Fourth Stage Filtration - RKIN AlcaPure Alkaline Post Filter QT Series. MPN - RC-QT-CF, Replace every 6-12 months or as needed.
Fifth Stage - RKIN U1 Hydrogen Module. MPN: RC-HGPEM, Replace every 6-12 months or as needed.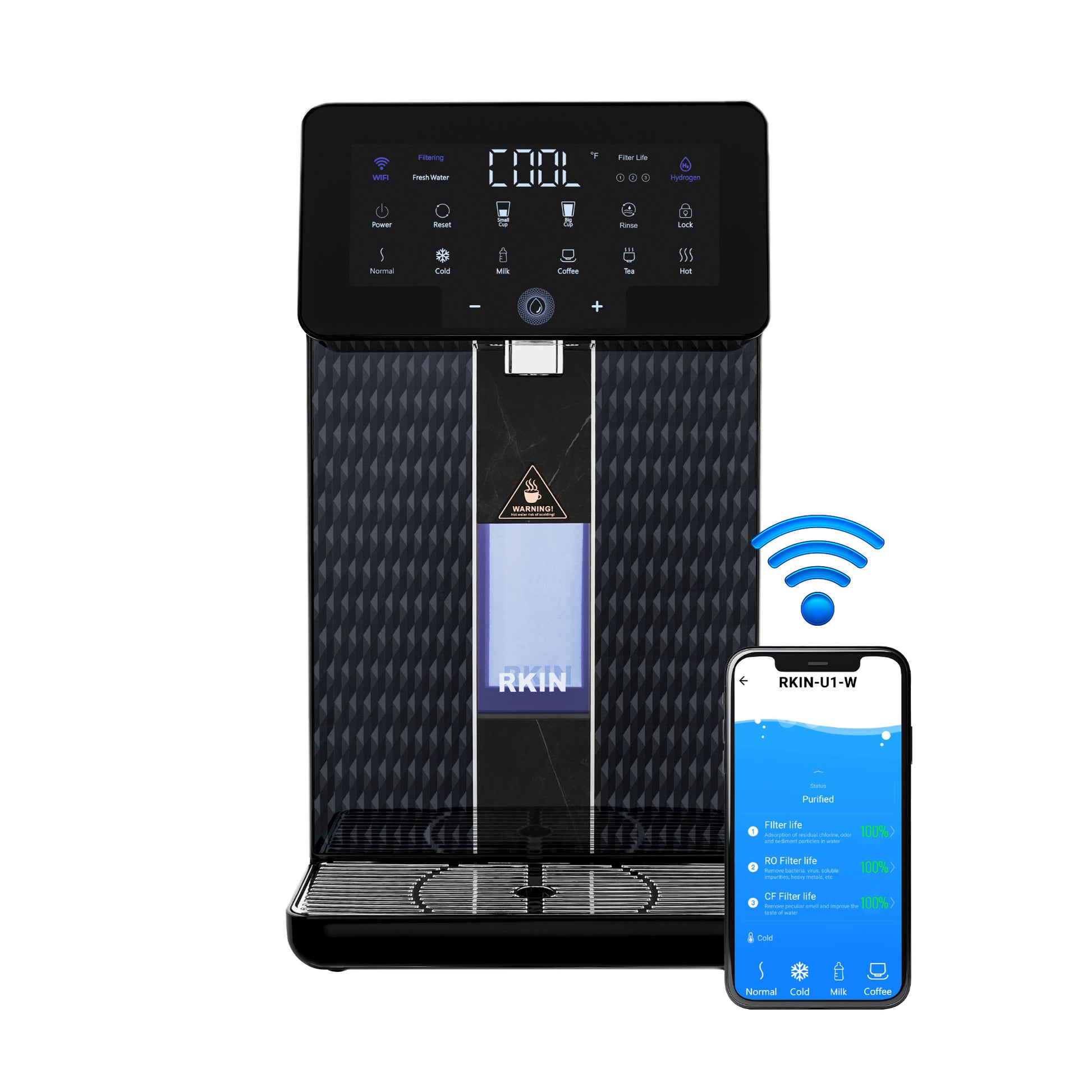 Enjoy purer water with peace of mind knowing that U1 removes up to 99% of all contaminants, including Fluoride, Chlorine, heavy metals like lead, and more

Variety of water options including cold filtered water, customizable instant hot filtered water, and filtered Negative ORP water with antioxidant properties

Keep track of your filtered water quality with U1's intelligent touch control panel
Regular price
Sale price
$579.00
Unit price
per
Sale
Sold out
View full details