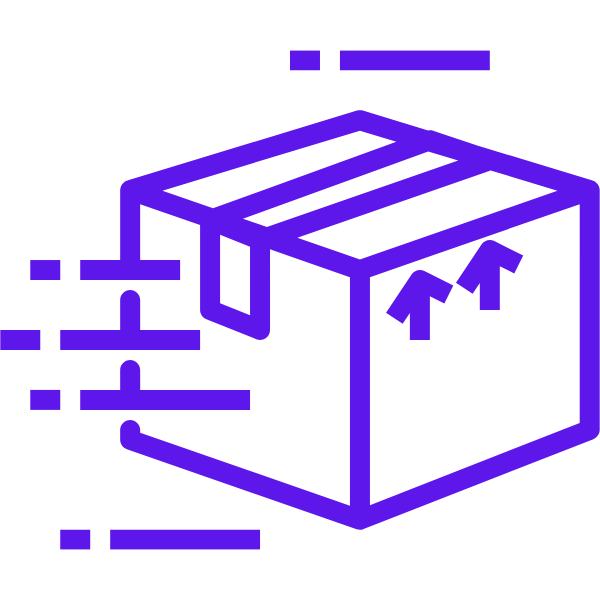 INSURED FAST & FREE
SHIPPING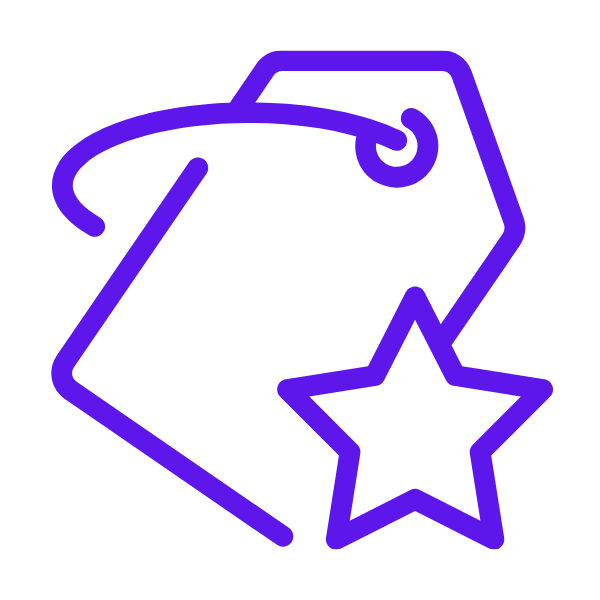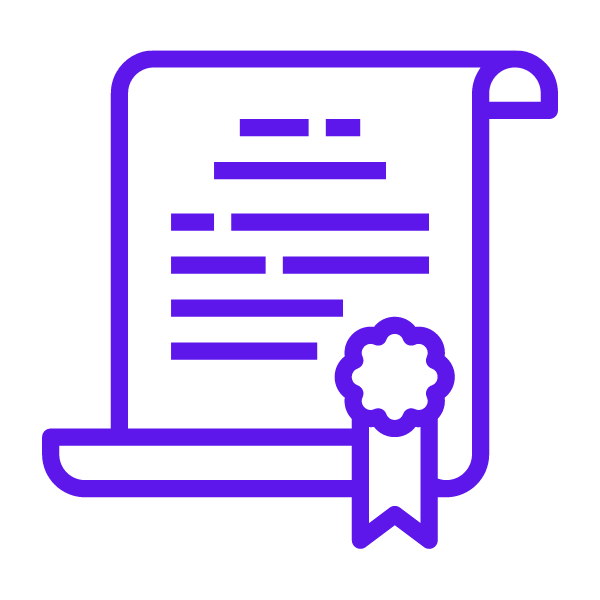 1 YEAR MONEY-BACK
GUARANTEE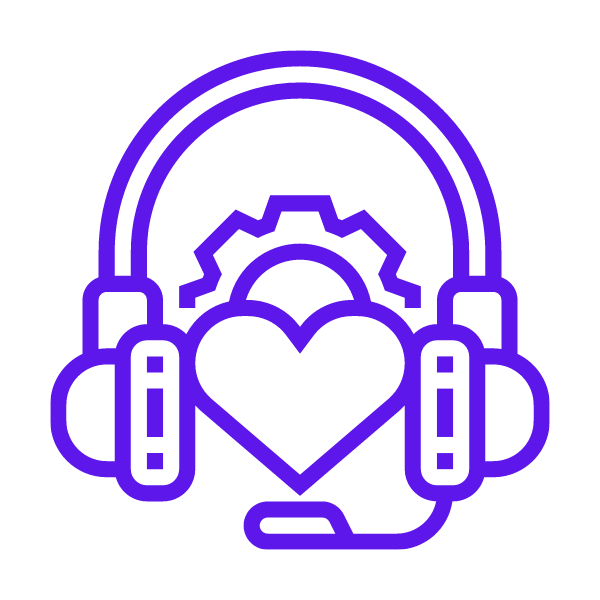 ALCAPURE™ FOR ALKALINE PH OR ONLIPURE™ FOR ZERO TDS

Reverse Osmosis Made Simple
Easy installation with different options for interchangeable filter cartridges allows you to tailor the Flash R.O. system to specifically address your water purification needs.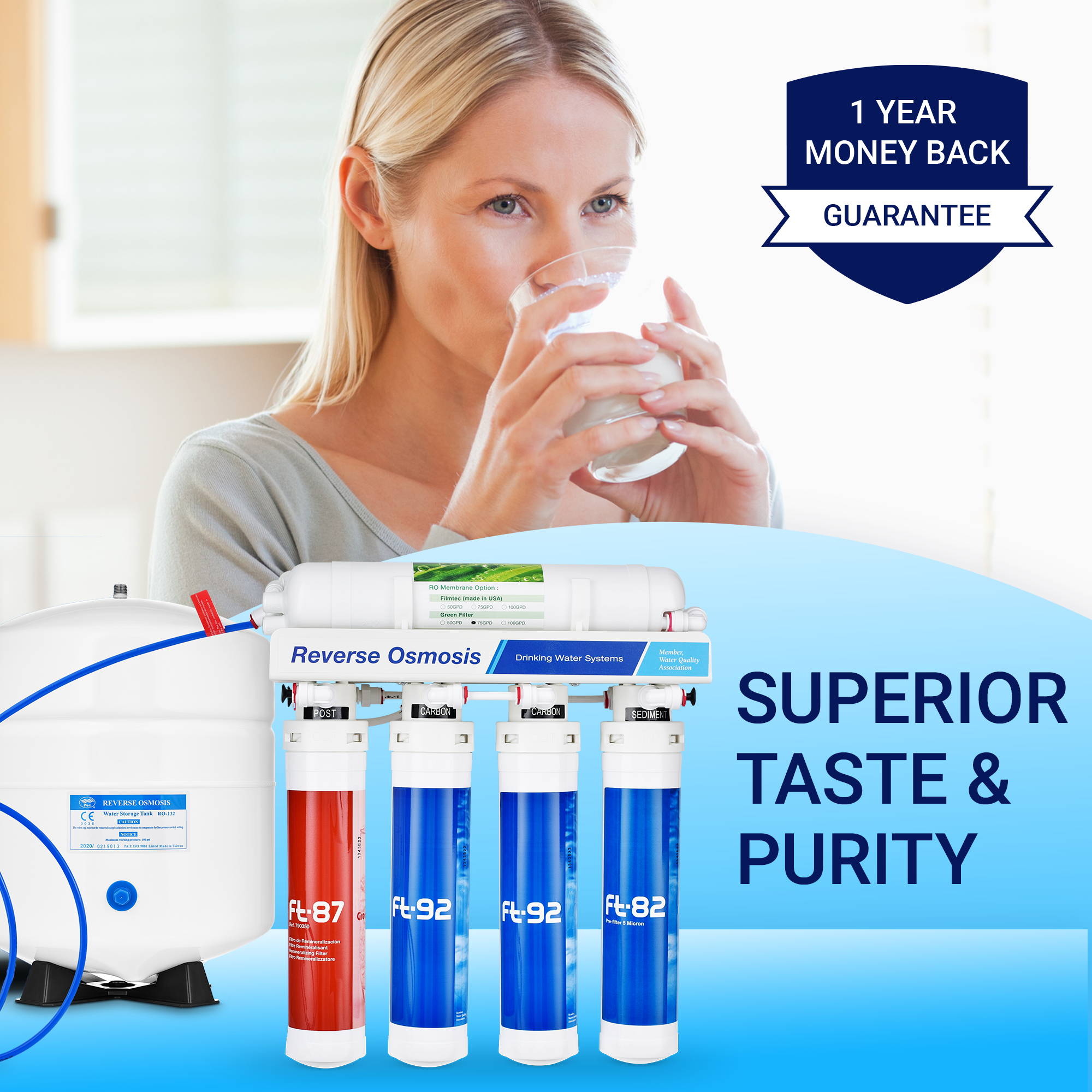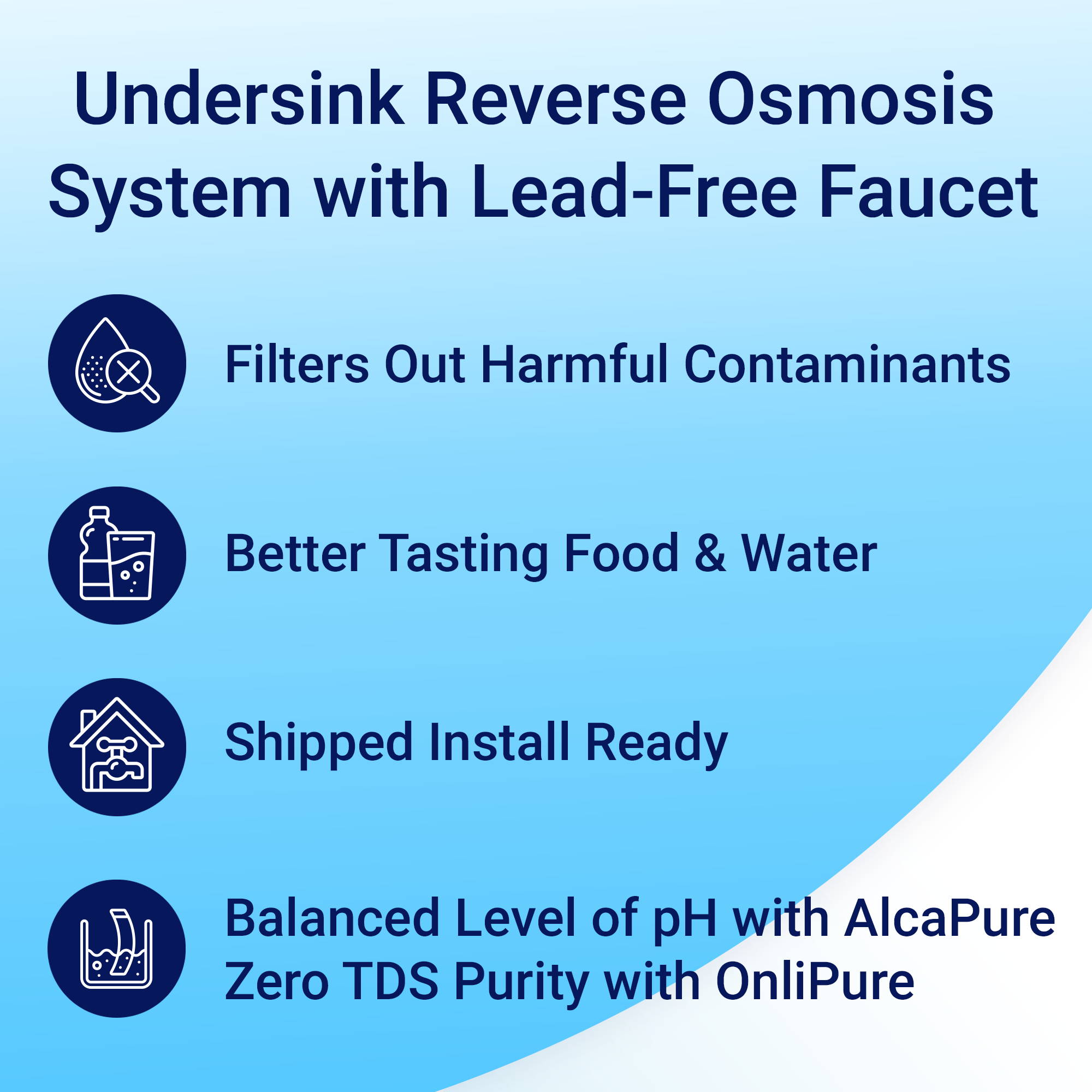 75-Gallon Per Day Reverse Osmosis Membrane delivers 50% faster pure water production compared to most other undersink reverse osmosis water filters.
Sanitary Filter Replacements

Quick and easy twist on and off filter replacements without the need to drain filter housings and deal with leaky o-rings.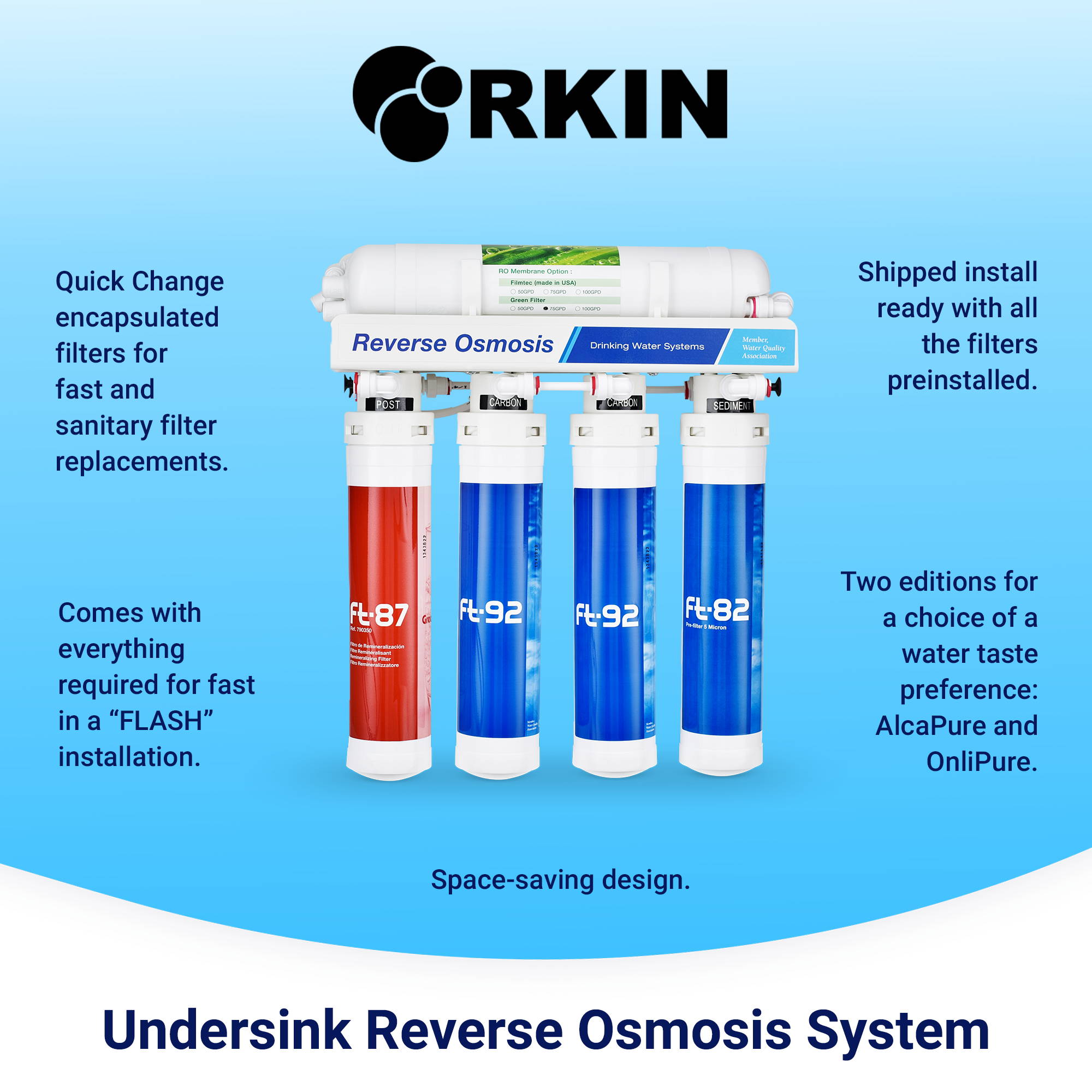 Pump-less operation makes the filtration process the quitest in the market without using any electricity.
Comes fully assembled, this light weight system can be mounted under the sink or secured in place with velcro.
FLASH R.O. WATER FILTER REMOVES UP TO 99% OF CONTAMINANTS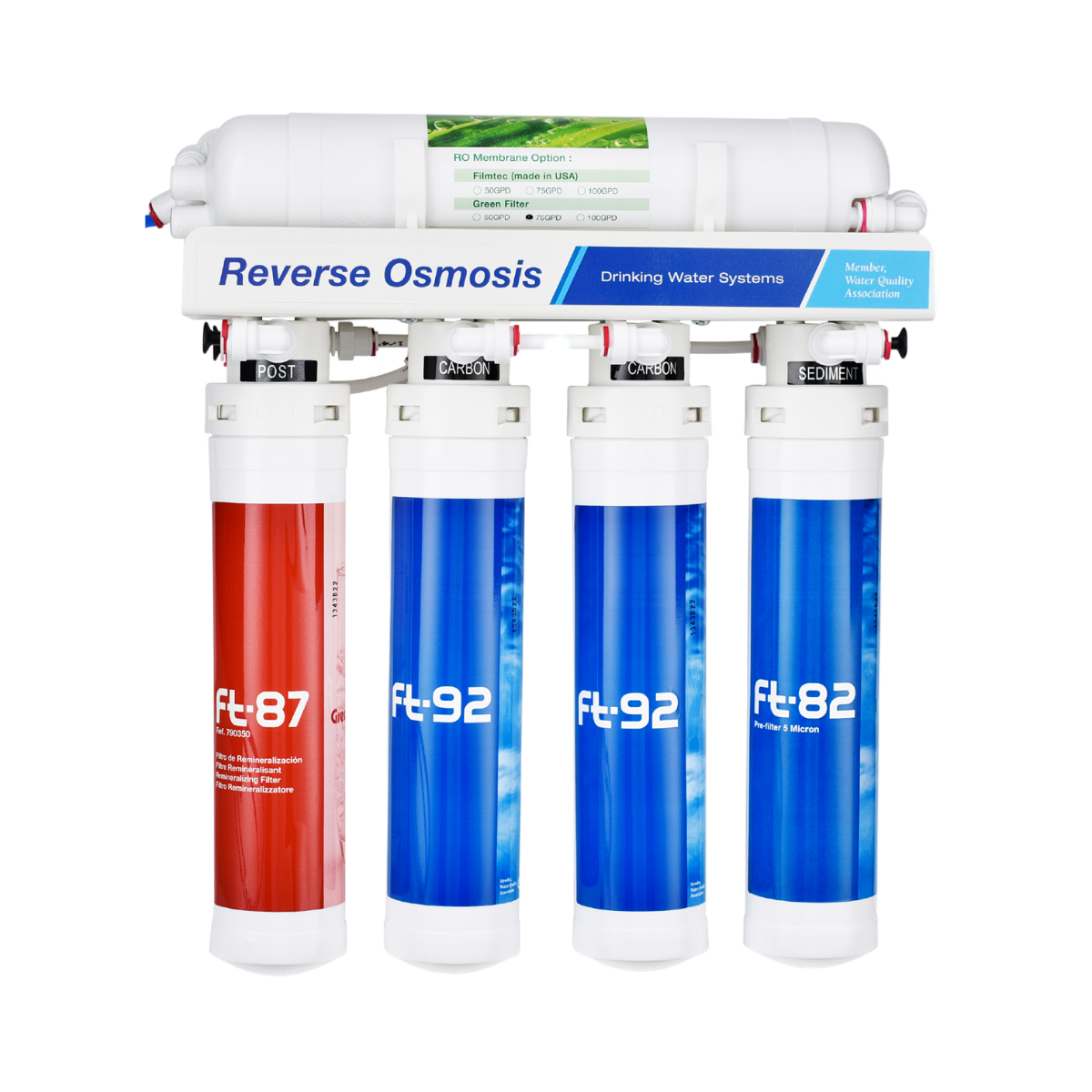 Choice of 2 Exclusive Post-filters

AlcaPure Post-Filter has a small amount of Calcium and Magnesium Minerals returned back to purified water to give you a taste comparable to your favorite bottled water: Alkaline 7-8pH, with beneficial minerals added.

-OR-

OnliPure Post-Filter brings the TDS reading to zero. Zero TDS or Total Dissolved Solids is perfect for people who want Absolute Purity.
Undersink space is at a very high demand, and your undersink water filter should not be taking up most of it.
Flash R.O. system's slim design and a small tank will allow for more storage space.
DIMENSIONS:
Flash R.O. Dimensions - W 5.5", L 14", H 16"
R.O. Tank Dimentions - W 11", L 11", H 14.5"
R.O. Tank can be placed vertically or horizontally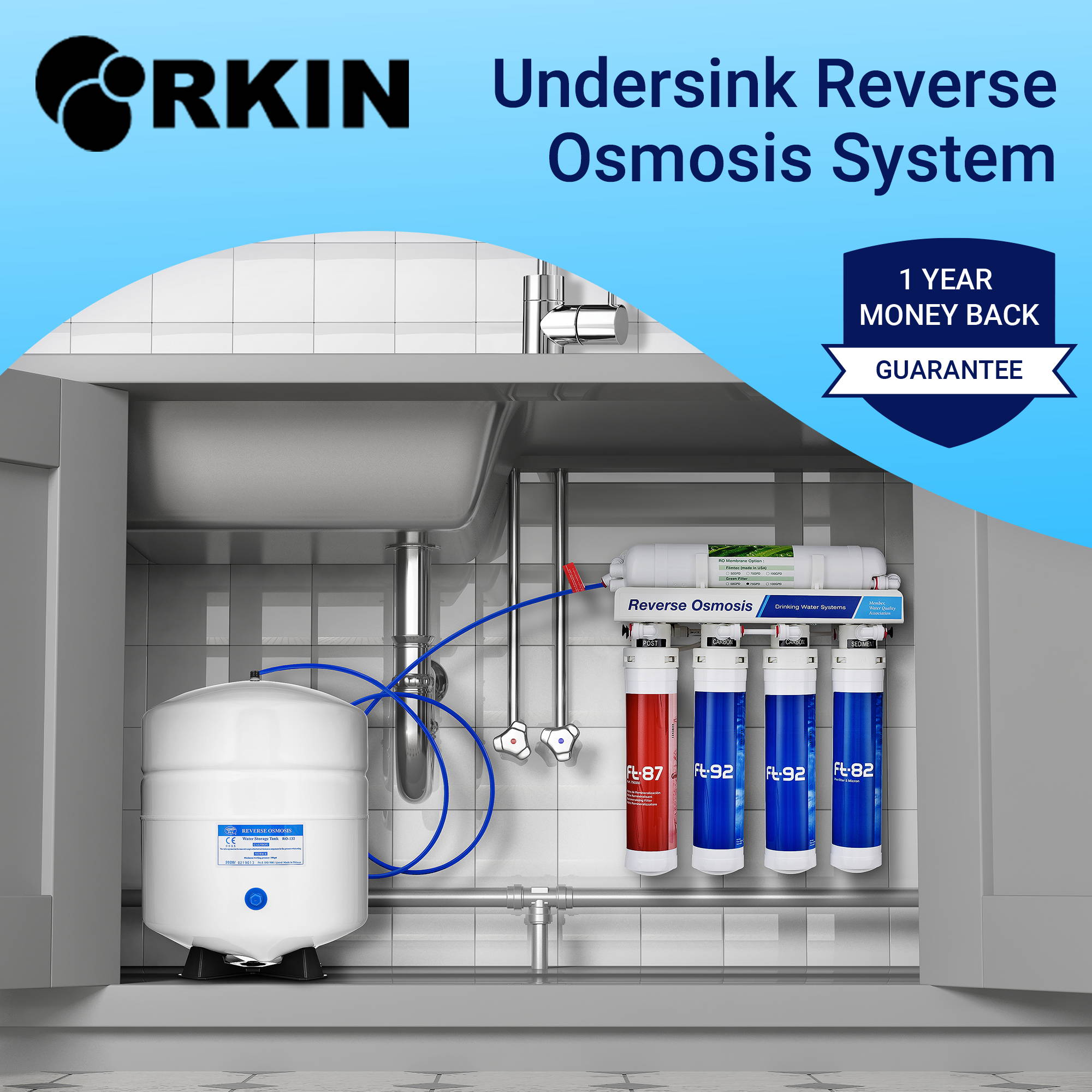 Chrome Gooseneck Leadfree faucet with easy to use bat-style handle makes filling up drinking glasses and whole pitchers effortless.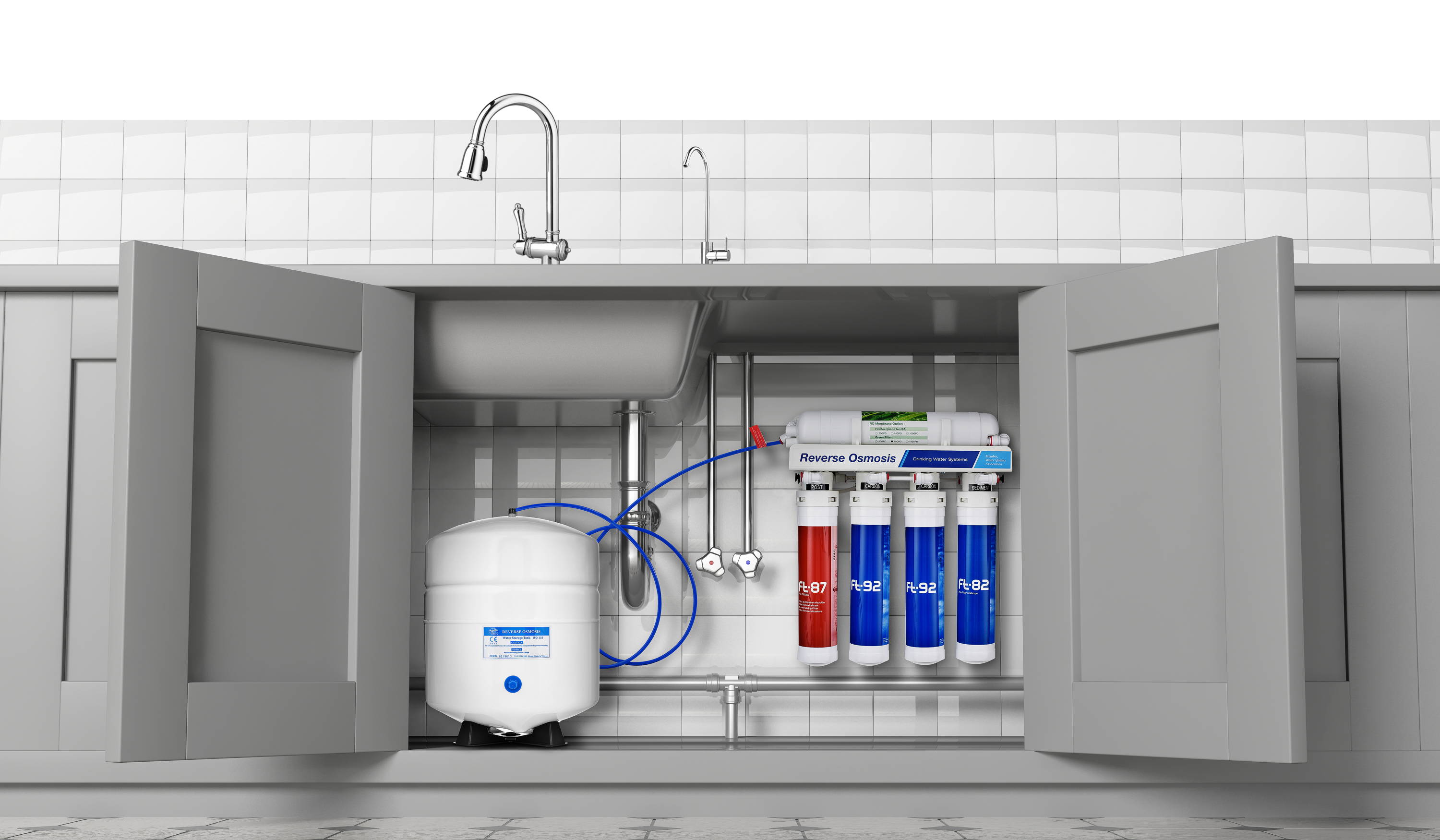 5 STAGES OF ADVANCED FILTRATION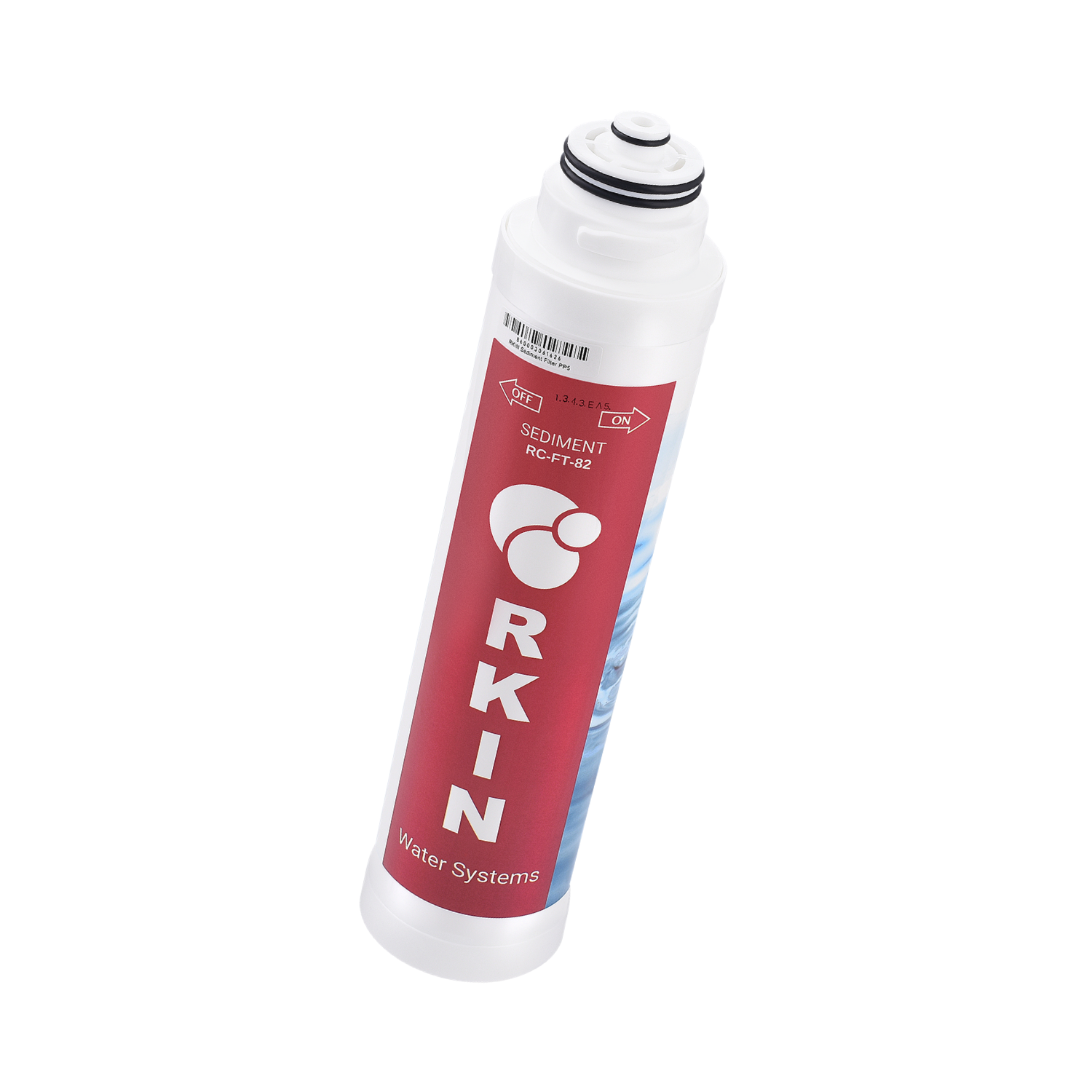 STAGE 1 – Five-Micron Sediment Filter

Unique gradient pore structure traps larger particles in its outer layer and smaller ones in the inner layer, effectively removing particles such as sand, sediment, and rust.
---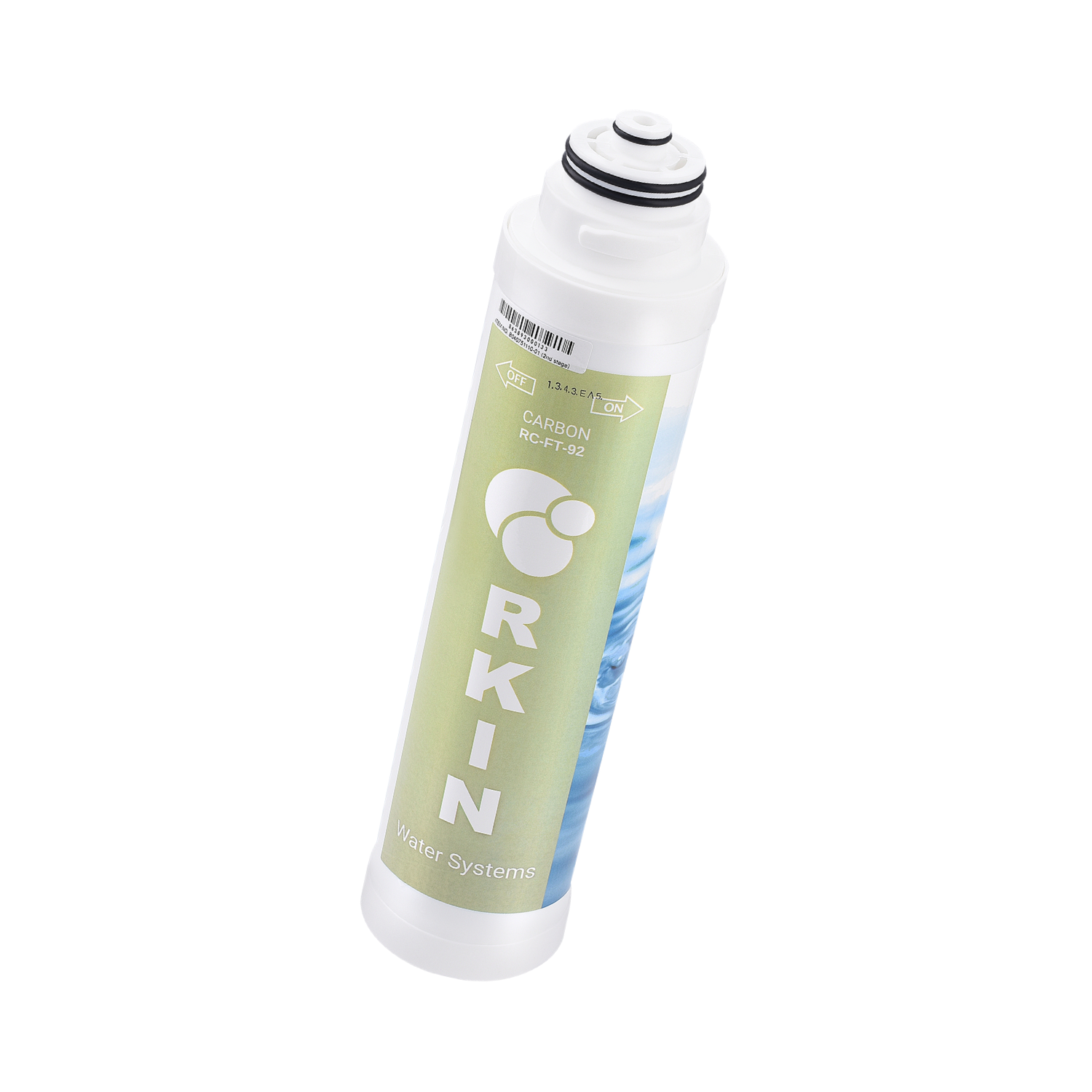 STAGE 2 and 3 – Activated Carbon Block Filter

Coconut-based activated carbon block filter with high adsorption capability removes harmful chemical residues and carcinogens such as VOCs, THM's, pesticides, eliminating foul odors, bad taste.
---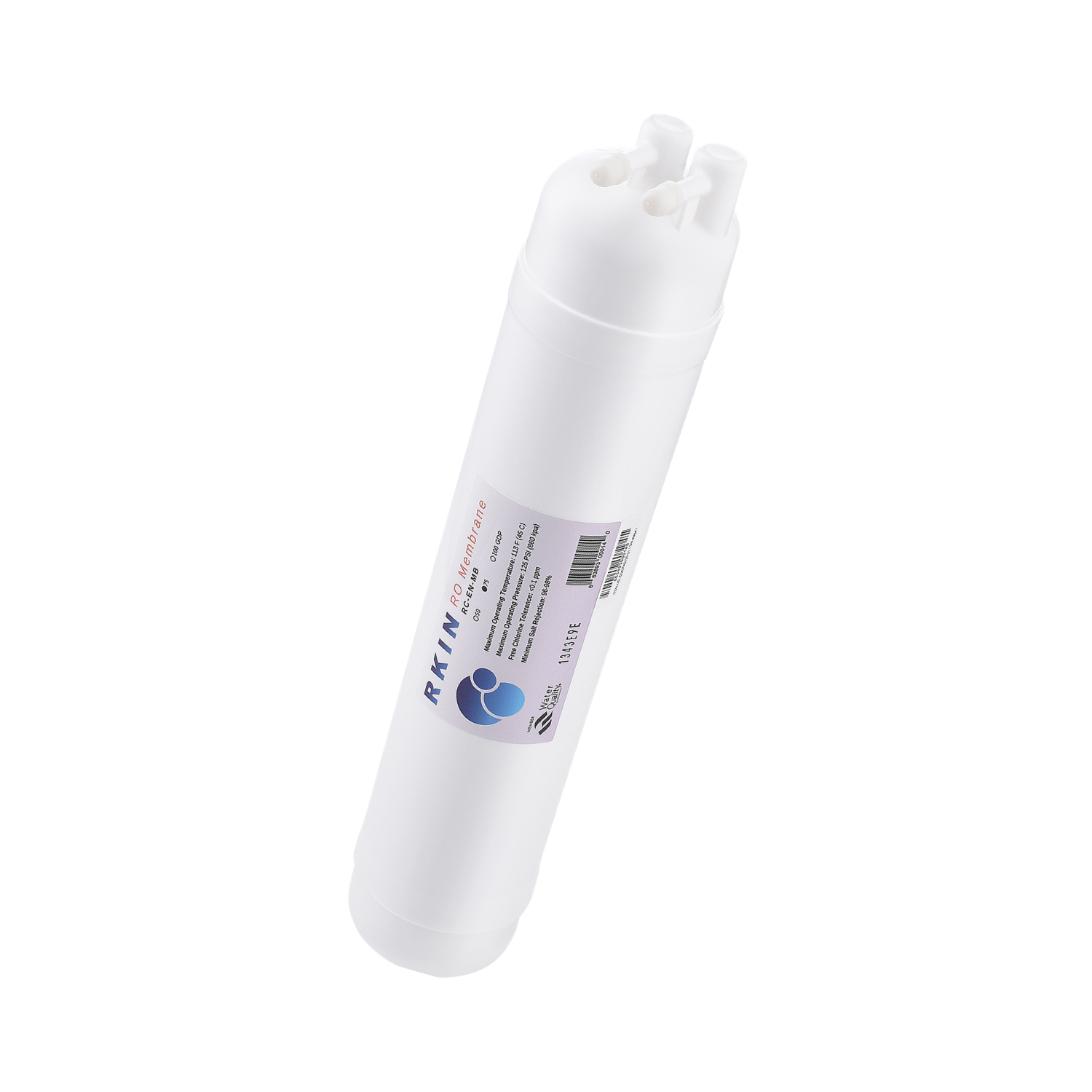 STAGE 4 – Reverse Osmosis Membrane

NSF/ANSI 58 Certified reverse osmosis membrane with 75 Gallon Per Day filtration capacity purifies water by blocking virtually all the harmful contaminants. It's the heart of the reverse osmosis system.
---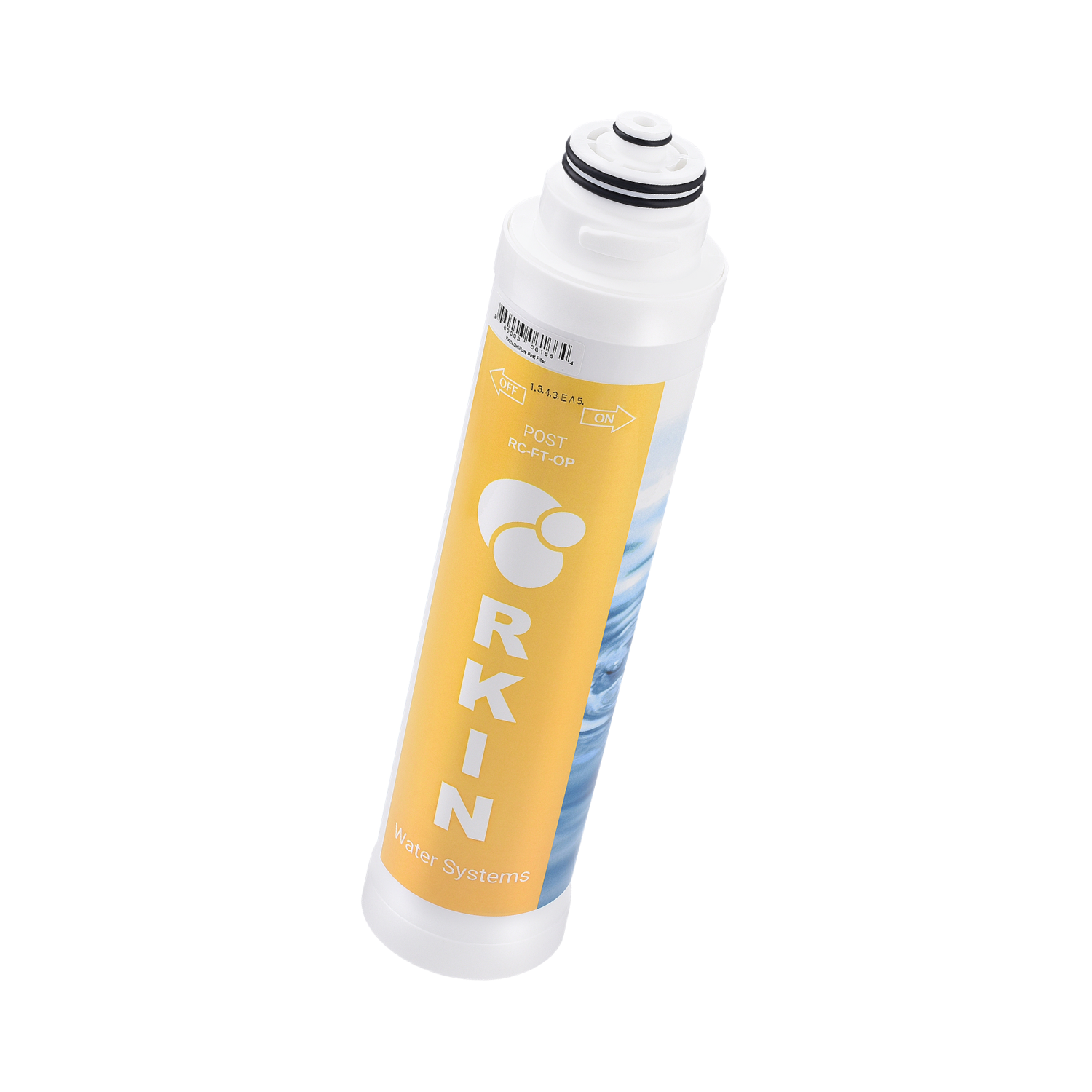 STAGE 5 – Choice of Exclusive Post Filter

OnliPure™ The specialty Ion Exchange Media inside our OnliPure Post Filter reduces any left over contaminants after the Reverse Osmosis process to zero TDS. Measure and confirm from your home with a simple TDS meter.
AlcaPure™ Polishing Alkaline Post Filter returns beneficial minerals – Calcium and Magnesium to purified water for the best taste. It also increases the alkalinity of the water to a perfectly balanced level of 7-8 pH.
WHAT ARE TOTAL DISSOLVED SOLIDS OR TDS?
Total Dissolved Solids Or TDS

is a measure of the dissolved combined content of all inorganic and organic substances present in a liquid. TDS is sometimes referred to as parts per million (ppm). You can test water quality levels using a digital TDS meter.
Primary sources for TDS in Receiving Waters

are agricultural & urban runoff, clay-rich mountain waters, leaching of soil contamination, & point source water pollution discharge from industrial or sewage treatment plants.
TDS in parts per million (PPM)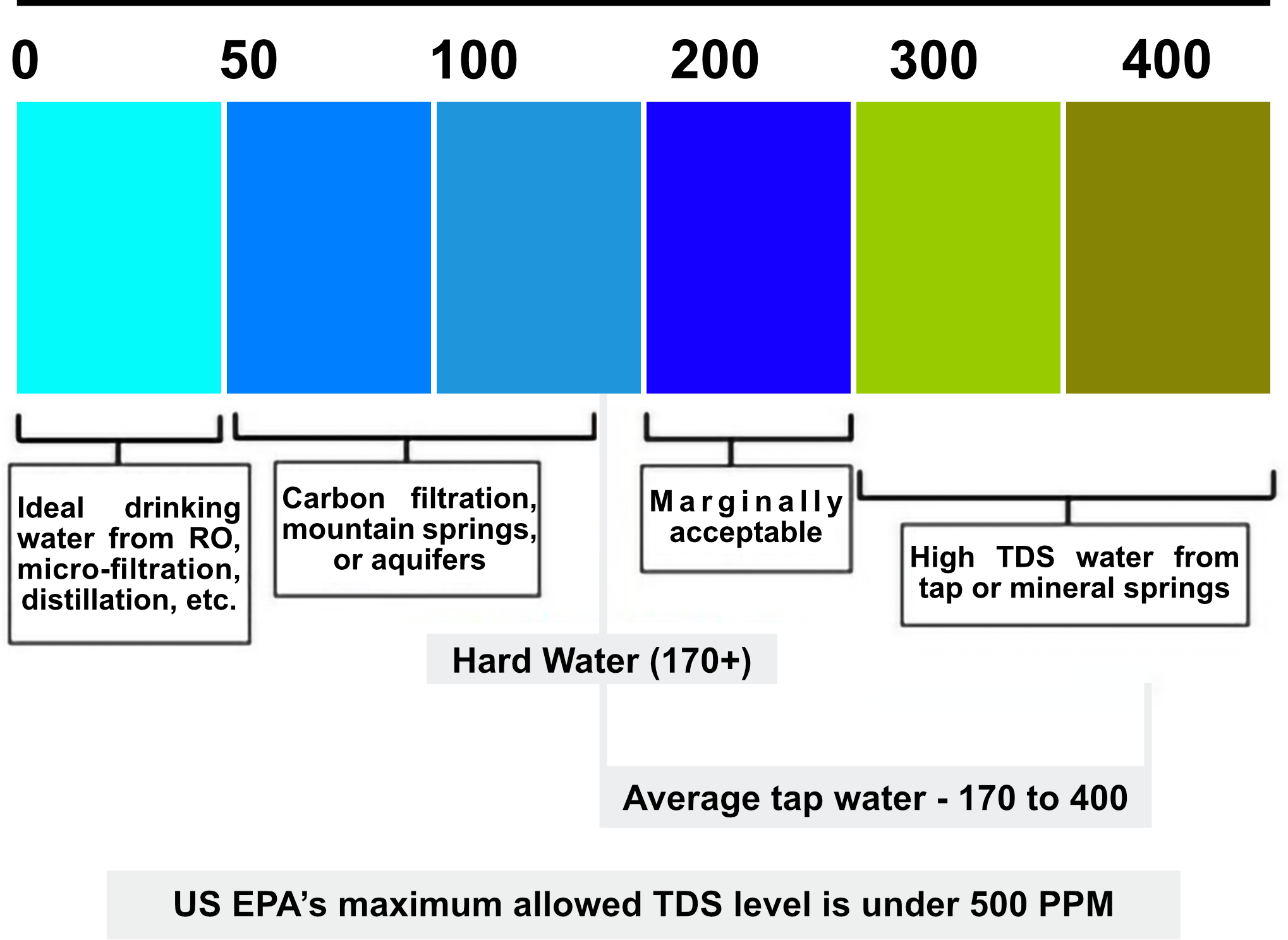 Chart values represent national U.S. averages. Actual TDS levels for geographic regions may vary.
DON'T HAVE A TDS METER? GET ONE FOR FREE.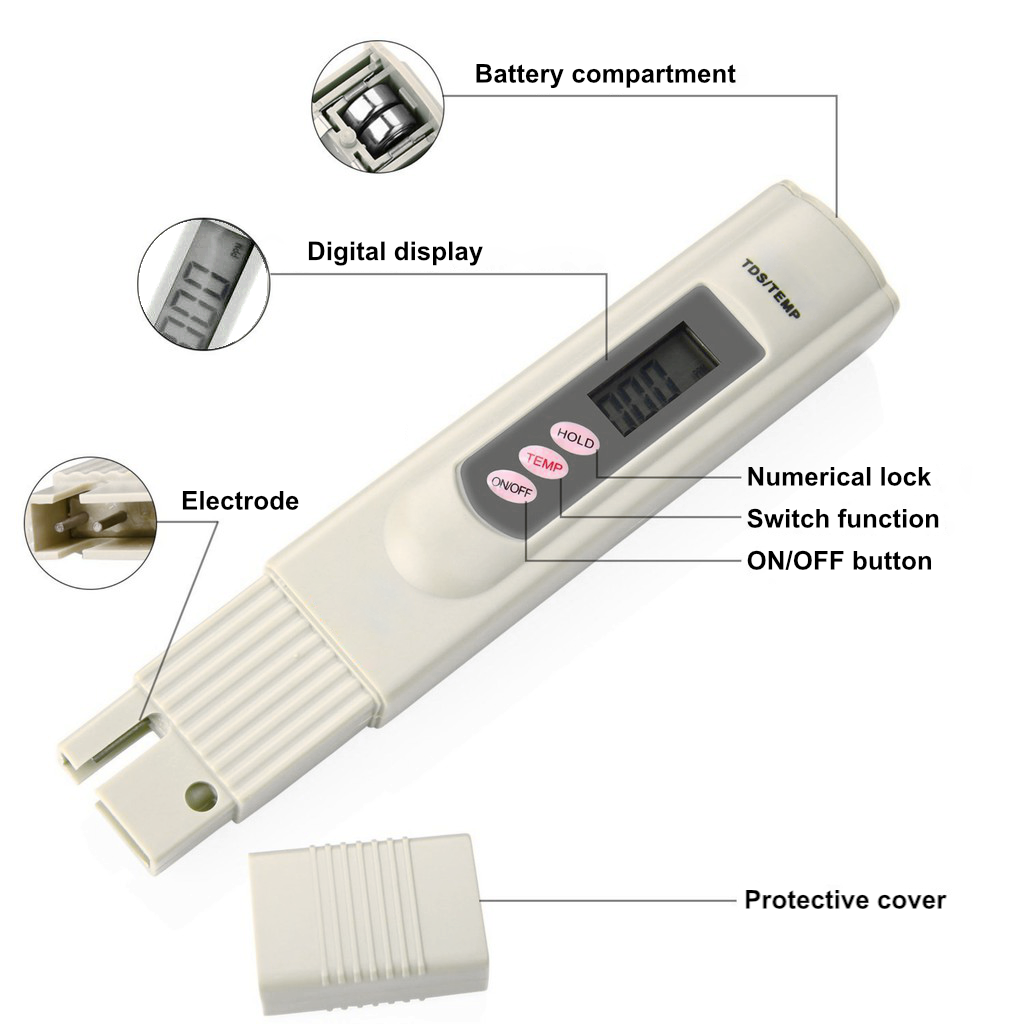 How does your water measure up?

TDS meters measure your water quality using PPM, or parts per million, to give you your water's "purity score."
Because we want you to be aware of your water quality, we would like to offer you a FREE TDS meter with a Zero Installation Purifier purchase. Just cover $4.99 shipping for the TDS meter as these two items are shipped from different distribution centers.
Get this TDS meter and find out how your water measures up using the chart above.
NEW CUSTOMERS ONLY. LIMIT 1. WHILE SUPPLIES LAST. NOT VALID WITH ANY OTHER OFFERS.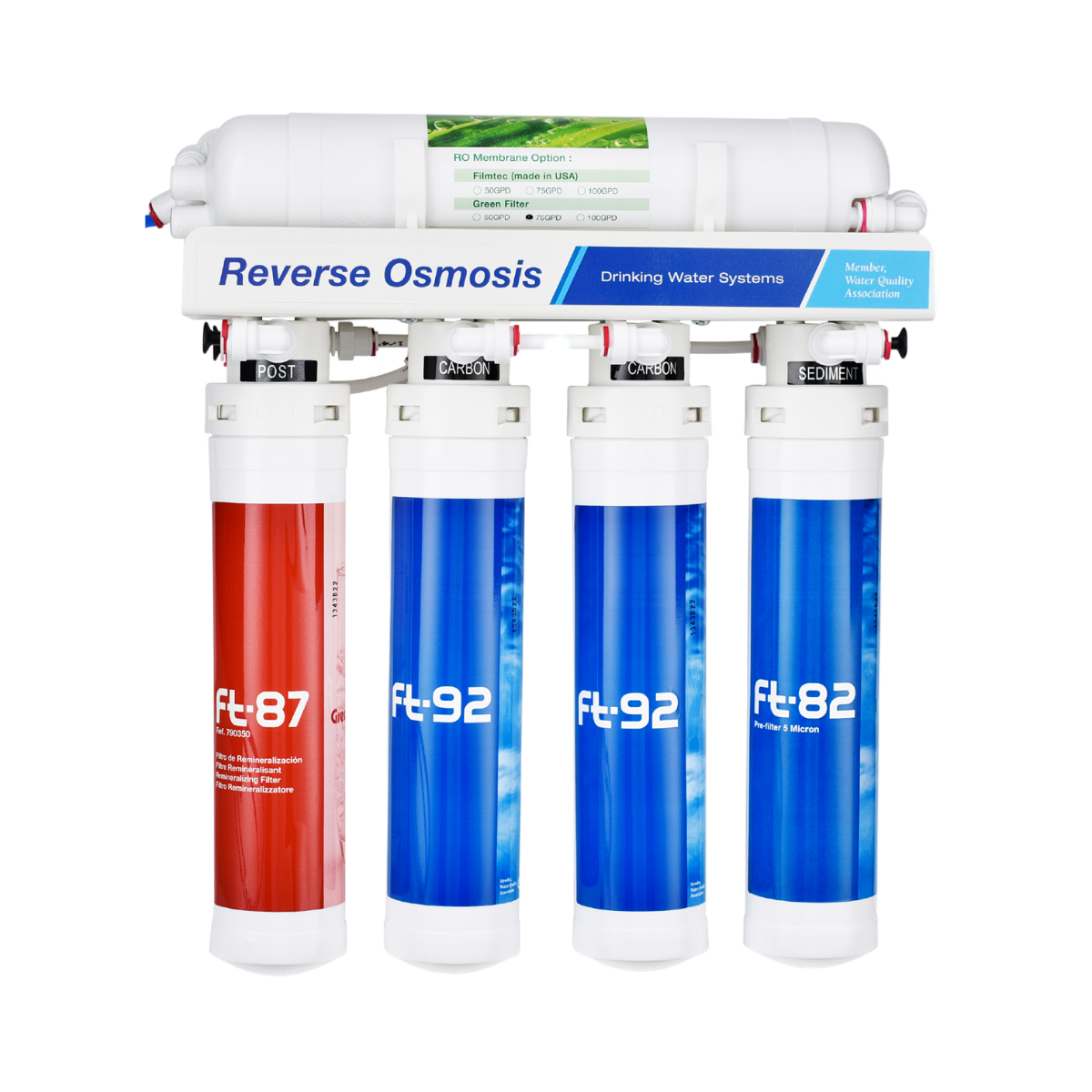 Reverse Osmosis System
with Filters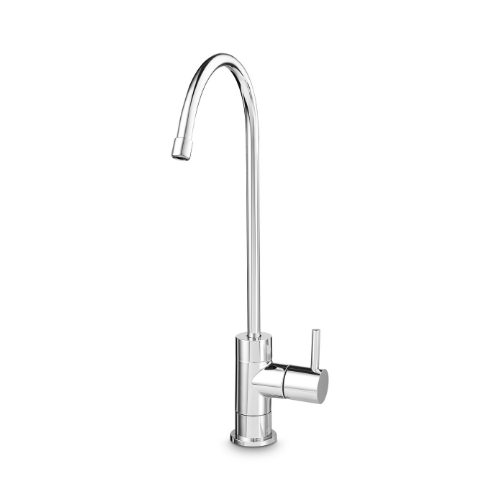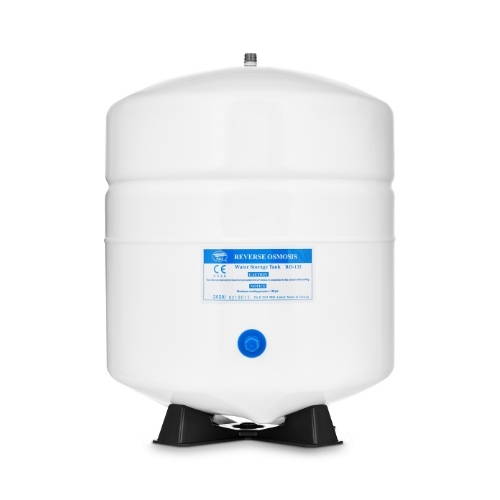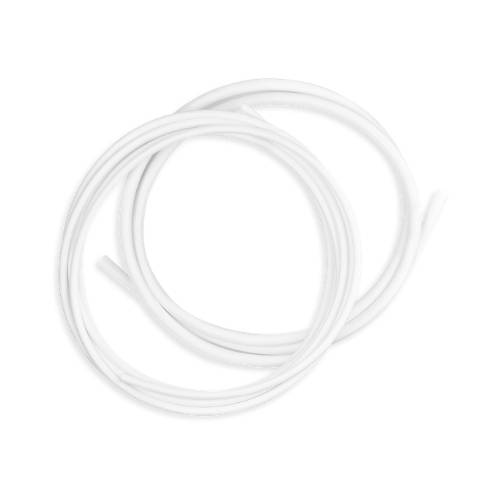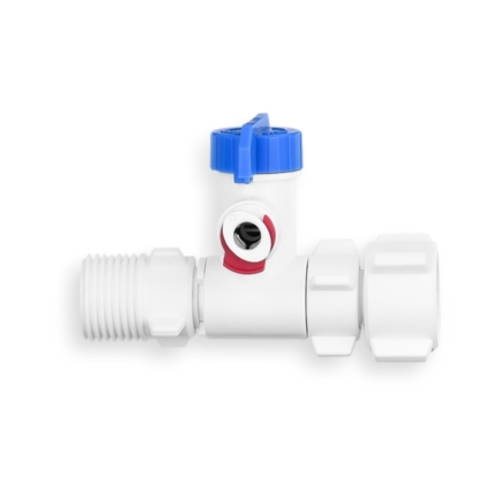 ⅜" Comp or ½" NPT Diverter Valve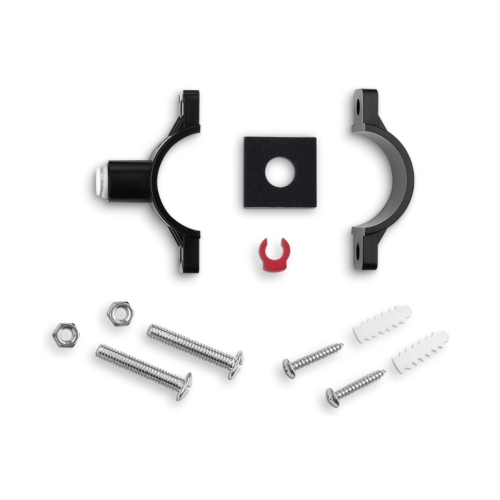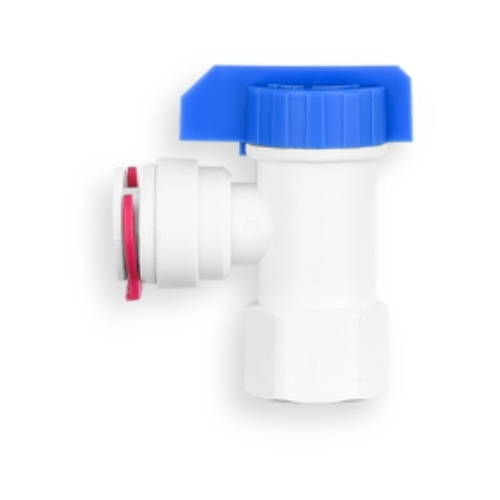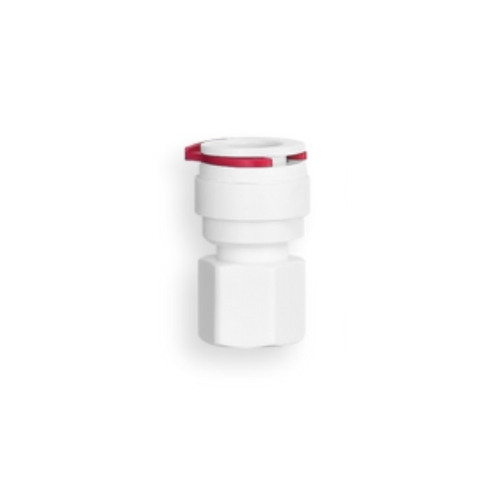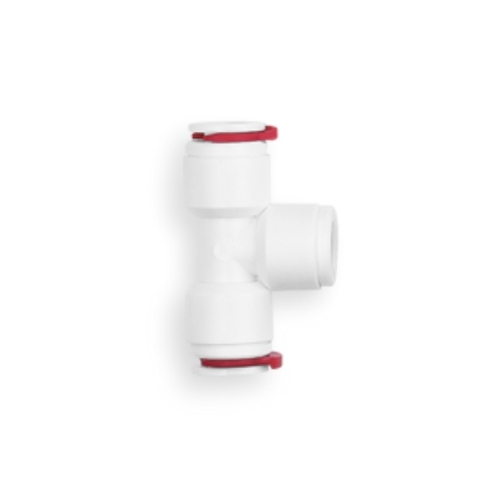 ¼" Tee for Refrigerator Connection
FREQUENTLY ASKED QUESTIONS
What are the dimensions of the Flash Reverse Osmosis Filter?
A: Flash R.O. Dimensions - W 5.5", L 14", H 16", R.O. Tank Dimensions - W 11", L 11", H 14.5", R.O. Tank can be placed vertically or horizontally.
Does the Flash R.O. System need an electrical outlet?
No, the Flash R.O. system doesn't have an electric pump but instead uses the natural flow rate of your water supply to channel the water through the filtration process. Therefore, the Flash R.O. system doesn't require electricity to operate.
What if I want to switch post-filters of the Flash R.O. later?
Switching from the AlcaPure edition to the OnliPure edition, or vice versa, is as easy as ordering a different post-filter.
How often do the filters need to be changed and how much do they cost?
Every 12 Months.
AlcaPure Edition: $67.96 per complete set of 4 filters consisting of three pre-filters and one AlcaPure post filter.
OnliPure Edition - Coming Soon: $89.96 per complete set of 4 filters consisting of three pre-filters and one OnliPure post filter. Depending on local water quality OnliPure post-filter may need to be replaced more often to maintain 0 TDS.
Can I use another faucet other than the one that comes with the system?
Any faucet specifically made for RO systems with a 1/4" connection would work with the Flash RO system.
How often does reverse osmosis membrane need to be changed and how much does it cost?
Every 2-4 years. The Flash R.O. Membrane costs $49.95. You will know right away if the membrane has failed because the unit will not function as usual.
How do I order replacement filters?
If you sign up for our filter subscription program during checkout, the replacement filters will be delivered to you every 12 months automatically. Otherwise, replacement filters can be ordered on our website or over the phone.
Does the Flash R.O. use proprietary filters available only from RKIN and reseller partners?
Yes, we designed our own filters to make filter changes as easy as possible.
What is the Warranty on Flash Undersink Reverse Osmosis Water Filter?
You get unconditional 1 year money back Guarantee, which includes warranty for the same period. Buyer pays return shipping after 30 days of purchase on refunded orders. Free shipping on warranty replacements.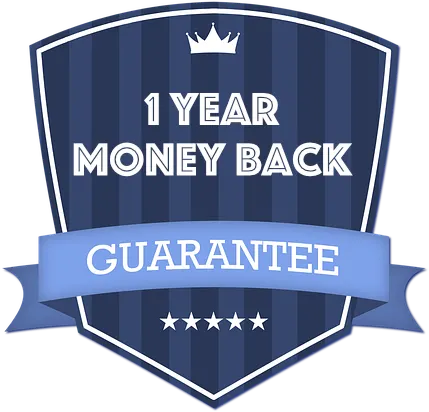 What If I Have Questions Or Need Support?
You can always call us at 1-800-803-4551 Monday through Friday 9AM-5PM EST or submit a request here.
RKIN© Flash AlcaPure Edition Undersink Reverse Osmosis System with Chrome Lead-Free Faucet
If the water being filtered is from a public water supply, it will comply with requirements and your RKIN Flash Undersink Reverse Osmosis System will substantially improve the water quality.
For indoor non-commercial application only.
Protect from excessive cold or heat: do not expose to temperature below 39°F (4°C) or above 113°F (45°C).
Flash R.O. Dimensions - W 5.5", L 14", H 16"
R.O. Tank Dimensions - W 11", L 11", H 14.5"
Inlet water quality limits:
Max Total Dissolved Solids (TDS) 800 mg/L
Max Hardness 25 gpg (428 mg/L)
Sulphide, Iron & Manganese <0.1 mg/L
Chlorine <4 ppm, pH 3-11, Turbidity 5 NTU Max.
Your water quality may affect the longevity and replacement frequency of the filters.
First Stage Filtration - 5 Micron Filter. MPN: RC-FT-82. Replace every 12 months or as needed.
Second and Third Stage Filtration - Carbon Block Filter. MPN: RC-FT-92. Replace every 12 months or as needed.
Fourth Stage Purification - 75 Gallon Per Day RO Membrane. MPN: ZIPM75. Replace every 24 months or as needed.
Hardness over 10 gpg (171 mg/L) may reduce the lifespan of the RO membrane. If the filtered water production decreases over time, please replace the RO membrane and substitute 2nd stage Carbon Block filter with PPH Anti-Scale Carbon filter, MPN: RC-FT-90, to prevent premature RO membrane failure due to hardness build up.
Fifth Stage - AlcaPure Post Filter. MPN: RC-FT-87. Replace every 12 months or as needed. OnliPure Post Filter. MPN: RC-FT-OP. Replace as needed.
Free standard shipping within US and Canada.
Orders are usually shipped the same or the next business day and delivered within 2-5 business days. RKIN fulfilment network is able to deliver Zero Installation Purifier to 95% of US population within 2 business days. Subject to in-region item availability and seasonal carrier shipping performance.
Order tracking numbers are emailed as soon as they become available. If you do not receive your tracking number within 24 business hours, please check your spam folder.
We work diligently to make sure that we offer the best prices for our products online. If you come across another retailer offering a lower price for our products than we are within 12 months of your purchase date, please let us know and we will refund you the difference in price.
We want you to feel confident that you are getting the absolute best price for the product you are ordering from us. If you find that our own website, www.rkin.com, has lowered the price for the same item you ordered within 12 months of your purchase date, please let us know and we will refund the difference in price.
You get an unconditional 1-year money-back guarantee, which includes warranty for the same period. We will even cover return shipping if the product is returned within 30 days of purchase. Free shipping on warranty replacements.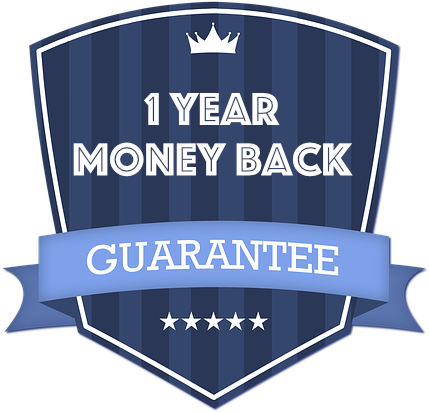 TRANSFORM ORDINARY TAP WATER INTO PURE, HEALTHY, AND DELICIOUS DRINKING WATER.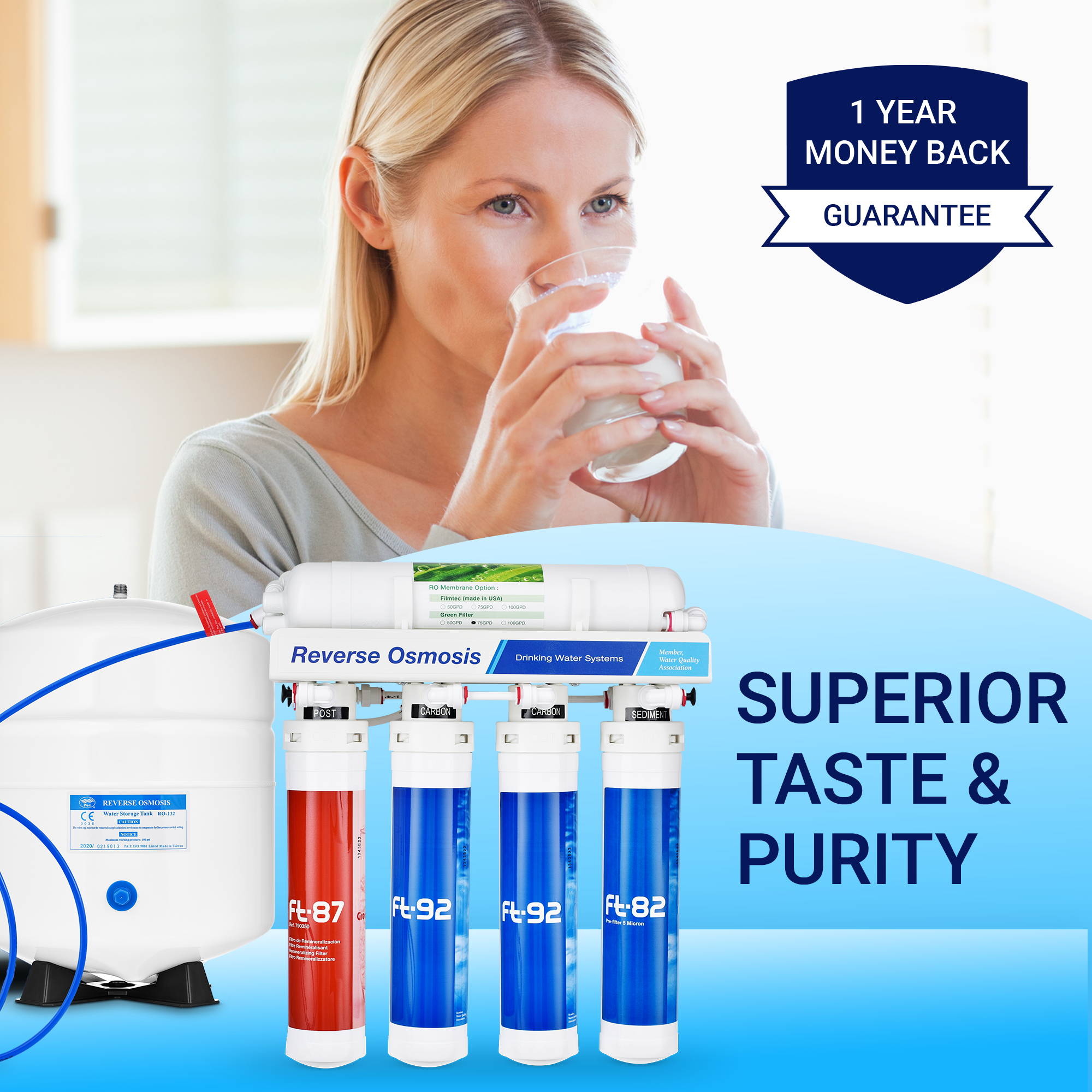 ✔️ Removes up to 99% of all contaminants
✔️ Filters out - Fluoride, Chlorine, Heavy Metals & others
✔️ AlcaPure Edition for Alkaline pH or OnliPure Edition for ZERO TDS
✔️ NSF/ANSI 58 Certified Reverse Osmosis Membrane
✔️ 1 Year Warranty
✔️ 1-year money-back guarantee
✔️ Made in the Taiwan with certified components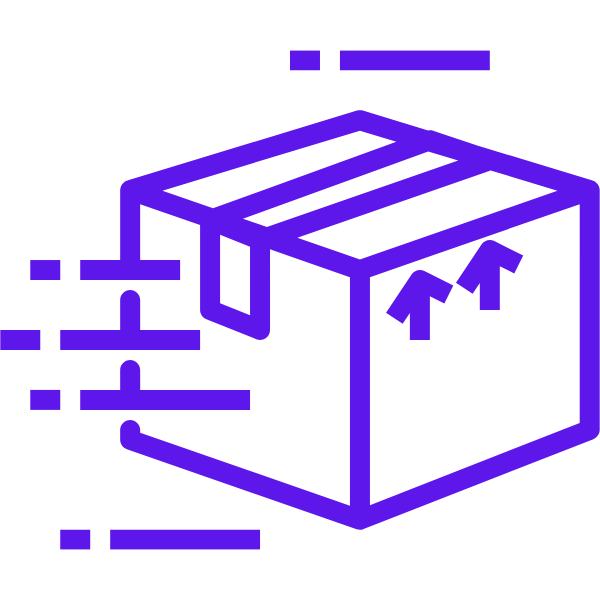 INSURED FAST & FREE
SHIPPING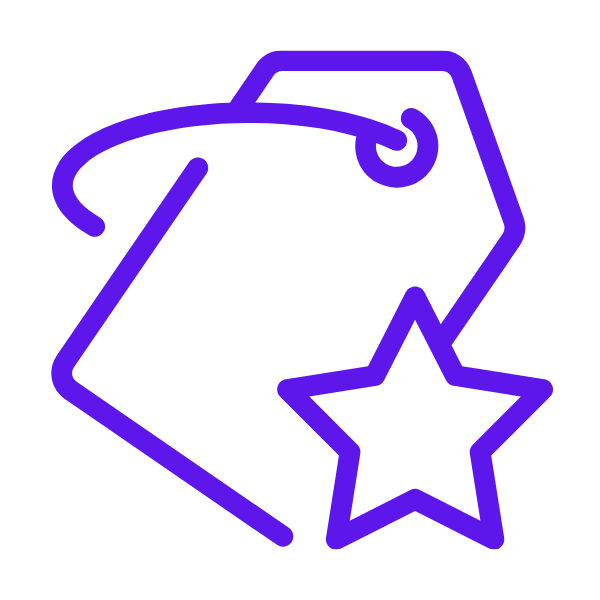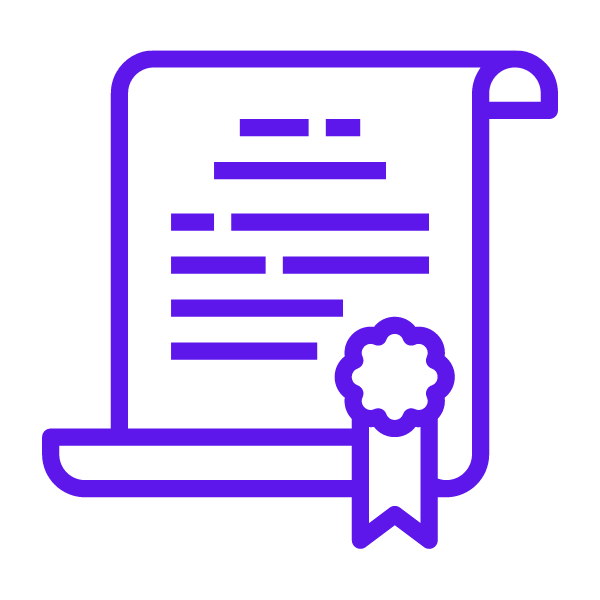 1 YEAR MONEY-BACK
GUARANTEE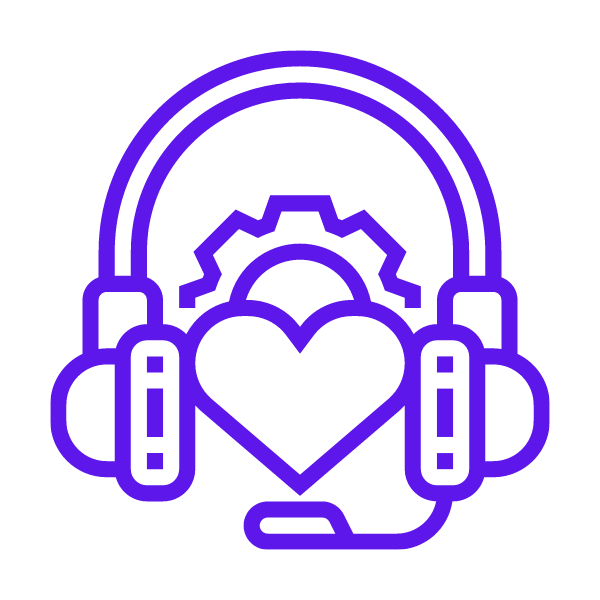 NEED HELP CHOOSING A WATER TREATMENT SYSTEM?
Call us 1-800-803-4551 Monday-Friday 9am-5pm EST
NEED HELP CHOOSING A WHOLE HOUSE WATER TREATMENT SYSTEM?
Customer Reviews
Write a Review
Ask a Question
Filter Reviews:
RKIN
customer service
filters
price
system
help
tasting water
sink
leaks
daughter
12/31/2021
Gary B.

United States
I recommend this product
Great company
Very helpful great price
Awesome News! Thank you for your business.
12/19/2021
Bruce C.

United States
I recommend this product
Outstanding Product and Customer Service
I am a stickler when it comes to my health. I currently had a 4 Stage Standard Setup RO System under my sink that delivered "Decent Water" with a TDS of 25 (New Filters) which slowly increased towards 75 to 100 TDS as it got closer to when the filters needed to be changed. RKINs Product was an easy install and upon the initial water startup the TDS was 0 and still is 0. We had a small leak issue at initial install that was resolved by RKINs outstanding and professional customer service person "Angelina" she was very attentive to my issue and was very proactive when it came to diagnosis and resolution to the leak. RKIN is by far the Best RO System I have encountered! I have had many over my lifetime. The real Gem of the system is the "Screw Off Screw On" Filters! I have recommended this RO System to family and friends! Thank you RKIN.
We are excited to hear you are pleased with our customer service, products, and reliability! Thank you for your business.
12/08/2021
luisa l.

United States
I recommend this product
I love it
My water is clean, it taste good. I love it !
We are pleased to hear you are happy with our product.
10/15/2021
Alan S.

United States
I recommend this product
Undersink System
The water quality is excellent. Total dissolved solids are 009. Our tap water varies between 081 and 201. The various brands of bottled 'spring water' that we have tried run from 056 to 084. One of our family members doesn't do well with the sediment in the spring water, and no one needs the chemicals in the tap water, so the pure filtered water from the RKIN system is a pleasure to drink, and a welcome relief. The installation process would benefit from an updated, more detailed manual. I found two videos on Youtube which were helpful, though rather hurried. It also helps if you are not old, stiff, and large-framed, like me. Be sure to ignore the instructions on the faucet box. RKIN will send you a part that makes faucet installation quite simple. I had some leaking at first, but I reduced the cold water pressure / volume by partly closing the valve. Now I have no leaks and adequate cold water flow. Overall, it's a quality product for a very reasonable price, and customer service has been excellent. We bought this system as an upgrade for our six-year-old ZIP countertop filter which has served us well. Videos: https://www.youtube.com/watch?v=KVgBcvJ_eDE&t=1082s https://www.youtube.com/watch?v=i4bmGDdQc_o
05/25/2021
carla h.

United States
I recommend this product
TDS 3 with RKIN FLASH UNDERSINK RO AND ONLIPURE FILTER!
TDS is 347 at tap and TDS is 3 with RKIN Flash Undersink RO with Onlipure filter! Water tastes great! My plumber installed this for me. I think I can change the filters myself. Clean water is essential and RKIN delivers! Happy customer in San Antonio, Texas!!!
Choosing a selection results in a full page refresh.
Press the space key then arrow keys to make a selection.